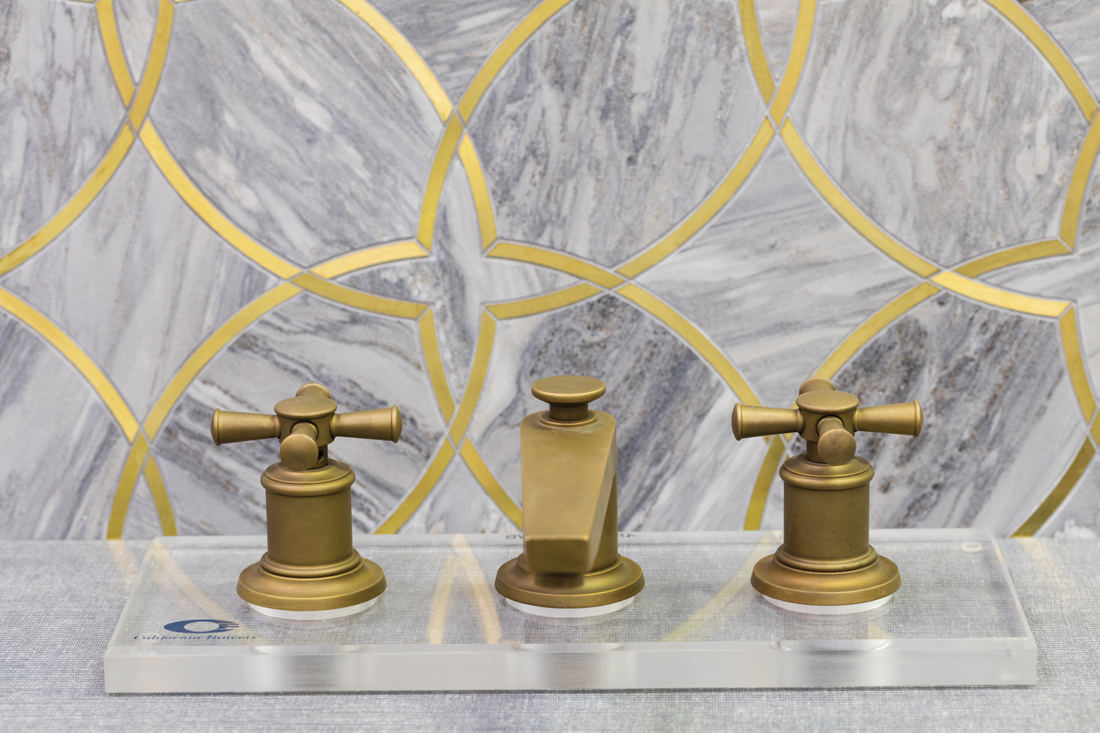 What is Triton's role in the building/remodel process? Triton offers Birmingham's largest selection of stone and quartz slabs, tile, and plumbing. We work with the architecture and design community, as well as builders and homeowners, to make the best selections for each project. We also make sure to carry the best brands, like Delta, Mosaico Italiano, Kraus, and Moen.
How many different types of stone do you have on hand in the showroom? We stock marble, granite, quartzite, limestone, travertine, soapstone, onyx, and semi-precious and quartz slabs. In each category, clients can find just about any color combination they'd like.
How do I create a custom look with Triton slabs? We work with fabricators who can craft amazing details, flourishes, and trims. We encourage homeowners to connect with friends and neighbors to gain personal reviews to help find the one that best fits their needs.
Do you offer design assistance? We love working with the design community. But, if there isn't a designer involved, our staff is qualified to help make decisions.
What are some trends for 2017?  Marble remains the king (or queen) of stone selections. It offers a timeless aesthetic. As for trends, we are seeing a tremendous quartz movement happening. In tile, we are still loving all things handmade. Geometric prints are still very strong in the market, as well as metallic brass finishes. Plumbing is leaning more modern these days with sleek designs and non-traditional finishes.
Triton Stone Group no longer solely offers stone products. What other options are available from you? Clients are able to select their stone slabs, all tile surfaces, and plumbing in our showroom. We pride ourselves in providing cutting edge products and designs. Our showroom features various combinations of our products to give clients an idea of the quality and creativity we deliver. It also helps with design inspiration for those who may not know what they're after. We've got modern, traditional, and even baroque-inspired vignettes for kitchens, bathrooms, dining rooms, butler's pantries, and more.
Triton Stone // 4500 5th Ave South, Bldg G, Birmingham, AL 35222 // 205.592.0202