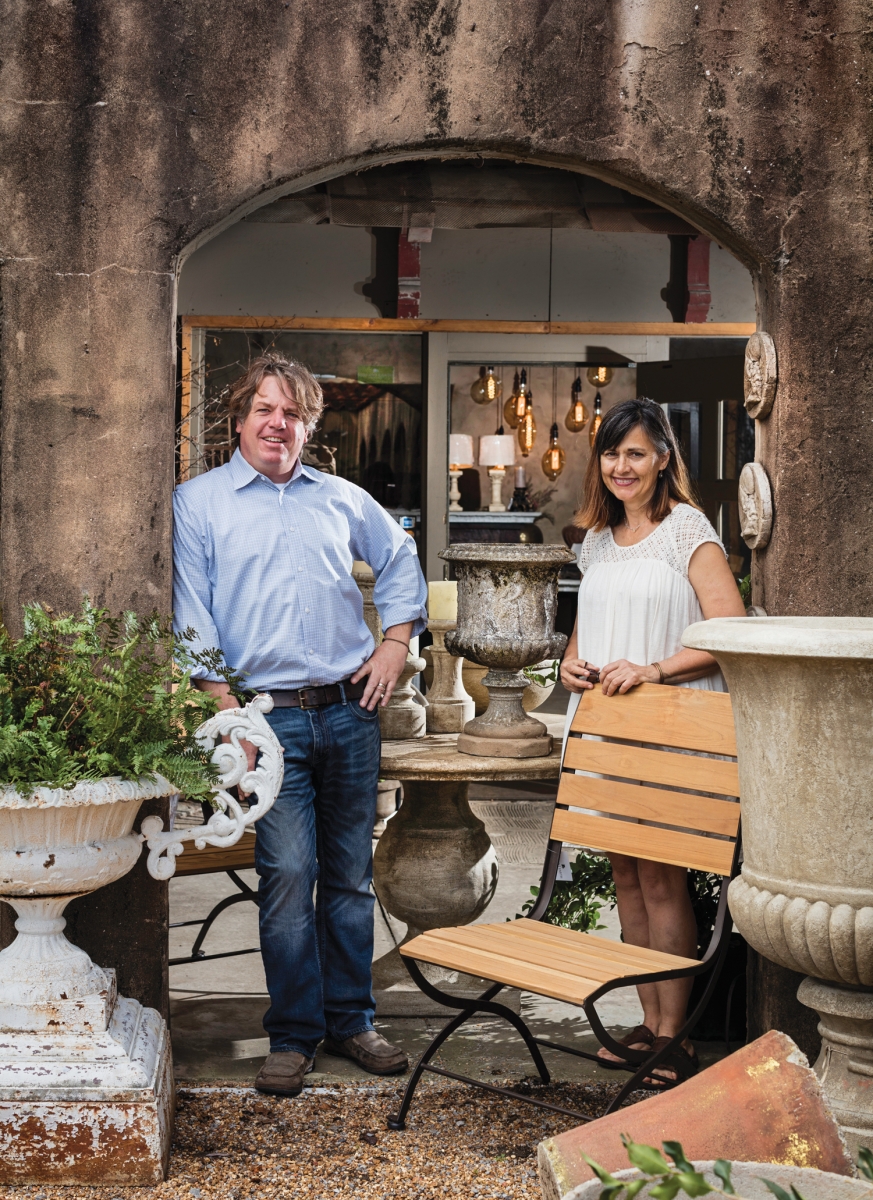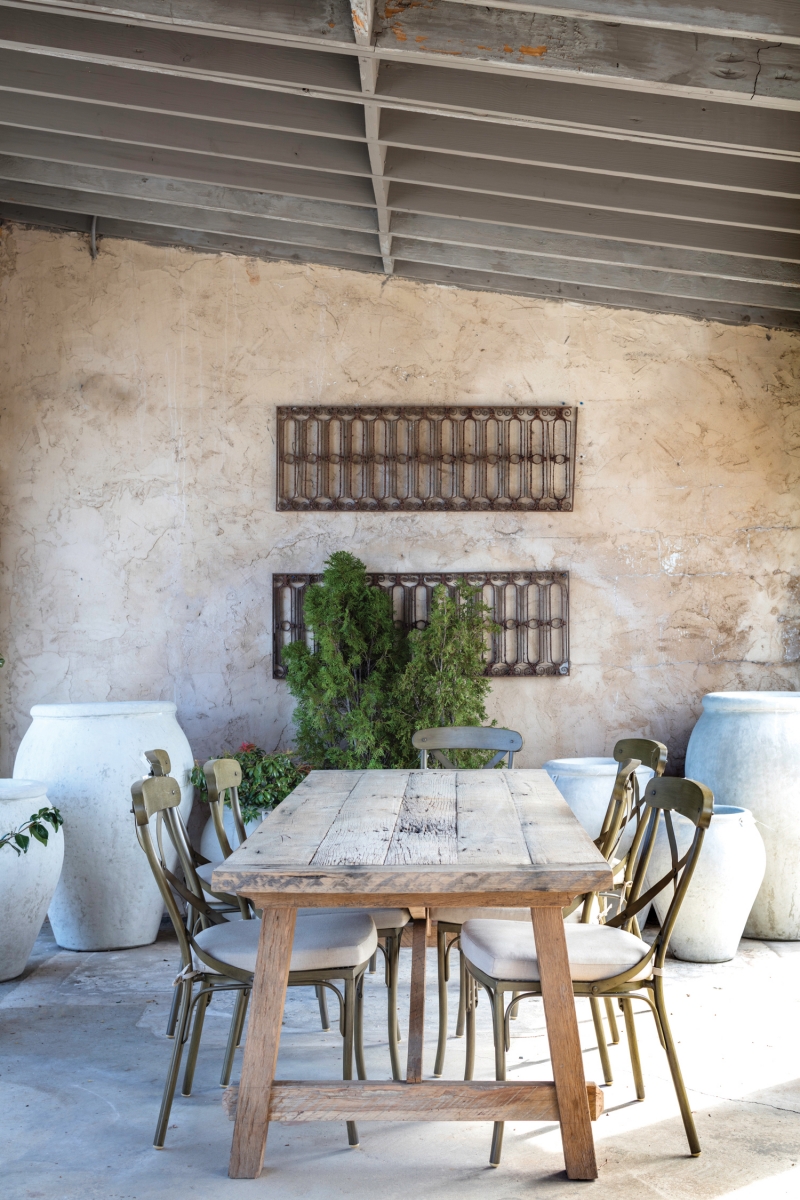 Entering the courtyard showroom of The Arbor is akin to immersing yourself in a good book: The world around you is drowned out. Road noises of passing pickup trucks are replaced by bubbling fountains and the crunch of gravel underneath your feet, and the warehouse district of Birmingham transforms into an other-worldly garden with endless possibilities.
The keepers of this oasis are Chadwick Stogner and Pam Clark. Chad—artist, antiques hunter, resident comedian, self-proclaimed master fountain-lifter, and owner of Elegant Earth—comes from a manufacturing background. Pam, previous owner of Garden Shop of Homewood, serves as both manager and plant expert, proffering her extensive knowledge of plants to customers while they shop for the perfect planters, garden-inspired pieces, and botanical blueprints.
When Chad bought The Arbor in 2007, the idea was to turn it into a factory store for Elegant Earth, but because its history extends deep into Birmingham's past, it was decided to keep The Arbor name and infuse new energy into its iconic arched cloister. Pairing with Elegant Earth's manufacturing facility and warehouse a few blocks north created the foundation for an unmatched resource. As the Elegant Earth line increased in popularity in Birmingham and across the country, The Arbor evolved into a larger showroom offering more than just Elegant Earth products. Today, The Arbor also serves as the state's largest reseller for other major garden companies such as Massarelli, Athens Stonecasting, and Campania.
The carefully-curated antiques and newly-manufactured pieces at The Arbor are classically-inspired, so even the most bashful of garden decorators can be certain that their choices will be in style for years to come.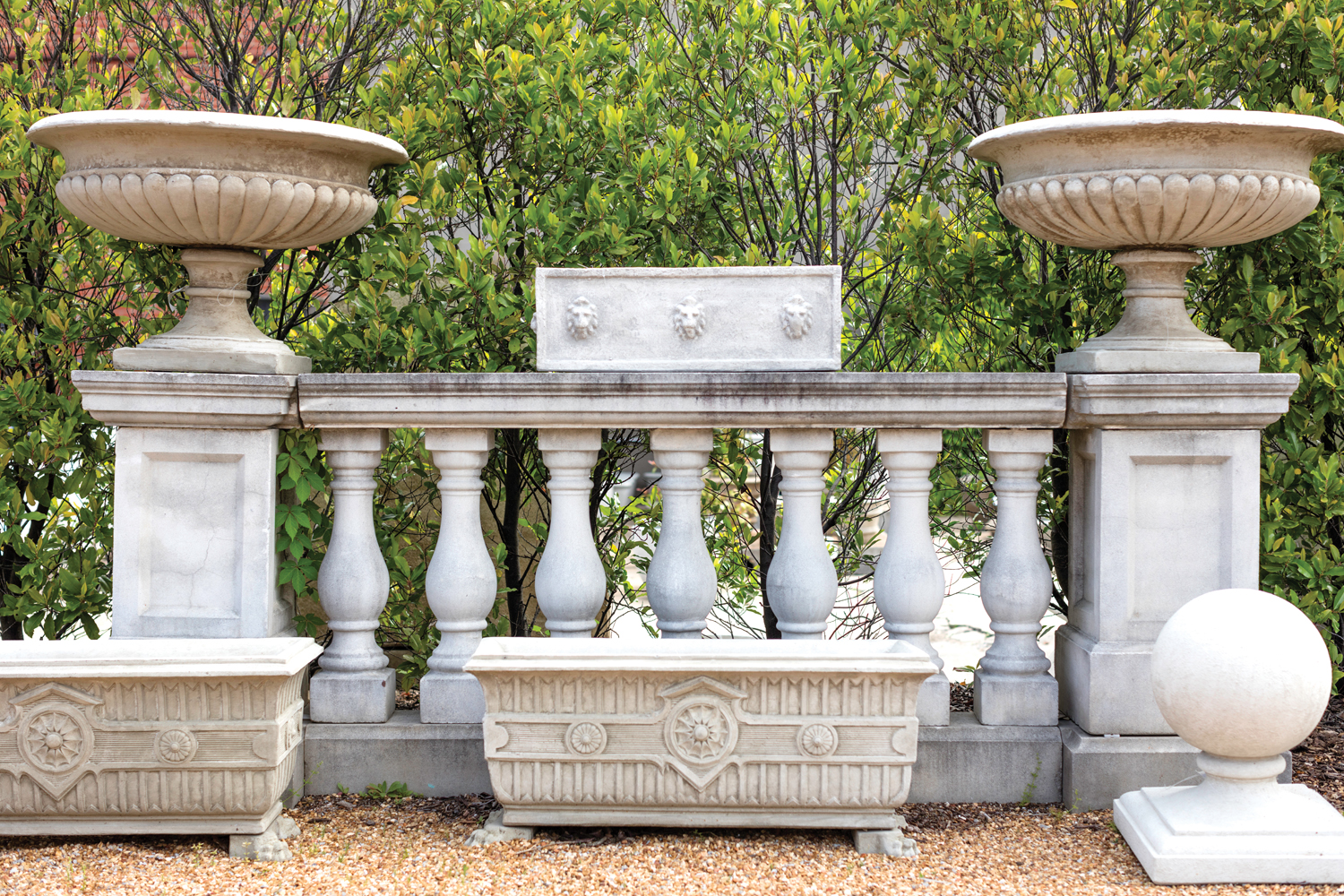 A walk through The Arbor is simultaneously calming and inspiring. "Customers usually come in with pictures of pieces they already have or the space they want to redesign. We encourage them to walk around and imagine enjoying our vignettes in their own homes, and then we come together and work out the details. It's impossible not to find inspiration here, " says Pam. Containers, planters, fountains, furniture, pedestals, arches, antiques, accessories, and lighting are available to bring your vision to life.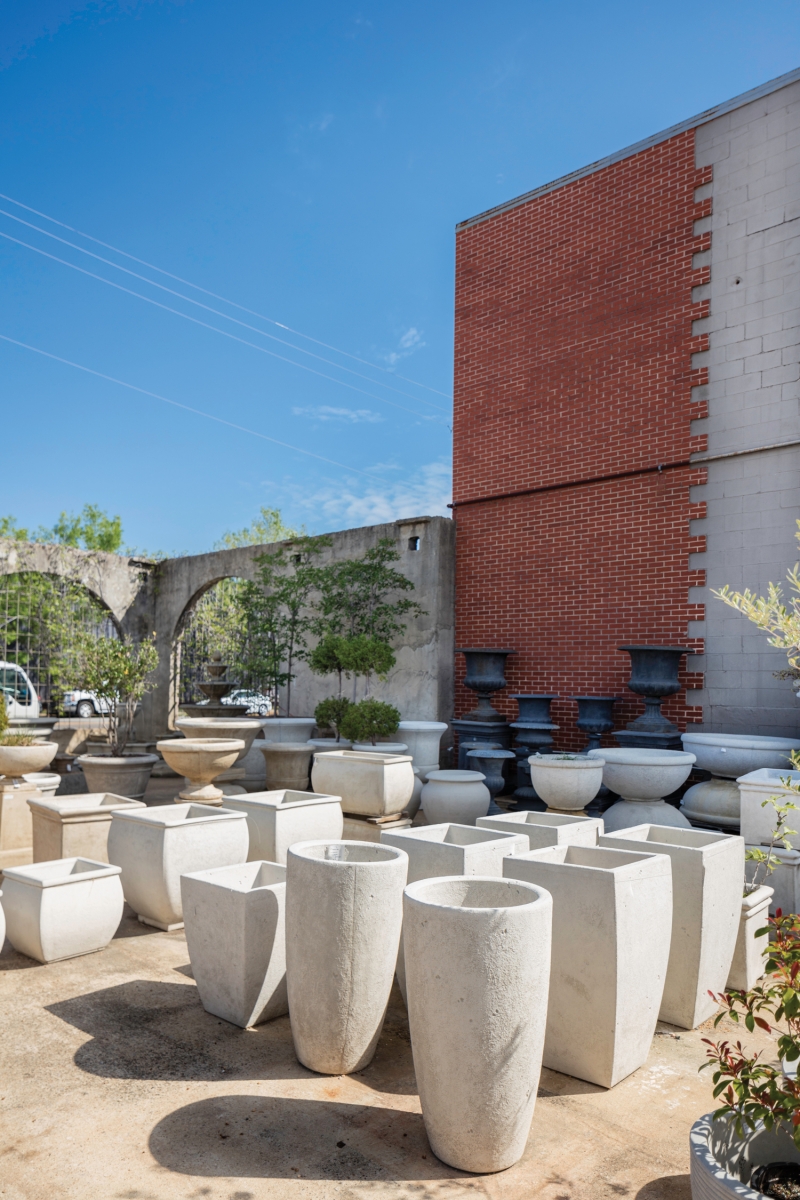 The Arbor // 3401 5th Ave. South, Birmingham // 205.251.0203 // elegantearth.com
---
Photography by Art Meripol