The South is rich in historic homes and architects steeped in their styles. Alabama has nurtured many deft interpreters of traditional design, from Warren, Knight & Davis, Henry Sprott Long, and Bobby McAlpine to an impressive crop of savvy young talents. Each has drawn inspiration from vintage buildings that carry lessons for our time.
"We can all learn from the scale and proportions of old houses, " says Birmingham architect Jeremy Corkern, an unabashed traditionalist. "They were intelligently designed and convey a sense of place. In the days before air conditioning, doors and windows were aligned not only for symmetry but for cross-ventilation, while high ceilings allowed heat to rise. And these homes were incredibly well built—we have more resources and tools now but not the skilled craftsmen they had."
It's easy to enthuse about aspects of vintage architecture, from the charm of period detail to the use of tall windows to maximize natural light. "When you look at old houses, you can tell there was a lot of pride and care in the design and construction, " says architect Richard Long of Long & Long Design. "It can be inspiring. I think it's important for architects to understand traditional style to help them find their own style."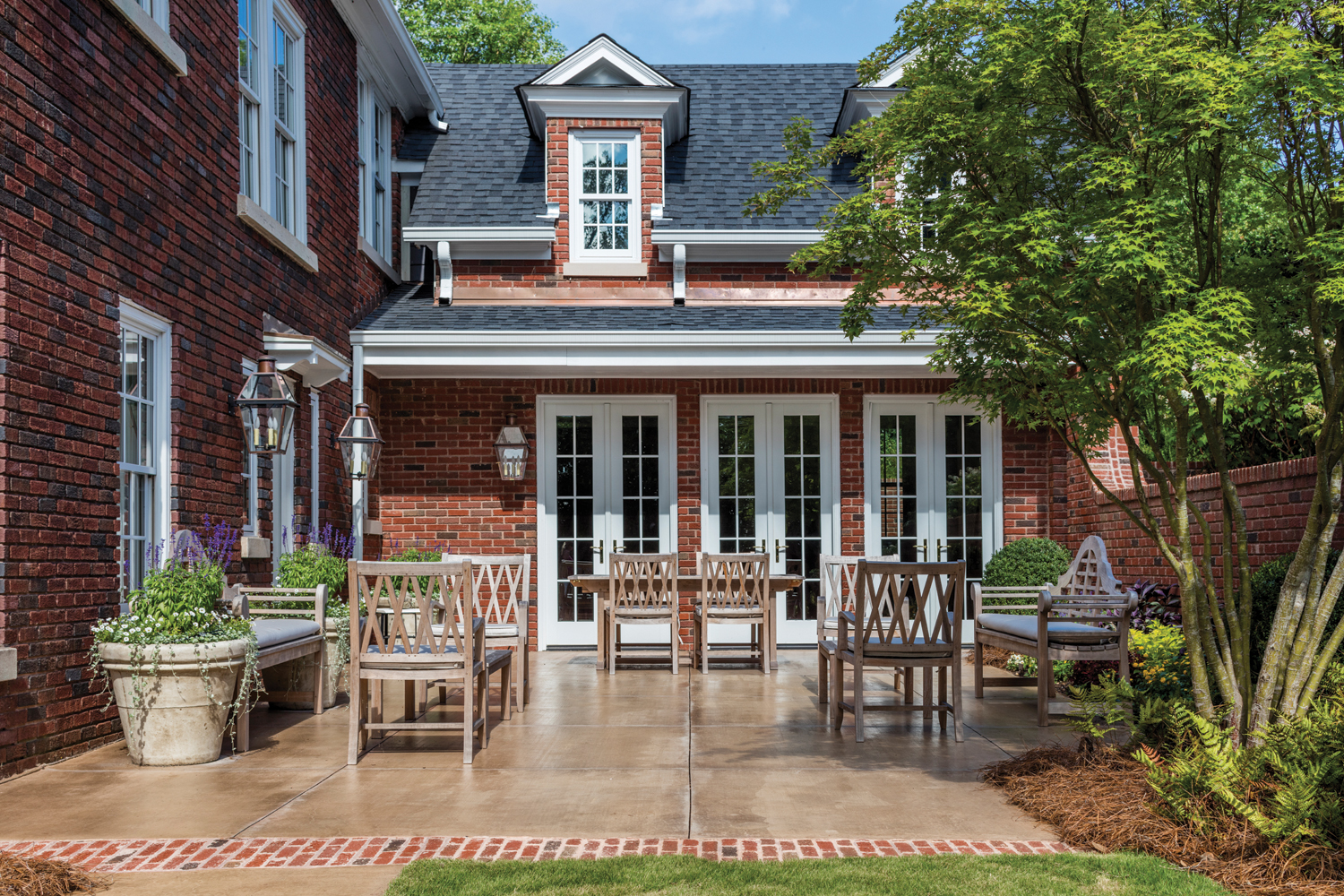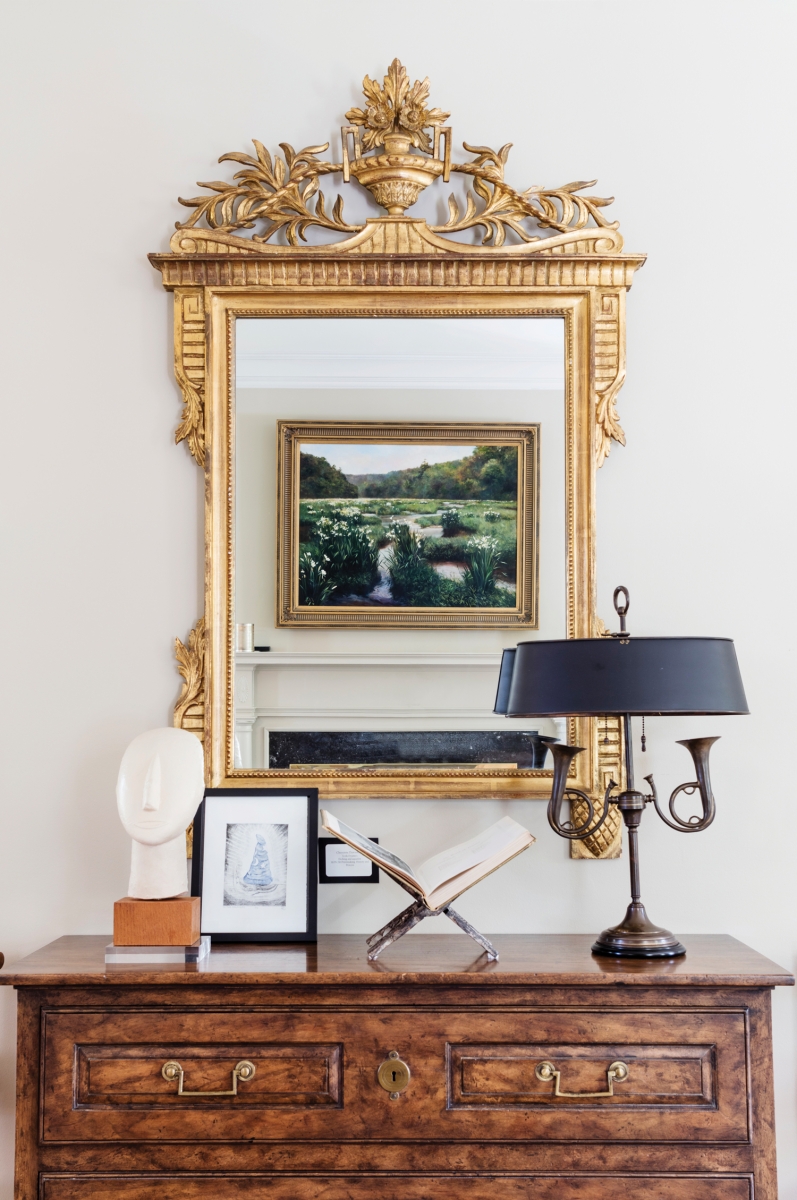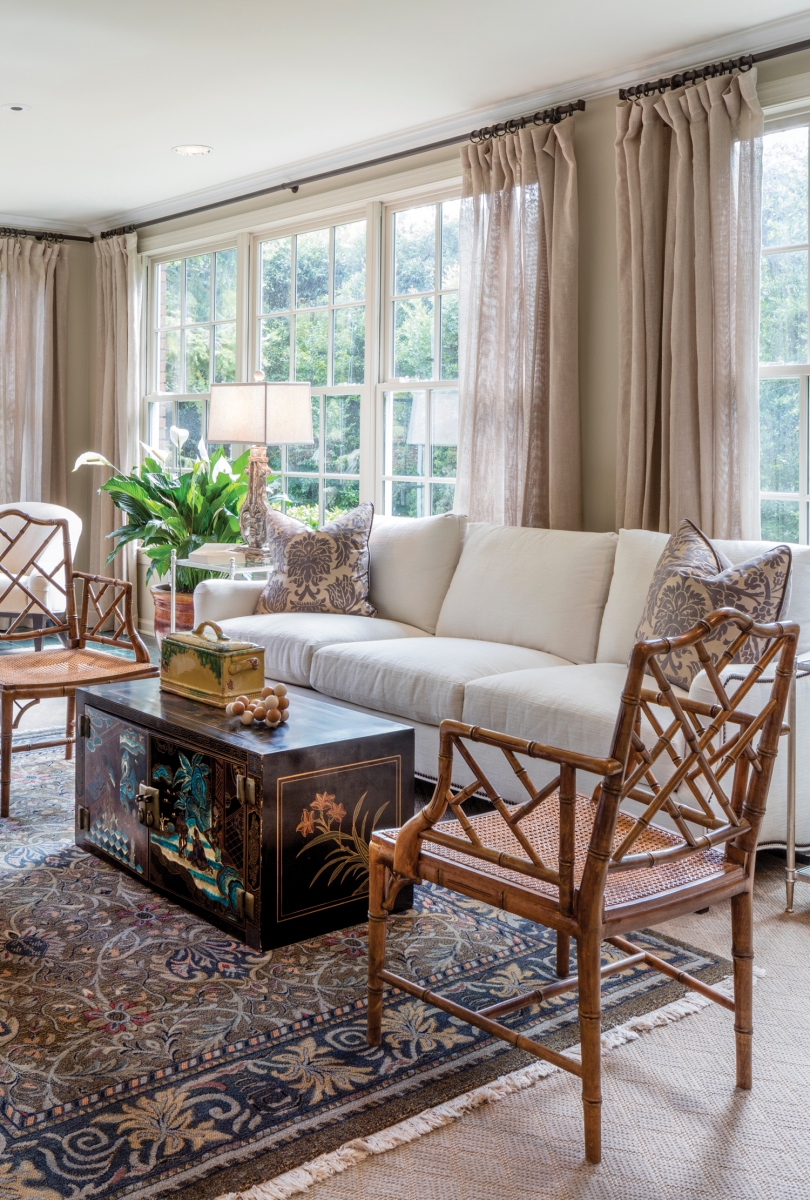 Historic architecture connects past generations to present and future ones. A case in point: the president's house at Birmingham-Southern College, designed by Miller Martin Lewis and built in 1925. Recently, the dignified Georgian Revival structure received a respectful renovation and addition, funded by the Stockham family—the same family that paid for the original construction. The design, by ArchitectureWorks, was built by Taylor Burton Company, known for high-end homes. "Historic preservation is about function as much as aesthetics, " says firm principal Blake Pittman. "And this house is more than a home for the president; it's also a community center. The college has plenty of land and could have just built a new residence. Instead, they chose to preserve and improve the old one to honor its history while making it more functional."
The team removed previous additions to restore the home's architectural integrity and then added a new, 1, 800-square-foot wing, containing a garage, catering kitchen, family room, and more. Custom millwork and bricks were fabricated to match the original. Old knob-and-tube wiring was removed.  A retired craftsman who once worked on the house was hired to patch its lath-and-plaster walls. The project earned green design points for preserving the existing vintage structure and materials and adding spray insulation in the attic and a new, more efficient HVAC system.
"The aim with a renovation like this is not to distract from the original, " Pittman says. "You don't need to make a statement—the house speaks for itself."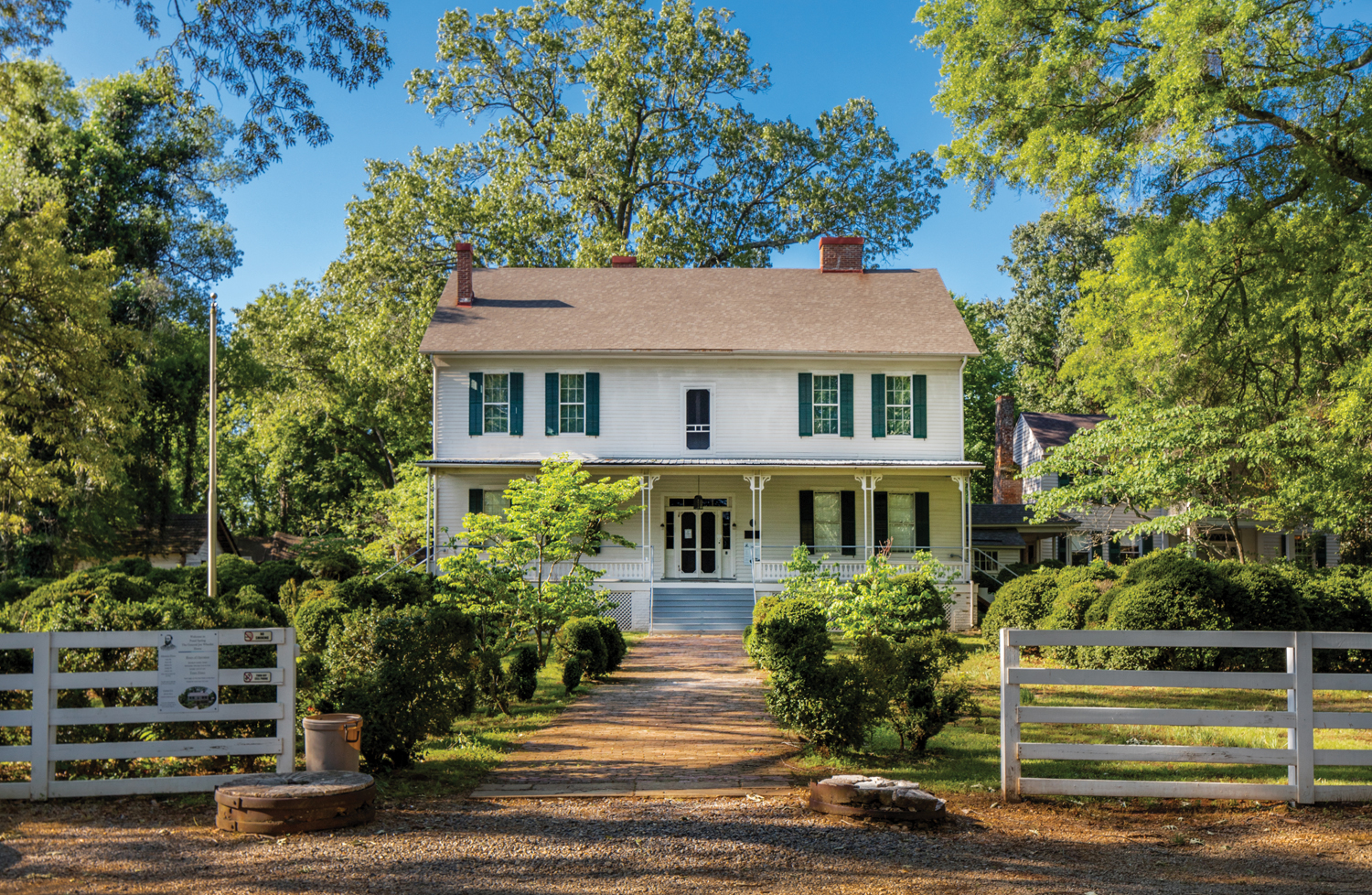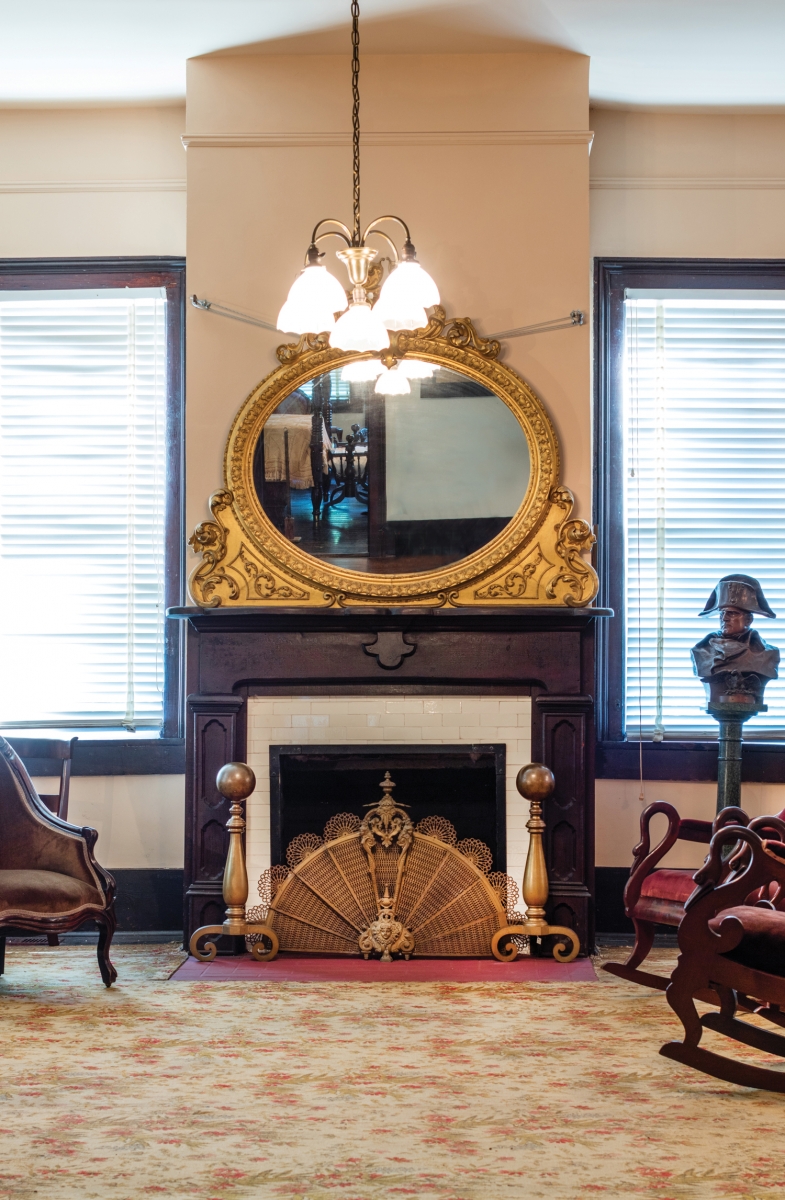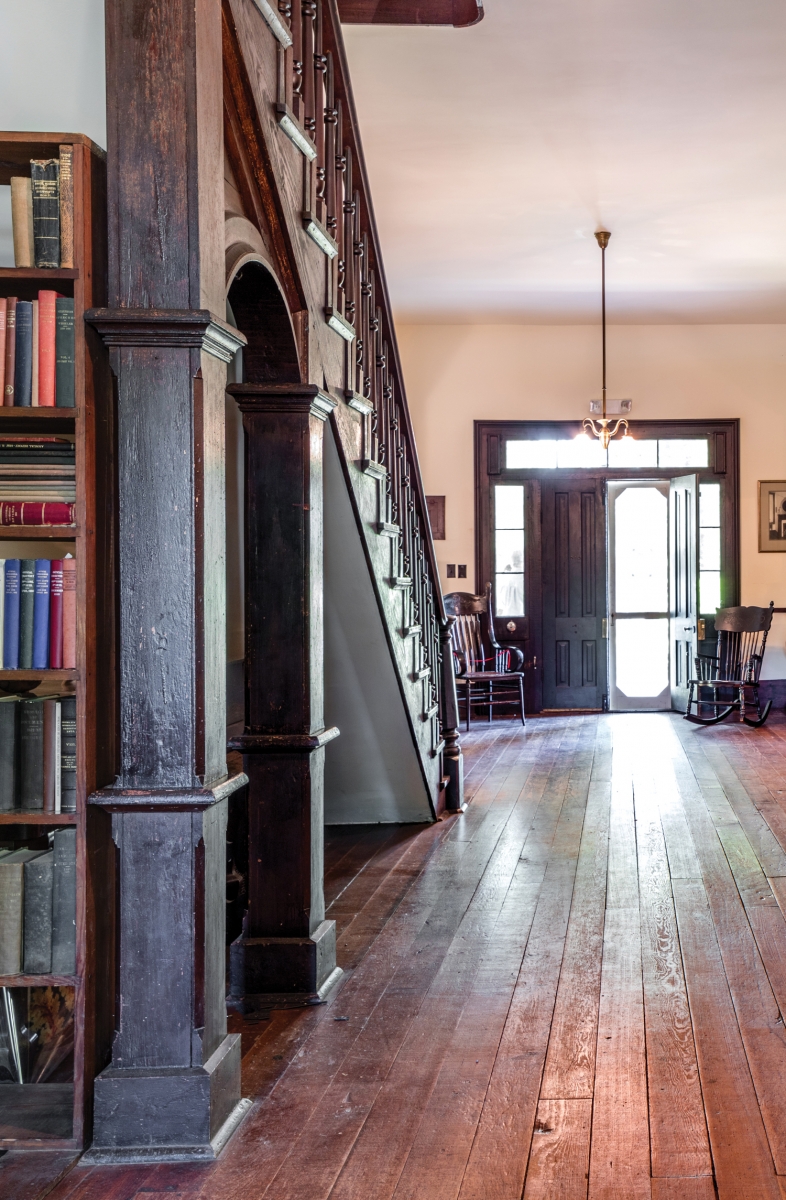 The General Joe Wheeler Home • Hillsboro, Alabama
This north Alabama gem is identified with its most prominent owner, Joseph Wheeler, who served as a Confederate lieutenant general, a U.S. congressman, and a Spanish-American War general. But its history goes back long before Wheeler settled here with his new bride in 1866—back to antebellum planters and Native American inhabitants. The 50-acre site includes 12 historic buildings, gardens, and archaeological finds up to 5, 000 years old. One of a choice group of historic properties owned and operated by the Alabama Historical Commission (see ahc.alabama.gov), it's the core of what was once a 17, 000-acre plantation with its own train depot (now gone), pre-TVA electric generator, 1830s log barn and ice house, and more.
In 1994, Wheeler's descendants donated the property to the state, including the general's two-story 1870s farmhouse and all its contents. A multi-year restoration led by architect David Ely of KPS Group (which also brought Birmingham's Pizitz Building back to life) preserved many original elements while adding modern conveniences. "Knowing where we came from helps us appreciate where we are now, " Ely says. Adds site director Kara Long, "People learn things they can't learn otherwise from this first-hand contact with tactile history."
On the Saturday after Labor Day, Pond Spring celebrates Joe Wheeler's birthday with demonstrations by craftsmen and cavalry, live music, and the general's favorite spice cake. The annual event offers one more way Alabama is keeping the history of these homes alive.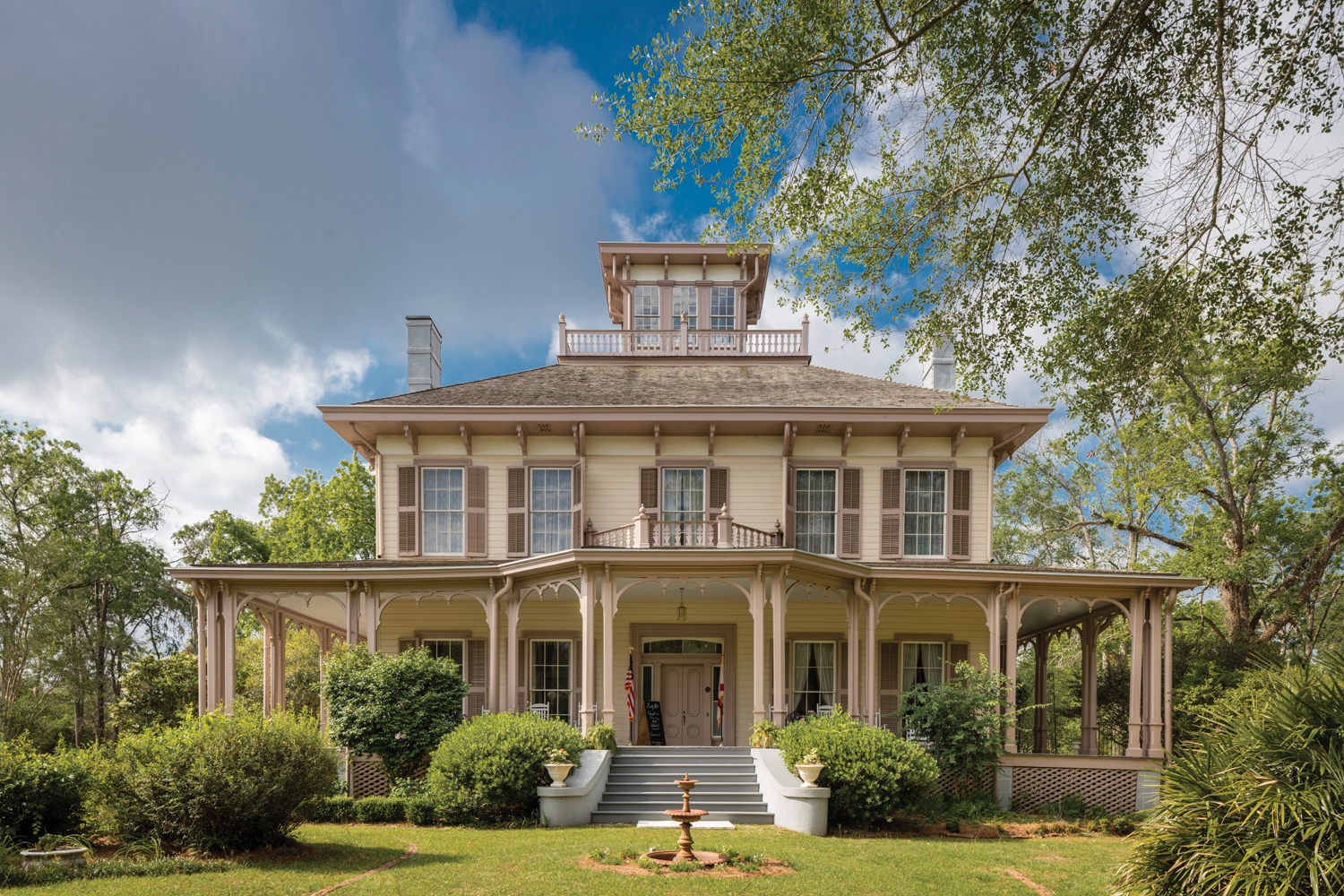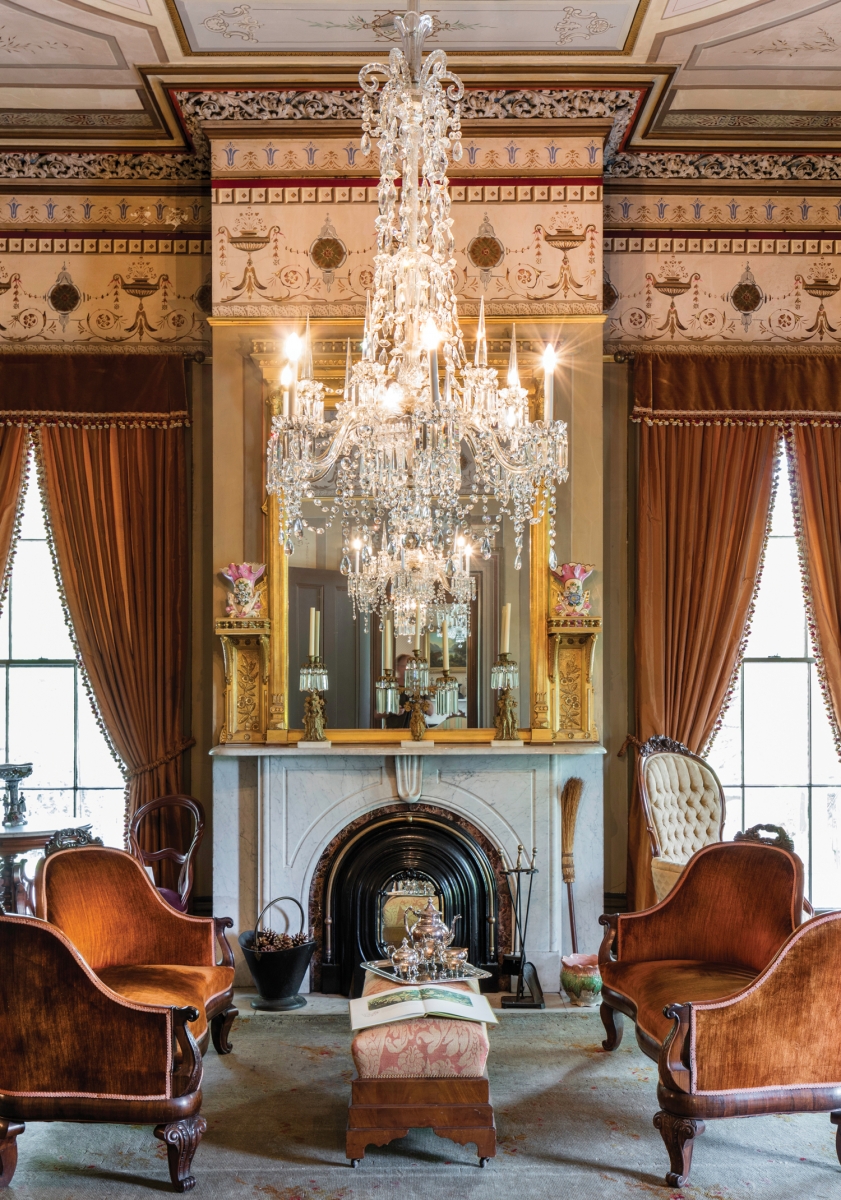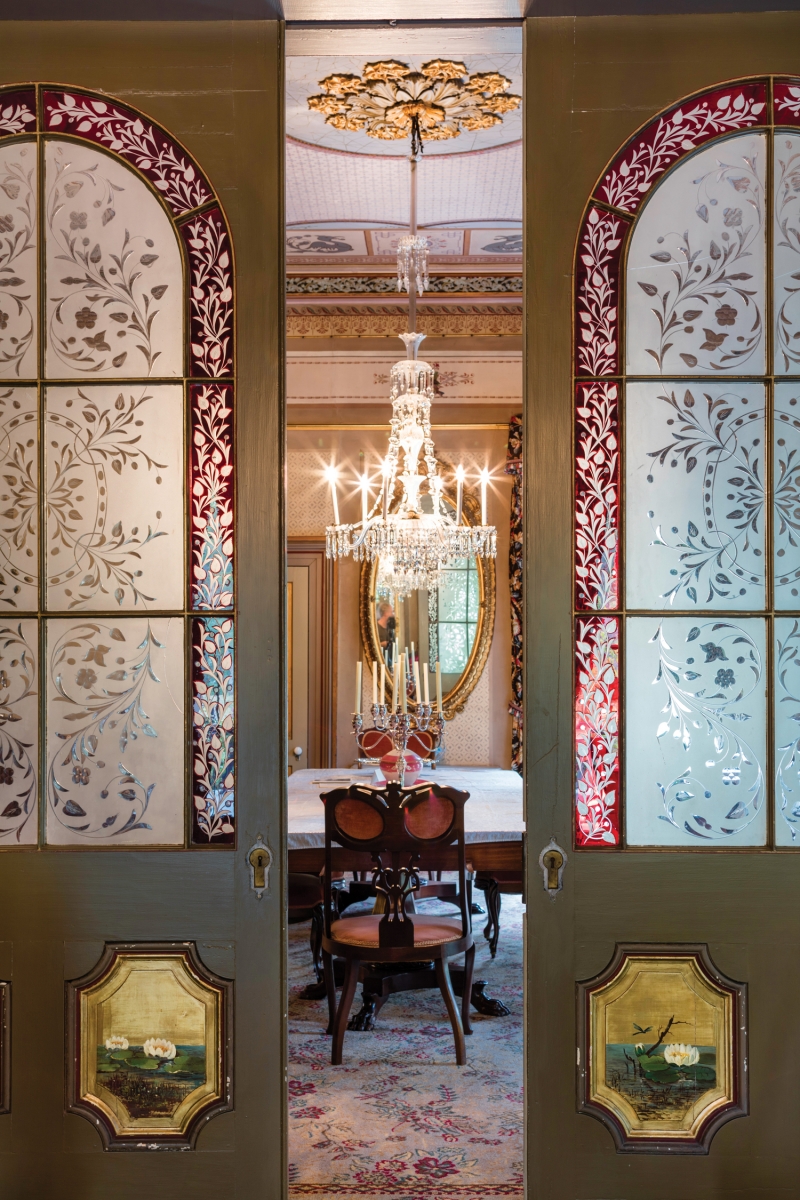 The Young-Dent Home • Eufauala, Alabama
Another Alabama Historical Commission (AHC) property, Fendall Hall was built in 1860 by cotton broker Edward Young and his wife, Anna. Five generations of the Young family occupied and preserved the graceful Italianate home before the AHC purchased it in 1973. With its carved marble fireplaces, Baccarat crystal chandeliers, ornate plasterwork, Bohemian cut-glass panels, and Victorian murals of nature and cherubs, the house strikes an opulent note.
"The murals in the entryway were covered by four layers of wallpaper—literally papering over the cracks, " says site director Lindsey Dudeck. "It actually helped preserve the murals." State-hired restorers carefully removed the wallpaper and restored the murals. The remaining interior walls were painted in historically correct paint colors.
Comfort-wise, the house was a cut above for its time: Shaded on three sides by a wraparound porch, it had a second-floor ceiling-medallion grille that vented hot air through the cupola's windows, while indoor plumbing drew water from an attic tank fed by a windmill-driven pump in the yard.
"Historic preservation does much more than preserve bricks and mortar, " says Lisa D. Jones, executive director and state historic preservation officer of the Alabama Historical Commission. "It maintains the memories of a community and provides a point of pride and a sense of place.  By restoring Fendall Hall and Pond Spring, we are safeguarding those memories in history for the next generation."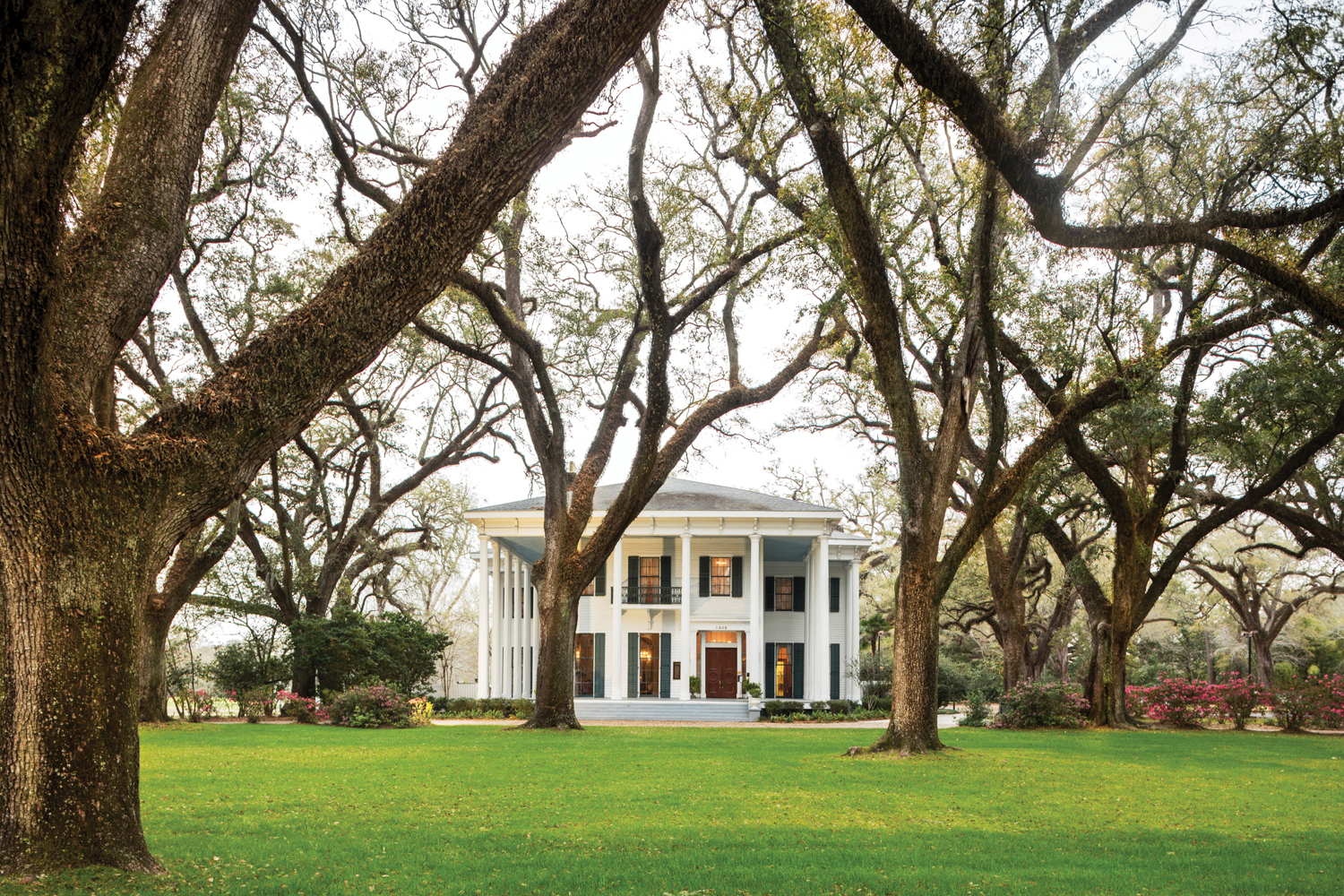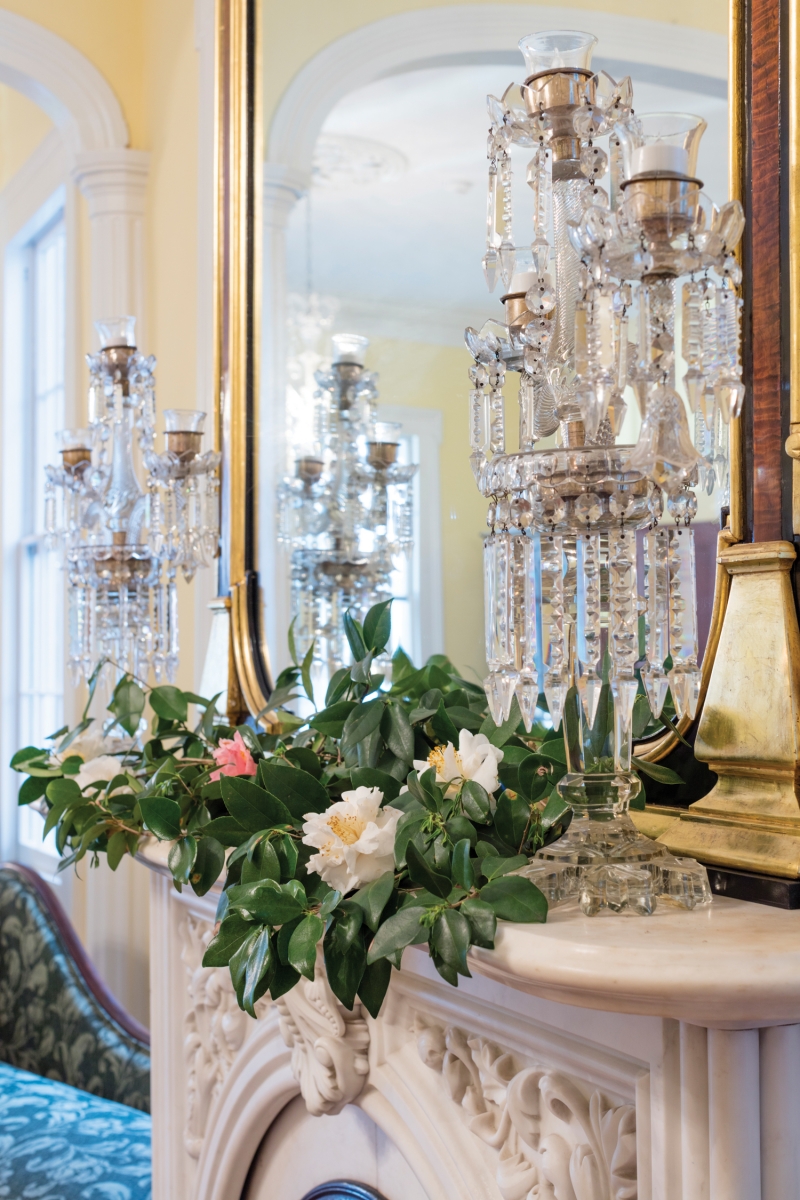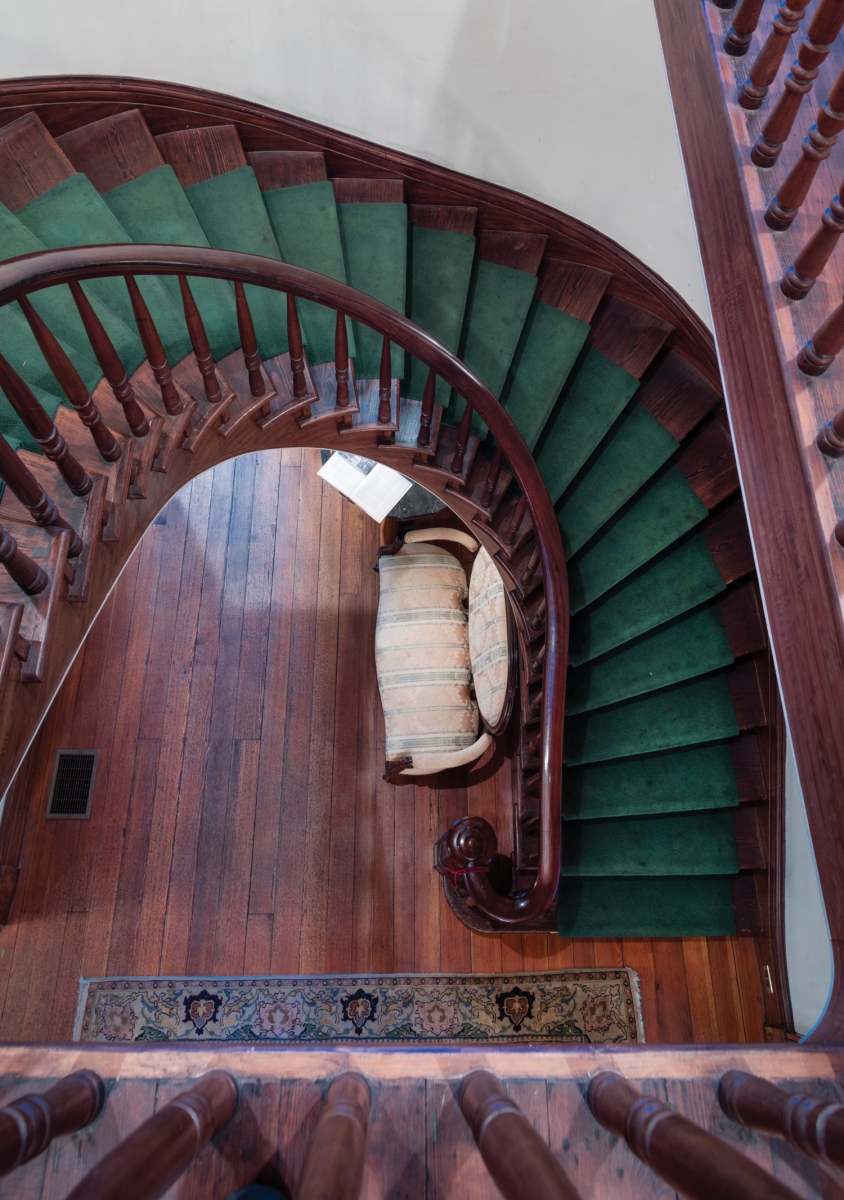 Mobile, Alabama
Think of antebellum architecture and the image most likely to come to mind is a Greek Revival building. From the early 1800s on, the style took root in America, especially in the South, as a link between a young republic and the ancient cradle of democracy. With its order and symmetry, Greek Revival was widely recognized as a symbol of civilization on a still-wild continent. On Mobile's SpringHill Avenue stands a stellar example, the Bragg-Mitchell Mansion.
Built in 1855, the 13, 000-square-foot house allowed Judge John Bragg and his family to enjoy the city's Thanksgiving-through-Mardi Gras social season to the fullest. After the Civil War sent them packing to the family cotton plantation in Lowndes County outside of Montgomery, the Confederate army temporarily used the house as a hospital. Cannons were placed beneath the lofty porticos, and the old live oaks were cut down to clear lines of fire. At war's end, Judge Bragg replanted his beloved oaks using acorns from the lost trees, which grew into the grand specimens on view today.
Like Pond Spring and Fendall Hall, the Bragg-Mitchell Mansion has great historic integrity, thanks to the efforts of past owners and to painstaking restorations. Much of the house's harmonious décor—beautiful antique furniture, porcelain, crystal, and silver—belonged to Alfred and Minnie Mitchell, who owned the home from 1931 to 1965. Some of the items trickled back in over the years, such as the gilt mirrors found in a New York City brownstone about to be demolished. Written on the back of one were the words "Bragg Homeplace, Mobile, Alabama." The mirrors eventually returned to their rightful home, where they now hang, restored and re-gilded. As with so many facets of our historic-home heritage, they richly reflect a vibrant past.
---
Photography by Art Meripol