Landscape designer Todd Dorlon creates a backyard escape with distinct areas for enjoying outdoor living at its finest.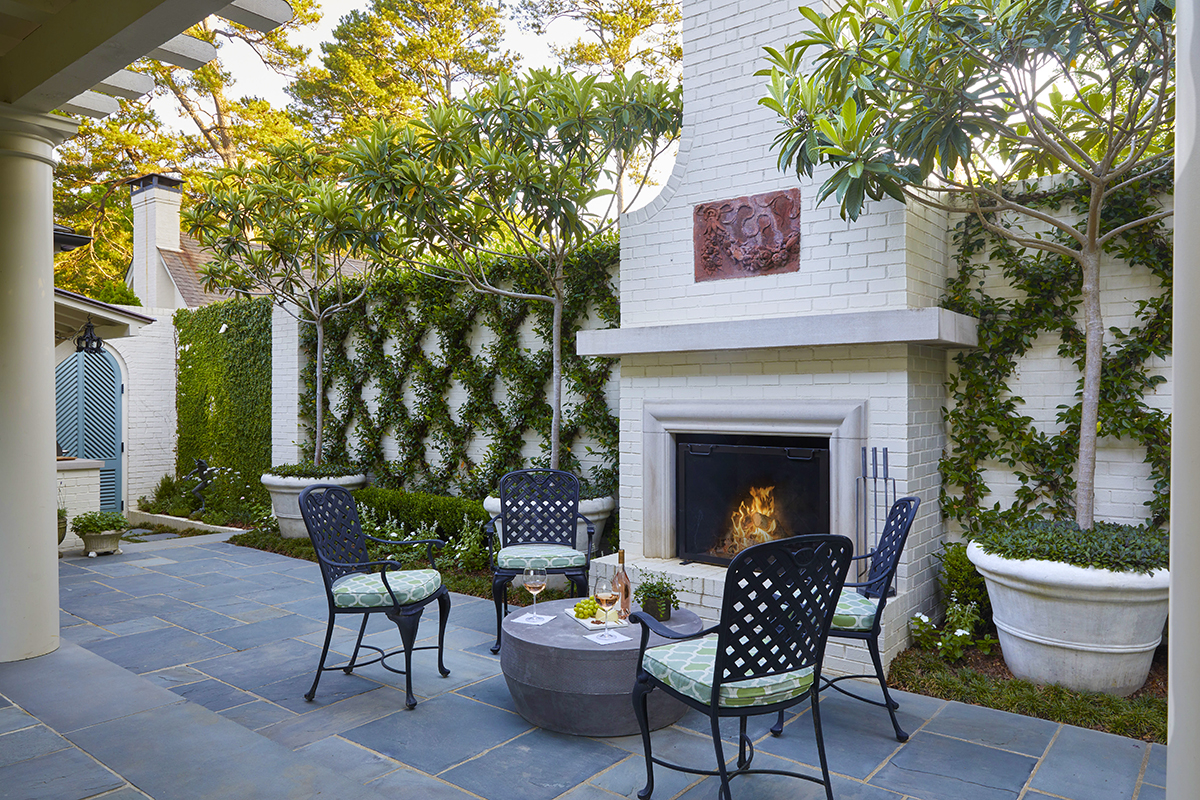 When Lois and Ingrum Bankston bought their home, the backyard could best be described as an asphalt jungle with a full-sized basketball court in the mix and definitely no viable place for outdoor living and entertaining. Architect Bill Ingram drew plans for an addition which included a new garage, loggia, and breezeway for the backyard. The Bankstons then looked to landscape designer Todd Dorlon to expand the structure with a verdant and elegant garden retreat that would ensure year-round beauty.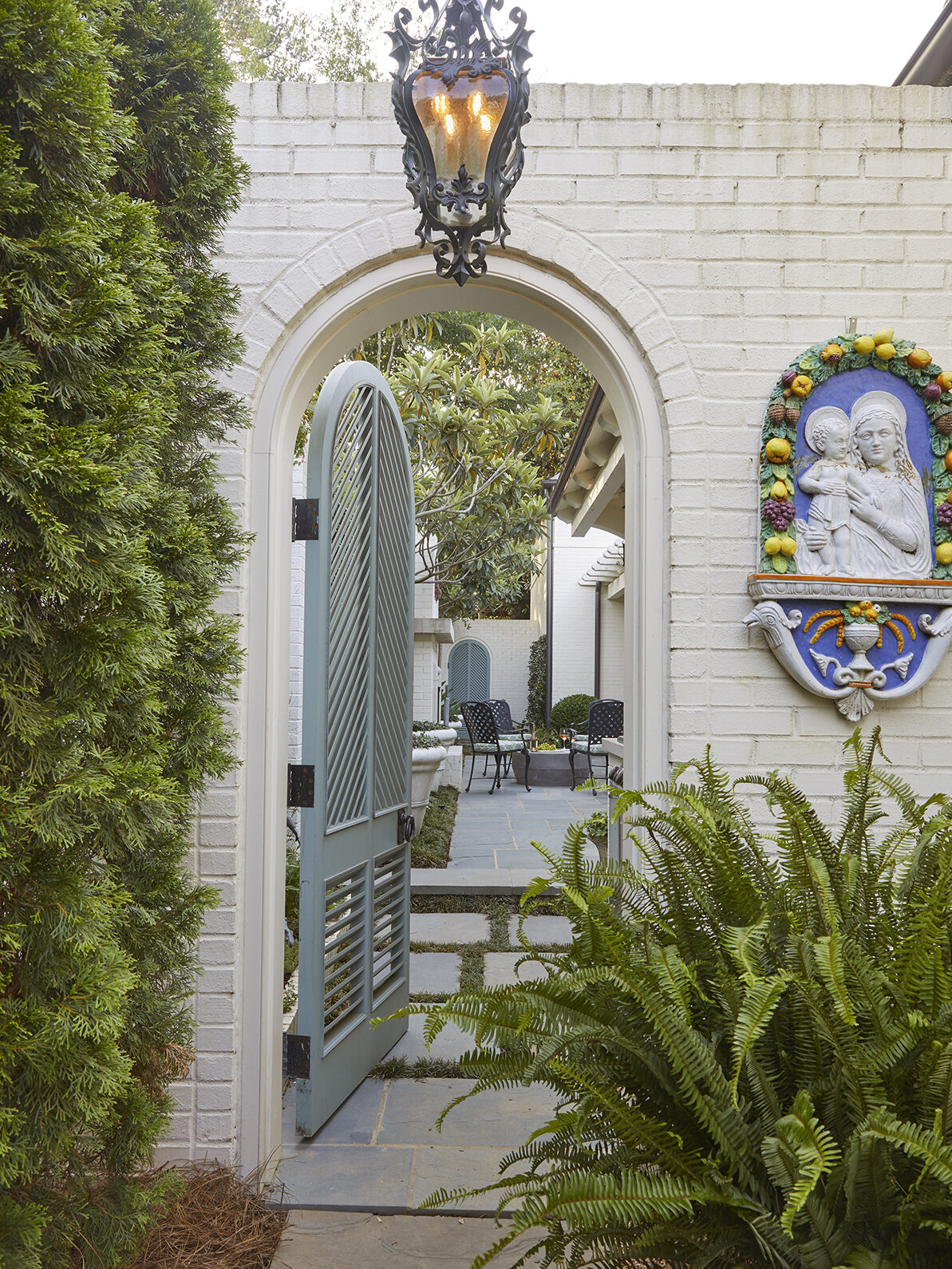 Todd amplified the setting with more hardscapes and plantings to maximize the lot. Privacy walls set the backdrop for an outdoor fireplace with seating area and a grilling station, while rows of arborvitae define the 'Emerald' zoysia lawn and fountain. More entrances and focal points to the garden were added, playing on vistas. "The garden is designed to feel like a private oasis away from everything," says Todd. "The simplicity of the plant palette and the repetition of plants throughout the space make it feel calm and cohesive."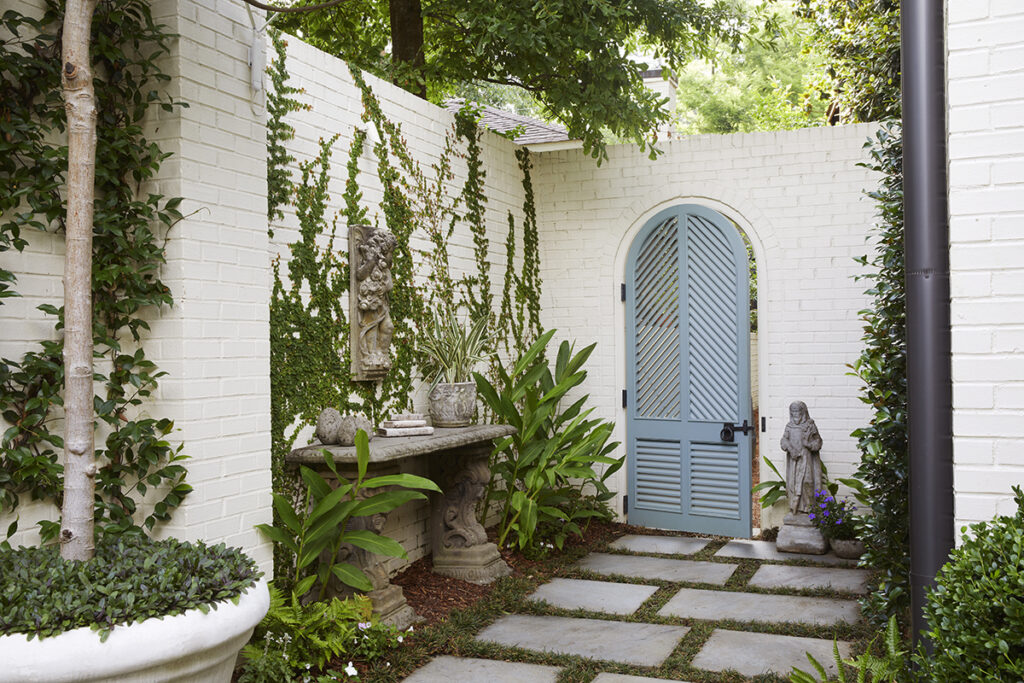 Every element of the garden has been carefully considered, much to the delight of the Bankstons. "Everything is so balanced," says Lois, an enthusiastic gardener herself. "I love to sit outside at twilight when a beautiful light is cast on that antique urn in bloom and listen to the fountain. It's delightful."
---
What is a Loquat?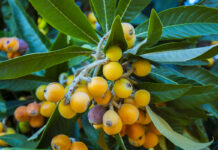 Todd planted four of these ornamental fruit trees in containers along the fireplace wall. A member of the apple and pear family, the tree produces fragrant white flowers in the spring followed by small orange fruit. The leaves are used commercially in herbal teas, and the fruit can be used for making jams.
---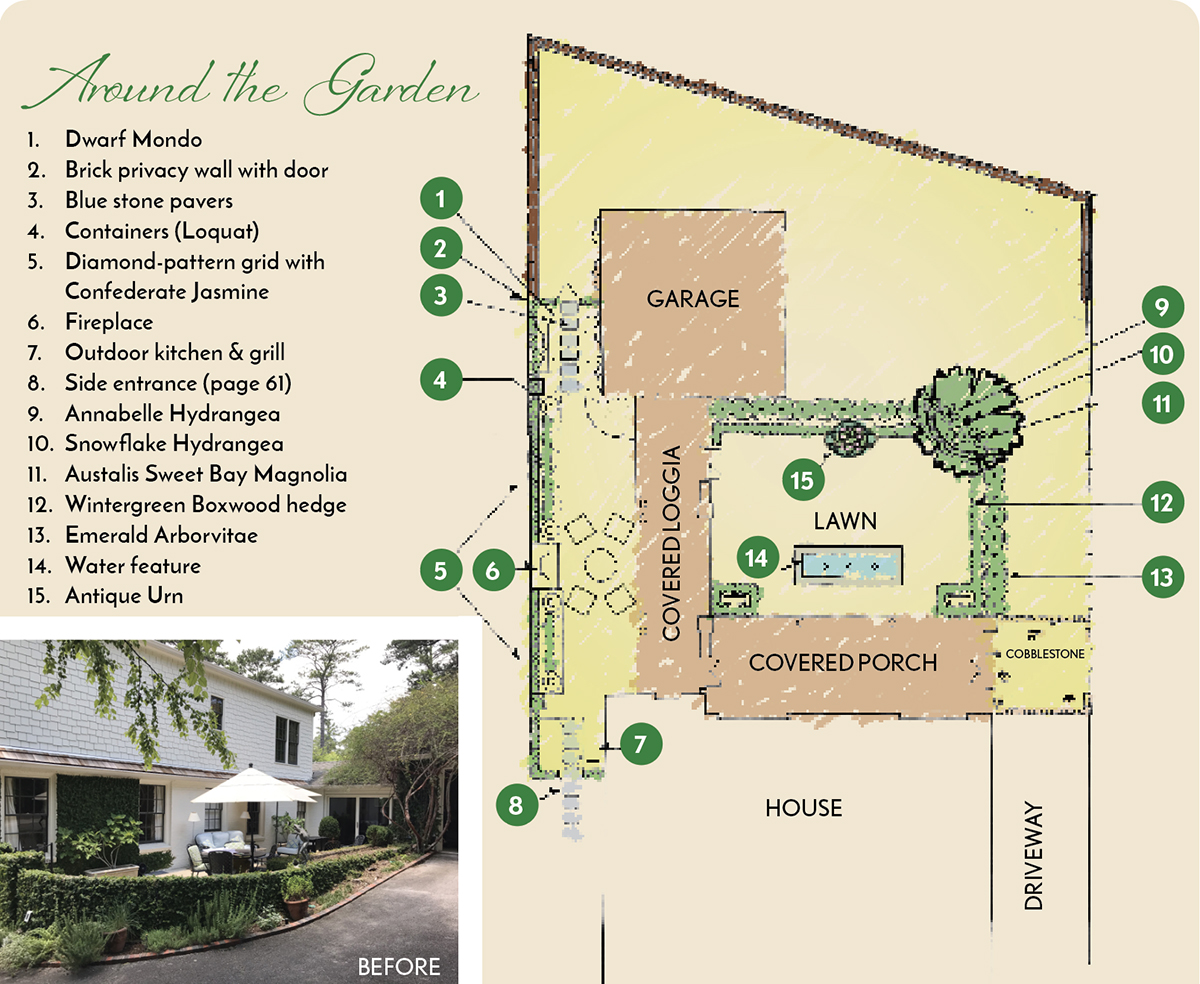 Resources:
Landscape design: Todd M. Dorlon, TMD Landscape Designs Landscape installation: Rodney Griffin, Gardens by Griffin Select urns/planters/containers: Elegant Earth Gate and door hardware: Brandino Brass New gas lanterns and antique fragment above fireplace: Architectural Heritage Outdoor grill: AllSouth Appliance Limestone for fireplace: Tracery Stone Architect for home addition: Bill Ingram Contractor for home addition: Phillip Woods Home Builder