The Medina of Marrakech is one of those unforgettable life experiences that most people only see through their television screens. The desert oasis's open-air market gives way to passages that have stood the test of time and lead to some of the most awe-inspiring textile producers in the world—oriental rug crafters. Between sips of mint tea and shouts of "my friend, " it's easy to become overwhelmed by the rug-covered walls, ceilings, floors, and hallways of each shop. Fortunately, Paige Albright takes the claustrophobia out of the equation for those looking to get a taste of the trade in Mountain Brook Village.
Don't be fooled, though, Paige's shop—Paige Albright Orientals—is as authentic as it gets west of the Mediterranean. After entering into the rug world armed with an art and interior design degree, Paige continued by diving headfirst into self education. Ever a student, she says, "I'm always learning. I collect rug books and magazines wherever I go, and most of them are in the really extensive reference library in the shop."
When asked what "oriental" means in reference to the rugs she sells, Paige explains, "It refers to Western Europe and the Mediterranean, as well as Northwest Africa, all the way through India, Nepal, and China." What's more, Paige has traveled to many of these places with small groups of hand-picked rug buyers (to whom she affectionately refers as "rug people") to select inventory for the shop and expand her growing knowledge base. Her approach has paid off—Paige is the only ORRA (Oriental Rug Retailers of America) certified rug retailer in Alabama and was recently invited to join the Hajji Baba Club, exclusive to distinguished rug scholars, authors, and collectors.
Each rug in Paige's shop is handmade, hand-selected, and one of a kind. When she isn't jet-setting to choose them herself, her network of vendors lets her know when a shipment is coming so she can have the first pick. "They'll call and tell me, 'I've got a piece that looks like Birmingham and I think you'll love it, ' or, 'I know you've been looking for one of these. Do you want to see it?'" Paige then has the pieces sent to her shop and examines them before purchasing. "Rugs are very tactile, " she explains. "You have to be able to feel the fibers and knots to evaluate the weave. I never buy a rug before seeing it in person."
Paige's devotion to the business is as evident when interacting with vendors as it is with her clients. Her favorite part of the process is putting the puzzle together by sitting down with a customer and figuring out the pieces. such as size, shape, color, and budget, to come up with the perfect fit. And since picking up and heading for Morocco isn't always a possibility, she conveniently brings the full experience to Birmingham, with fewer hours of jetlag.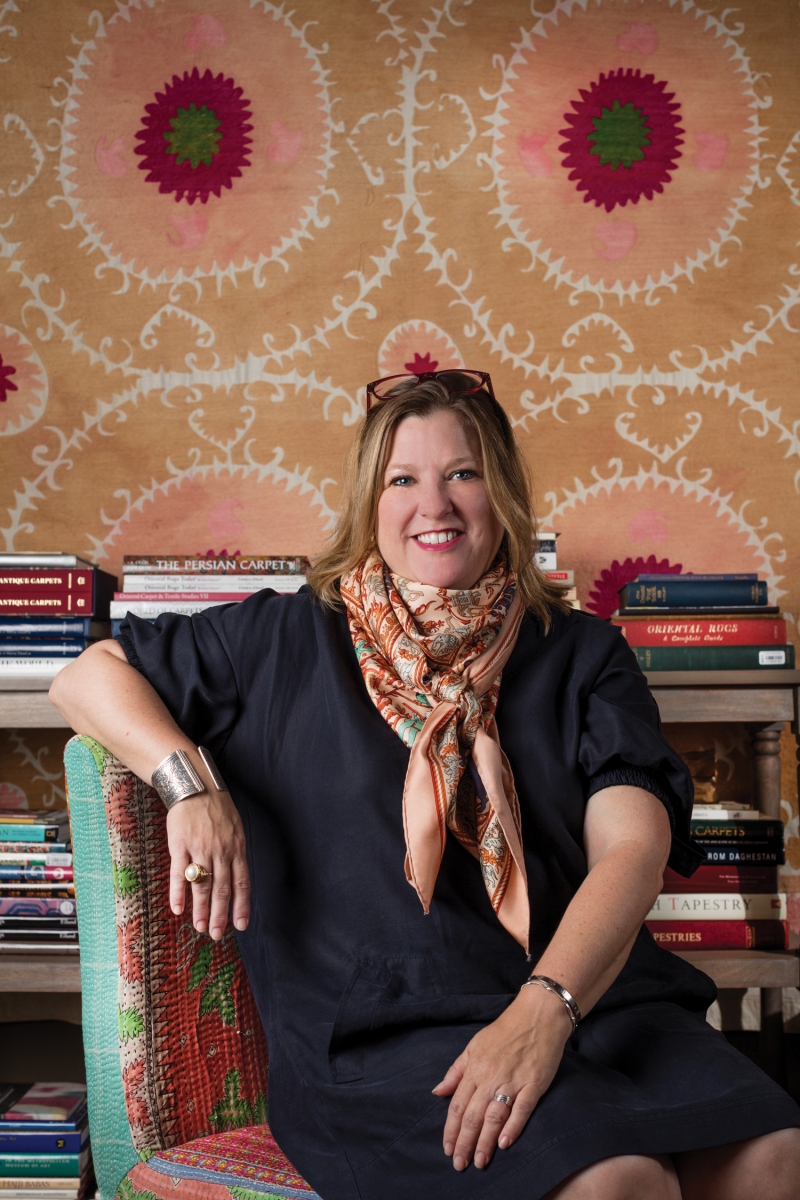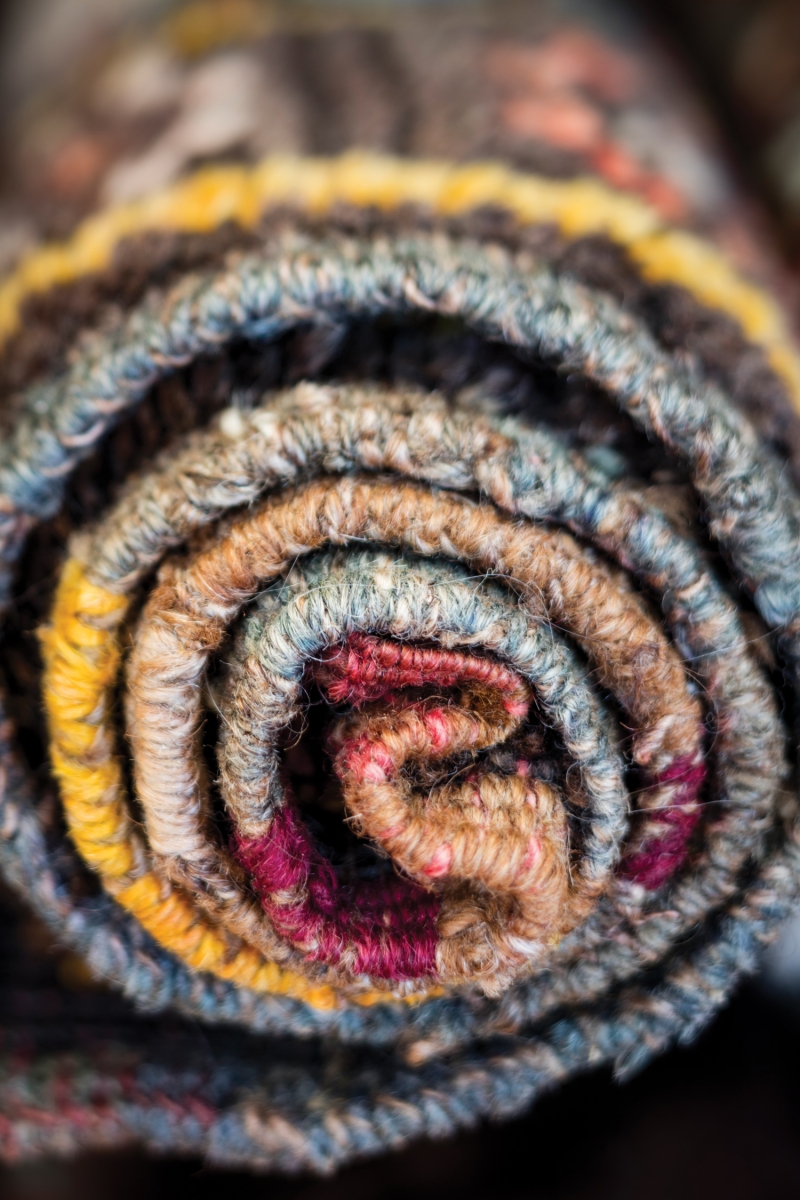 Paige's Tips for Buying an Oriental Rug:
Measure, measure, measure your space.
Take pictures of the room and bring them with you while shopping.
Do your research and  find your inspiration. Try to know what you do and don't like before shopping.
Buy the best quality you can afford—the better the quality, the longer you can enjoy it.
If you find a rug you love, you will always find a place for it.
Design Trends
1. Color is coming back—lots of soft color and even some bright colors are making their way back into people's homes.
2. In the South, we have a casual, tailored elegance. We like quiet patterns—nothing overly fussy.
3. Going and staying "green" is big these days, and Oriental rugs fit that mindset—they're handmade, organic, and long-lasting.
Paige Albright Orientals // 2814 Petticoat Lane, Mountain Brook, AL 35223 // 205.877.3232
---
Photography by Art Meripol