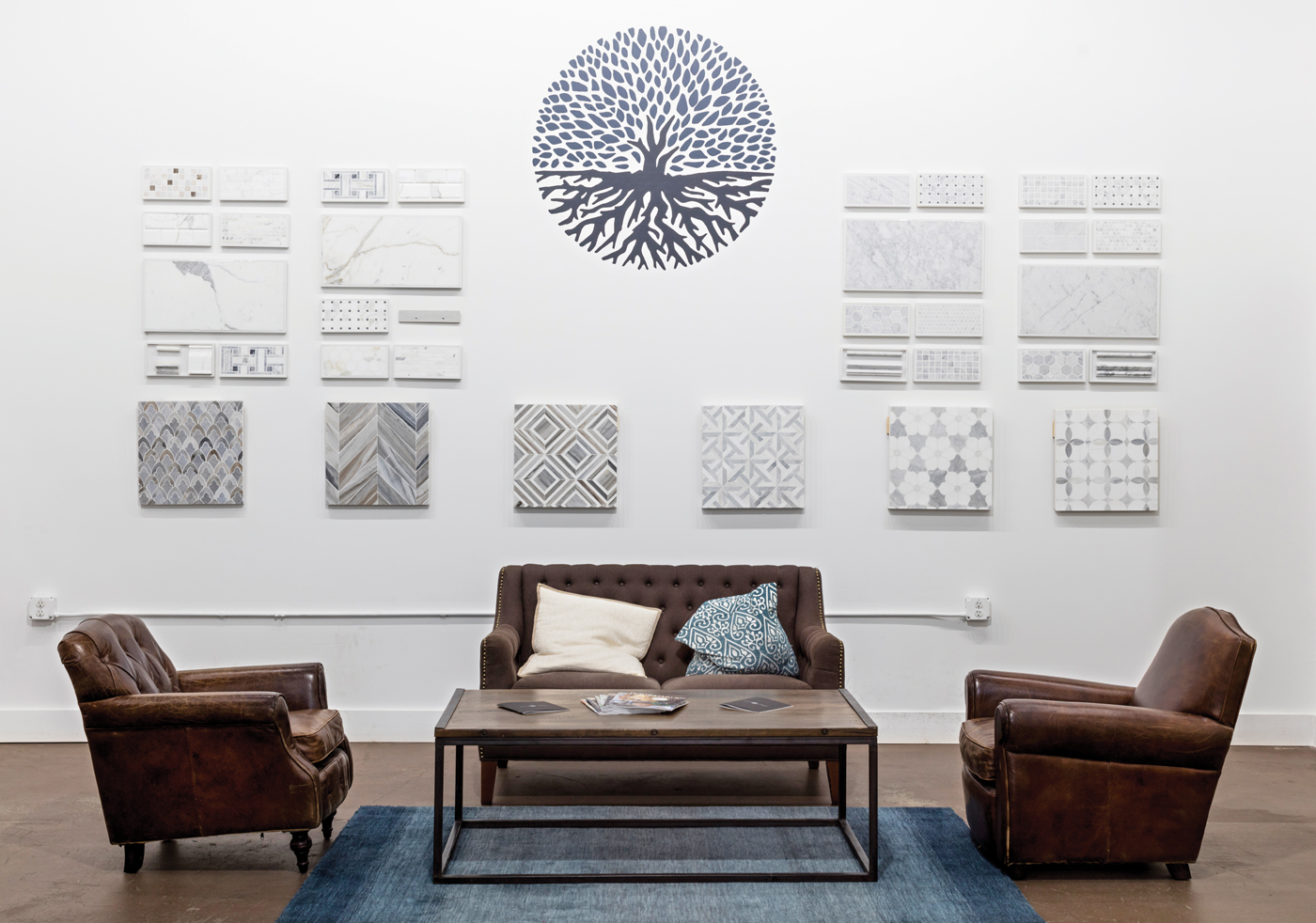 Art galleries are a world unto themselves—the white walls  and quiet, almost muted surroundings lend a sober air to the canvases, prints, and sculptures to be marveled at. Being ushered in through the doors of the South Cypress showroom recalls the same sentiments, but instead of canvases and sculptures, the eye is drawn to flooring and tile. One after the other, glass, ceramic, stone, porcelain, concrete, vinyl, and wood tiles and slabs are arranged with precision to showcase an array of possibilities.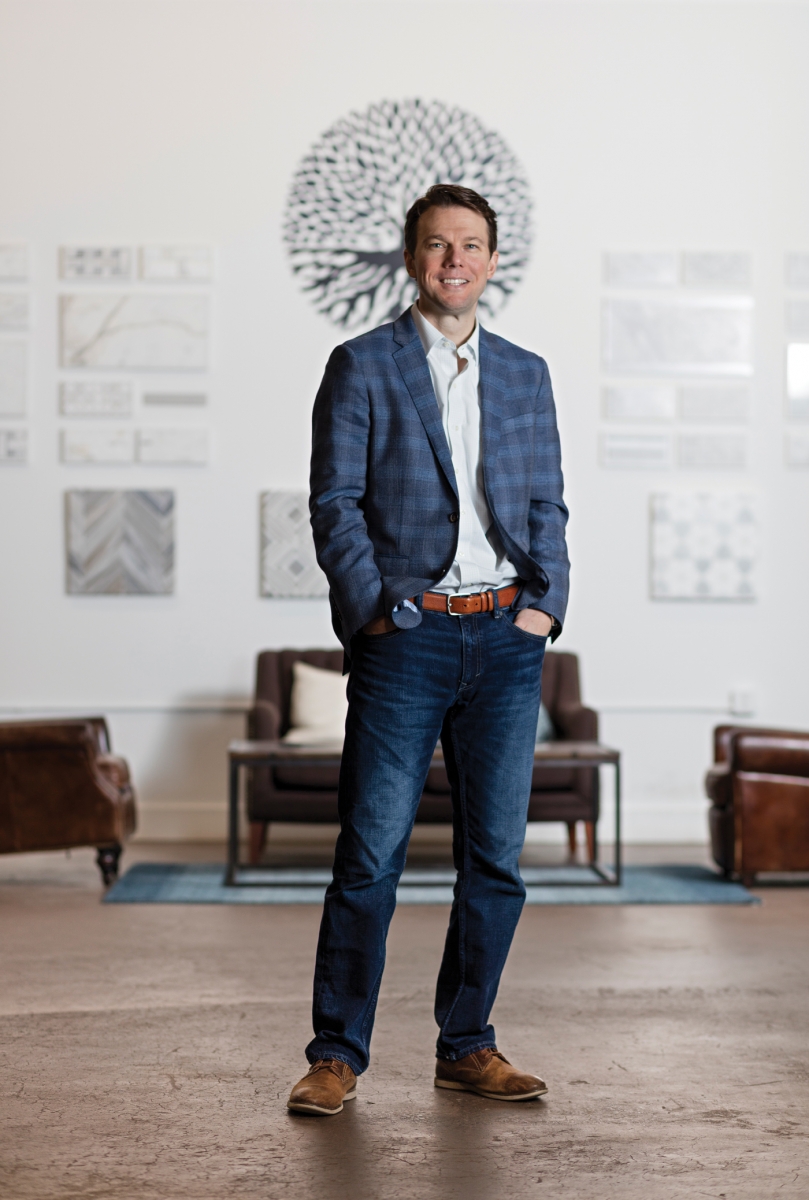 When WB "Tommy" Humphreys returned from WWII, artistic expression wasn't top of mind. He needed a job, but wanted to try his hand at something besides the family farm. A local businessman, JB Stokes, was looking for someone to help franchise and run a new location of his flooring store in Mobile, and Tommy jumped at the chance. Of course, this didn't come without obstacles: two other men had applied for the same position, so Stokes pitted them against one another. Stokes hired all three men for one week and promised that whichever of them performed best could have the job. Tommy won, eventually purchased his branch of the company, and the rest, as they say, is history. This history is a proud one, and one that employees and clients alike are greeted with in the showroom and office. CEO Drew Goneke, Tommy's grandson, and his family have created a short timeline with pictures and key dates to highlight how far they've come and motivate them all to keep making progress in a business that can, at times, do anything but.
South Cypress's forward-thinking business model has lead to an immense online presence, and the company now ships their range of South Cypress-branded products across the US using a network of carefully cultivated suppliers. Those suppliers, Drew notes, "value what we value, and we go through peaks and valleys together. Together, we do the right thing by our clients." The South Cypress team knows that every tile and plank is representative of the company itself, so the design, sales, purchasing, and customer service teams monitor each aspect of the process from start to finish.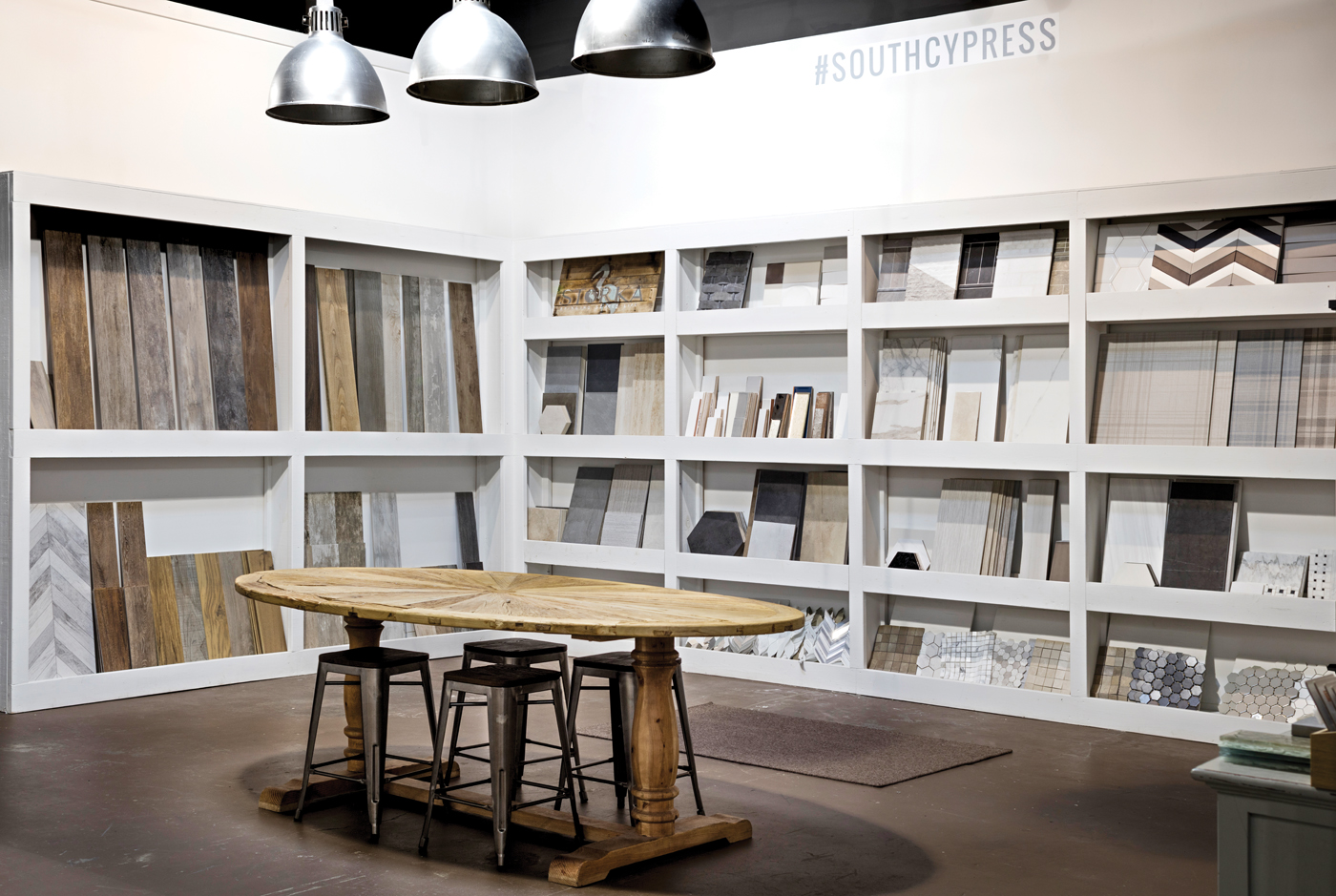 While the website doesn't offer the gallery feel of the showroom, it does provide a simple, clean interface that meets the needs of almost any prospective client. The best feature? A Room Visualizer that allows users to upload a picture of their space and test out the spectrum of different flooring options. Clients can then order directly from the site, or visit the showroom to explore their options with designer Karen Royal.
 
The innovation of South Cypress doesn't stop at the web browser, though. Keeping the newest middle-to-high end products available at value prices allows the team to monitor every advancement and new trend as it hits the market. "We're seeing a movement from urethane finished hardwoods to oiled, engineered hardwoods, which is perfect for the Alabama humidity, as oiled pieces are more resistant to moisture levels. There's also a push for porcelain tile instead of marble—it's more durable and cost-effective." To be sure, South Cypress has its history and experience melded seamlessly with its vision for the future.
---
Text by Molly L. Powell // Photography by art meripol