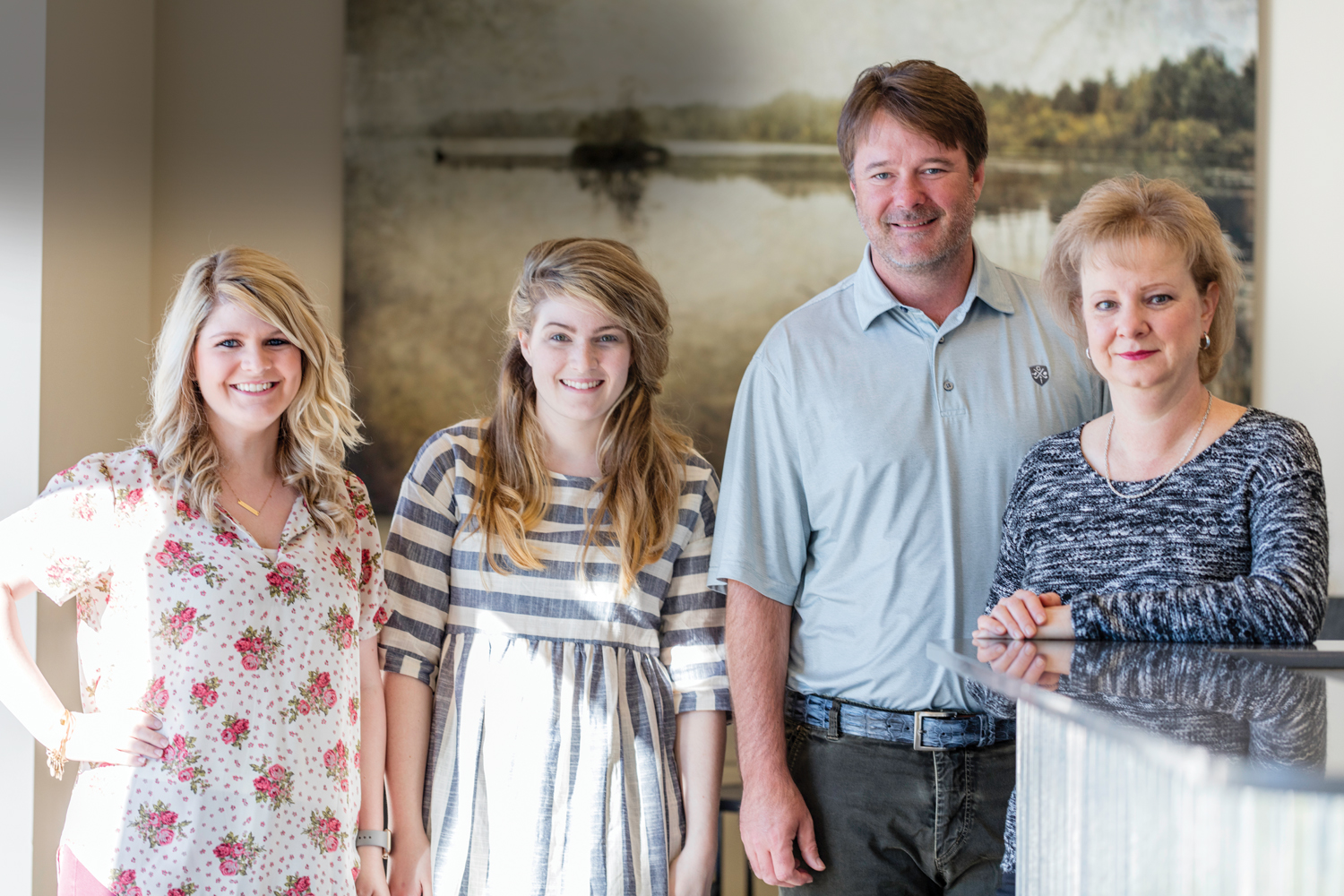 From Left: Megan Fitzpatrick, Lauren Mahan (showroom consultants); Lee Herritt, president; Dawn Calvert, showroom manager
First Impression: Expect to be greeted by friendly faces and people who are eager to assist. Customers will also find that they can interact with the large selection of products we have on display.
Surprising Fact: Our Birmingham location is the only Kallista Platinum showroom and Kohler Premier showroom in Alabama. We were the first Kohler Premier showroom in the country, and we are the largest independently-owned plumbing-supply distributor in Alabama.
What is the most interesting product or service that you offer? It depends on what the customer is looking for. If they're wanting a new toilet, we have a working Kohler Numi in the showroom. If they are looking for a statement in the master shower, the Kohler DTV is perfect and comes with a ton of options. We have multiple brands of working tubs on display that will please even the pickiest shopper. For the kitchen, the Waterstone Waterwheel faucet is sure to be a conversation piece. It's an exquisitely designed pull-down faucet with a nautical flair.
What is the "Aging in Place" suite? This is a vignette featuring products geared towards the aging population. The Kohler Elevance Rising Wall tub is one of the top products we offer, along with grab bars and comfort-height toilets.
Do you offer design assistance? We have knowledgeable consultants that work with design professionals and homeowners. As new products become available, we regularly change out displays to highlight the latest offerings. Our vendors keep us up to date on all the state-of-the art advances to ensure that we are able to offer them to our clients as soon as possible.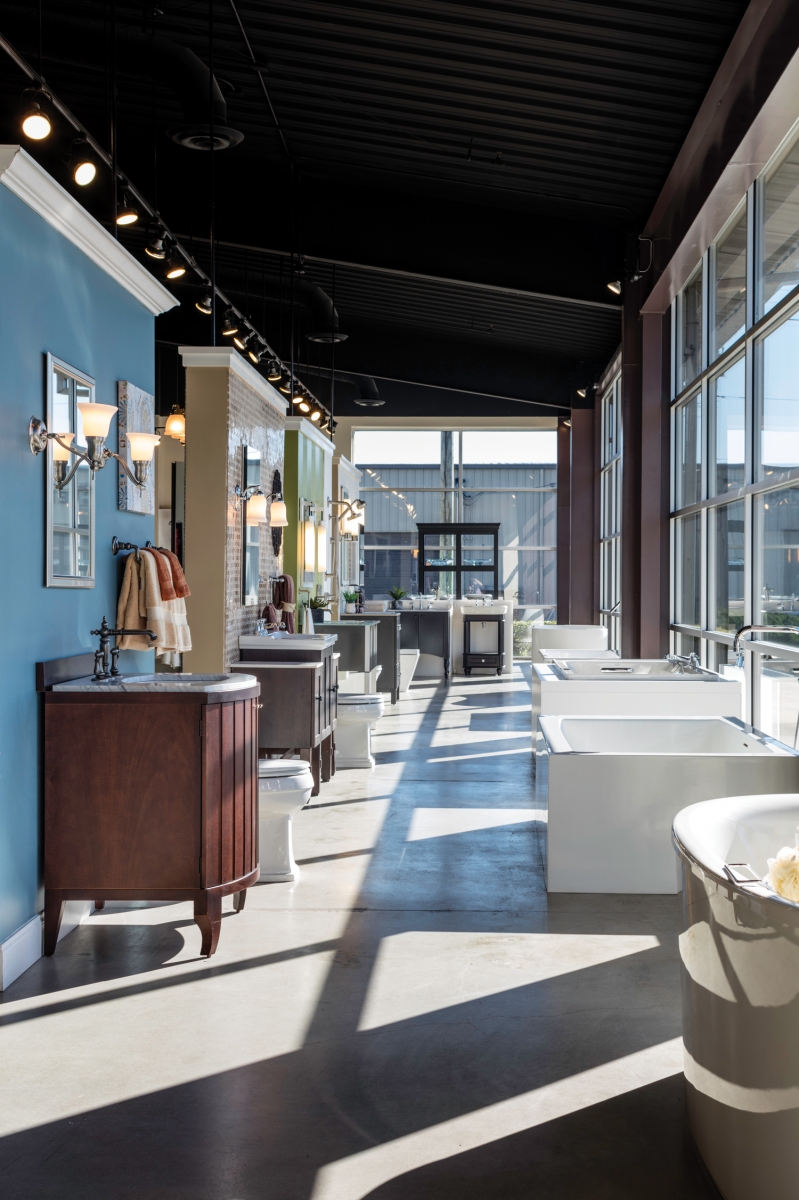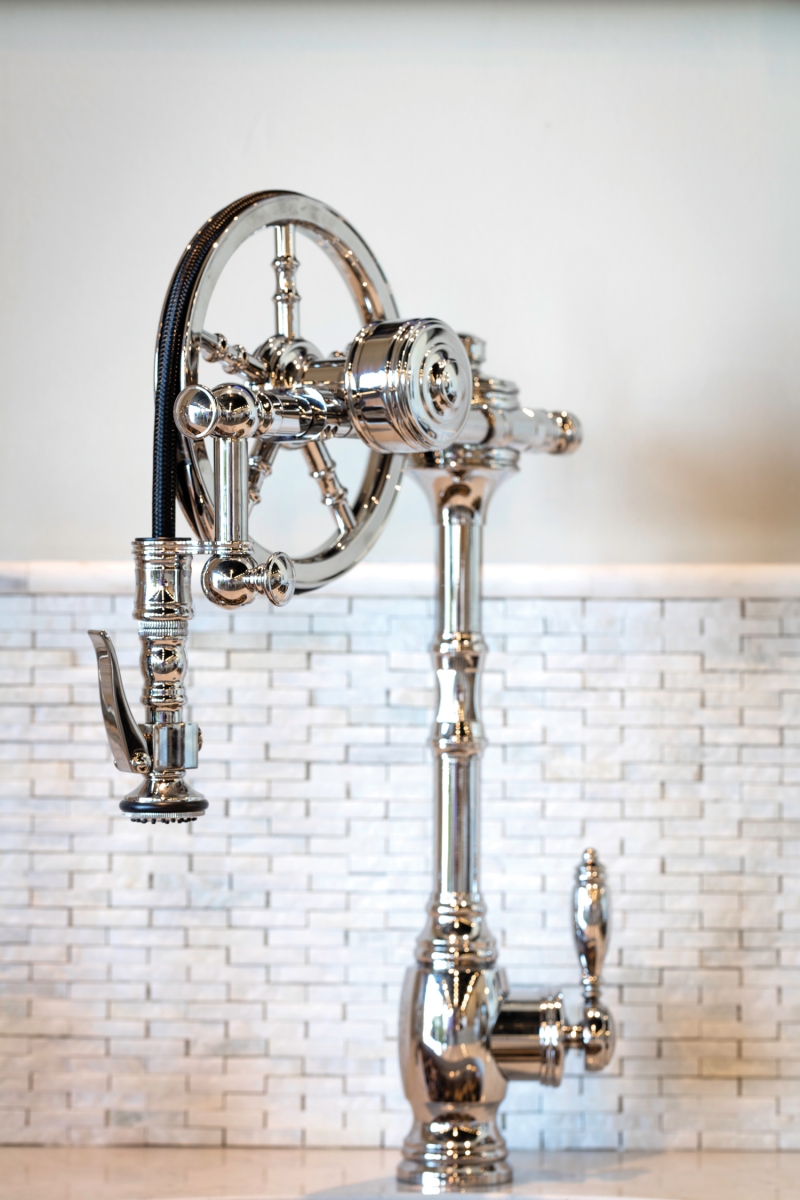 Design Trends
1. Whites and grays remain fresh for kitchens and baths.
2. Unlacquered brass and polished nickel are the most popular faucet finishes right now.
3. Wet rooms are popular for bathrooms. The tub is often placed inside a large shower room.
4. Farm sinks in cast iron, fireclay, or stainless continue to be very popular in the kitchen.
5. More customers are choosing bridge faucets for the kitchen as opposed to pull-down faucets, and they are pairing them with hot-water dispensers and water-filtration systems.
High-Tech Trends 
Kohler DTV: This digital showering system allows customization with multiple showerheads, sound, chromatherapy rainhead, and steam.
Electric Mirror Vive Smart Mirror: This touch-controlled mirror has beautiful, sharp LED lighting and Bluetooth capabilities.
Kohler Numi Toilet: Advances include an integrated bidet seat that automatically closes and opens, Bluetooth capabilities, and preset options to clean itself at your convenience.
Touch and Hands-free Faucets: These are huge right now. They allow the user to turn the water on at the desired volume and temperature by touching controls or by motion.
Bain Ultra Air Tubs: These tubs are  more hygienic than whirlpools because water is not being recirculated, and they have a heated backrest and Geysair system to keep the user warmer longer.
Contact
V&W Gallerie // 3320 2nd Avenue South, Birmingham, AL 35222 // 205.324.9521
---
Photography by Art Meripol