Birmingham Home & Garden
Inspiration Home 2021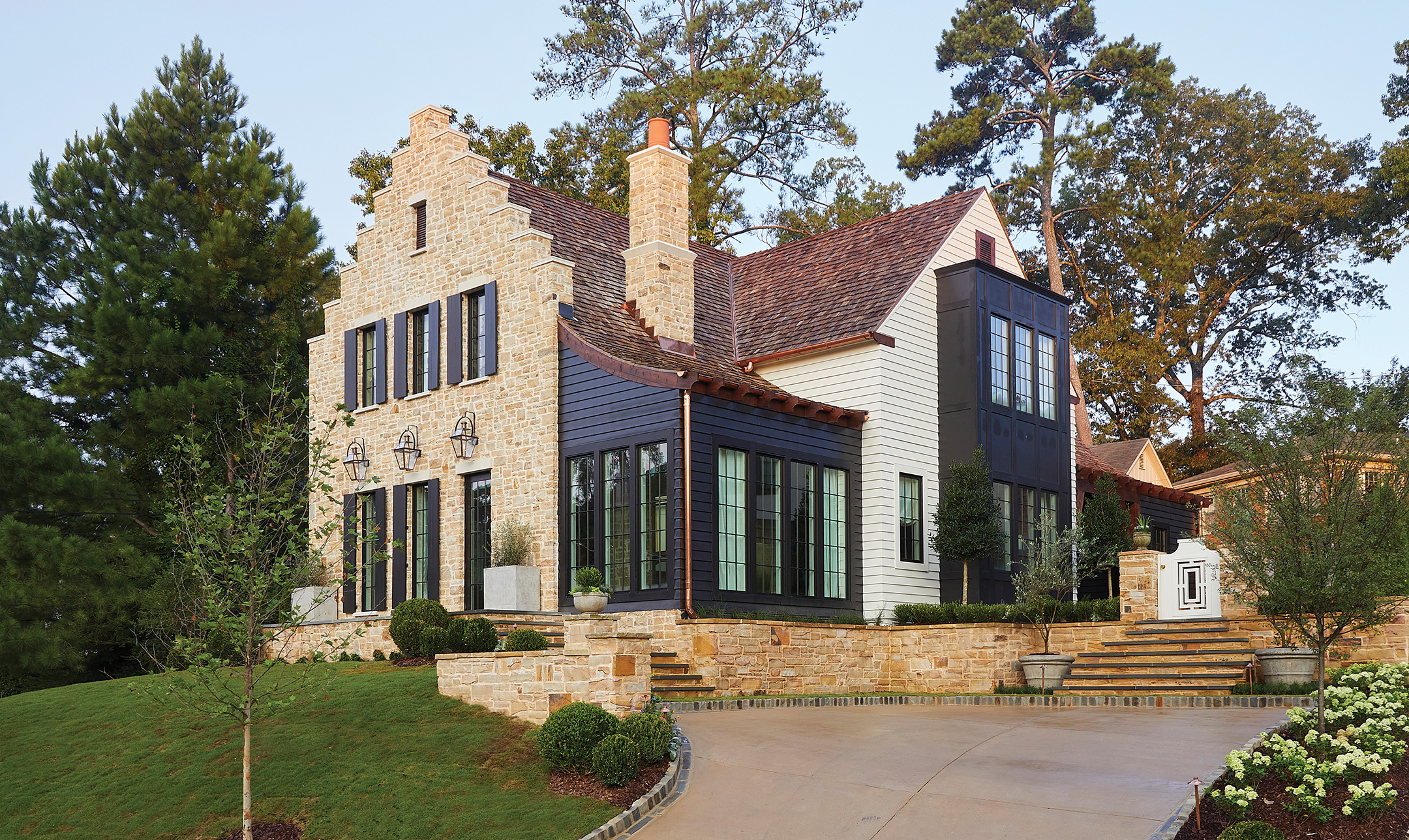 306 La Prado Circle Homewood, AL 35209
OPEN TO THE PUBLIC FOR TOURS
October 28 – November 21, 2021
10 a.m. – 5 p.m. Thursday – Saturday
1 p.m. – 5 p.m. Sunday
We've selected Birmingham's top vendors and talented designers to bring innovative and exciting style to our 20th anniversary Inspiration Home in the Hollywood neighborhood. You'll find fresh, stylish ideas from longtime Birmingham favorites, as well as newcomers to the design scene.
Location
One of the first Over the Mountain developments, the historic district of Hollywood was built by developer Clyde Nelson on the charms and dreams of Hollywood, California. Street names are pure L.A.: Bonita, La Prado, Poinciana, and, of course, Hollywood Boulevard. Architect George P. Turner designed many of the homes in the Spanish Colonial Revival architecture, which had become fashionably linked with the glamour of Hollywood, California in the early days of the motion picture industry there. Turner also nodded to the English Tudor style which was already widespread in Birmingham and Over the Mountain. In 2002, The Hollywood Historic District was registered with the National Register of Historic Places. With homes that have only becomes more charming with age, and new homes that honor the community's history, Hollywood remains one of Birmingham's favorite communities.
Meet the Team Behind the Home
Designer + Builder: River Brook Design & Construction
Owners Kevin and Leigh Misso launched River Brook Design & Construction as a husband and wife team in 2017. In three short years, River Brook has expanded to include custom luxury new builds, renovations, and additions as well as residential and commercial design. The River Brook team of talented designers and experienced project managers are committed to working with each client to identify their unique needs and expectations while delivering a beautiful project that is on-time and in-budget. River Brook projects are seen throughout the Birmingham market including Homewood, Mountain Brook, Vestavia, and Lake Martin.
Charity Partner
Magic Moments
Magic Moments was founded in 1984 with the sole purpose of providing happiness to children throughout the state of Alabama who are diagnosed with chronic life-threatening illnesses. To date Magic Moments has provided close to 5,000 magic moments for children in all 67 counties of Alabama. Not only does Magic Moments provide children with non-medical opportunities such as a family trip to Disney World, meeting a celebrity of choice, or going on a shopping spree, they provide on-going events to enhance the relationships between their staff and families as well as relationships with other families.