If you've been in Birmingham longer than five minutes, it's clear that there are some things Magic City residents just know—like the fact that the burger at Chez Fonfon is often referred to as the best in Alabama or the proper intonation to use when mentioning The Club. This kind of information isn't exactly a trade secret, but it does help differentiate the insiders from the newcomers.
One such determining factor is where those insiders go for quality furniture and home décor. Just a hop, skip, and jump away from that famed burger is Birmingham Wholesale Furniture. Founded in 1951 by the McLeod and Adams families, the shop began as a true trade secret, a wholesale operation only open to interior designers. The secret quickly got around, however, and brothers Tommy and David McLeod soon opened their doors to a waiting public. When they retired in 2008, Robert Ajam took the reigns, all the while maintaining the family's legacy of customer service and inimitable selection.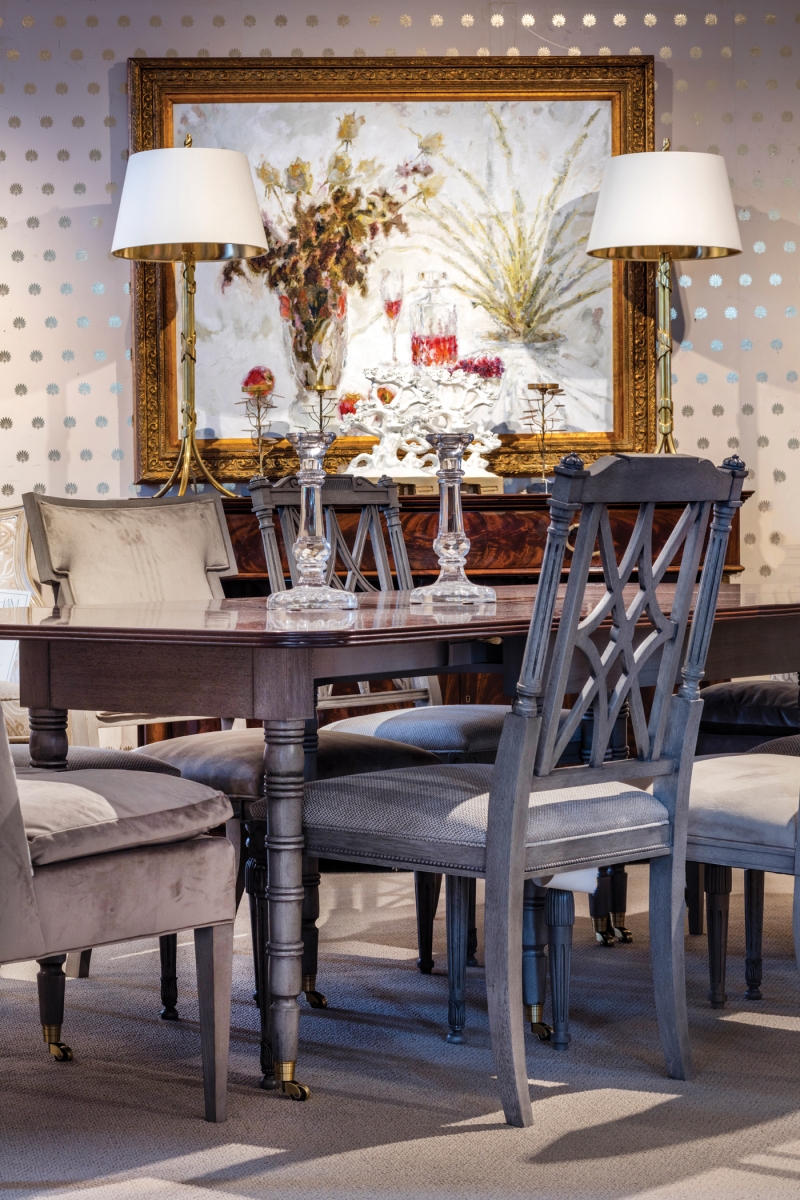 After years of being the go-to place for filling Birmingham homes with traditional Southern furniture, another secret has emerged and lies in wait on every floor of the 65, 000-square-foot showroom: Birmingham Wholesale now carries more than just those classic pieces. Turn any corner of the city-block-sized store and view meticulously styled vignettes displaying the possibilities of urban-chic acrylic and metal tables, loft-style pewter canopy beds, or the simplicity of an all-wood Stickley set. A word of caution, however: Don't try to take on the showroom alone. You may find yourself victim to whiplash due to the sheer number of pieces that will catch your eye. Instead, grab a yardstick from one of the planters throughout the floor for measurements and allow one of the knowledgable sales and design associates to pinpoint the products that fit your style.
Birmingham Wholesale Furniture is no secret to manufacturers, either. Through close partnerships with brands like Hancock & Moore, Sherrill Furniture, Henredon, and Theodore Alexander, the showroom offers customization of almost every piece on the floor and can design a sofa or chair in over 1000 fabrics.
While trends have come and gone throughout the shop's tenure, some things remain the same: Customer service is a priority, and an ever-evolving selection guarantees that this is the place where insiders of all tastes—from suburban moms to downtown loft dwellers—will find just what they're looking for.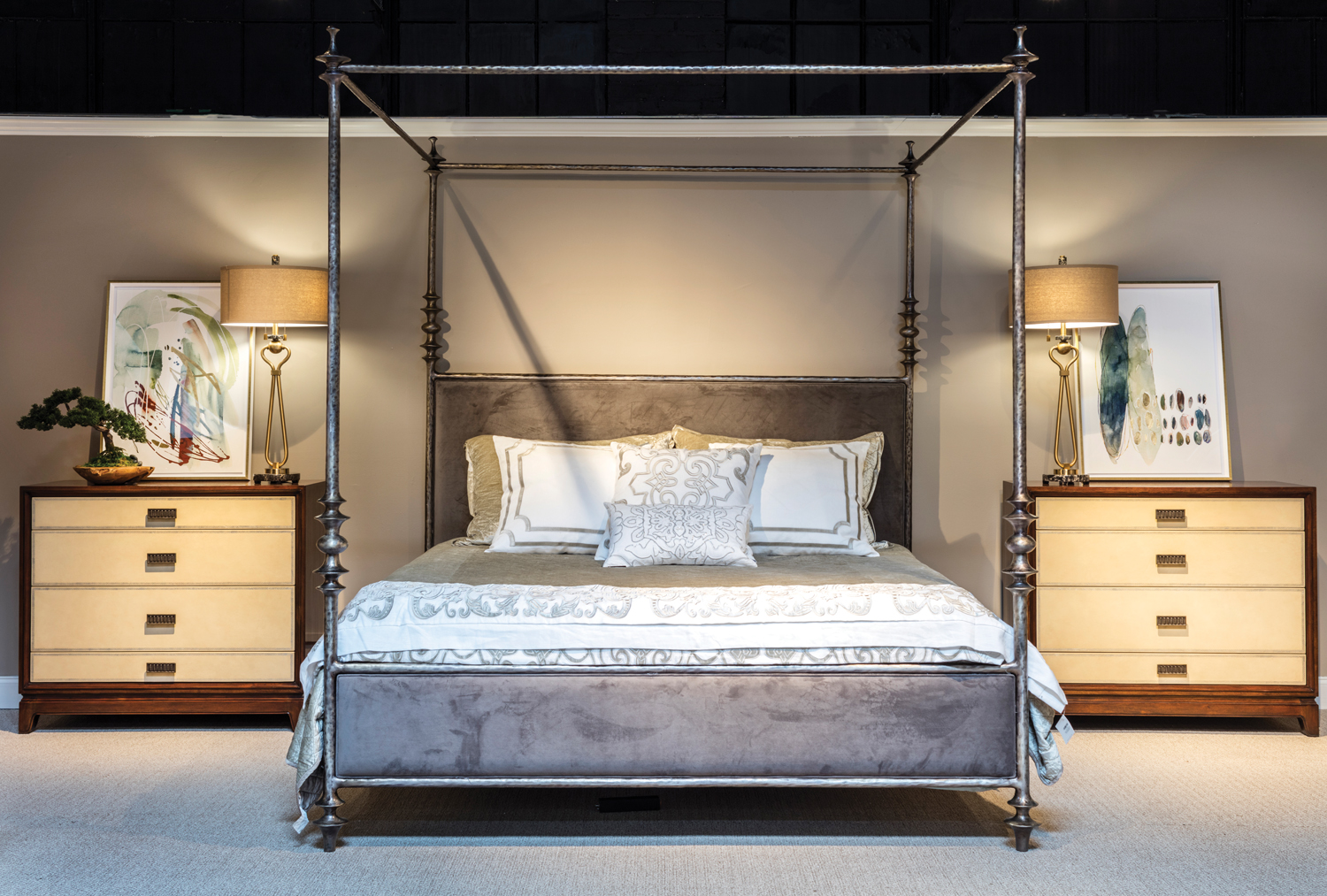 Design Trends
Clean lines and crisp fabrics dominate the scene.
Color is IN! Dashes here and there are giving way to full-color rooms.
Sectional sofas are making a comeback. People love the versatility they offer.
Acrylic accent pieces bring modern flair to any space.
Motion furniture is back. With today's styles, however, it's almost impossible to recognize that the new motion recliners and couches move until sitting down and pressing one of the expertly hidden control panels.
---
Photography by Art Meripol