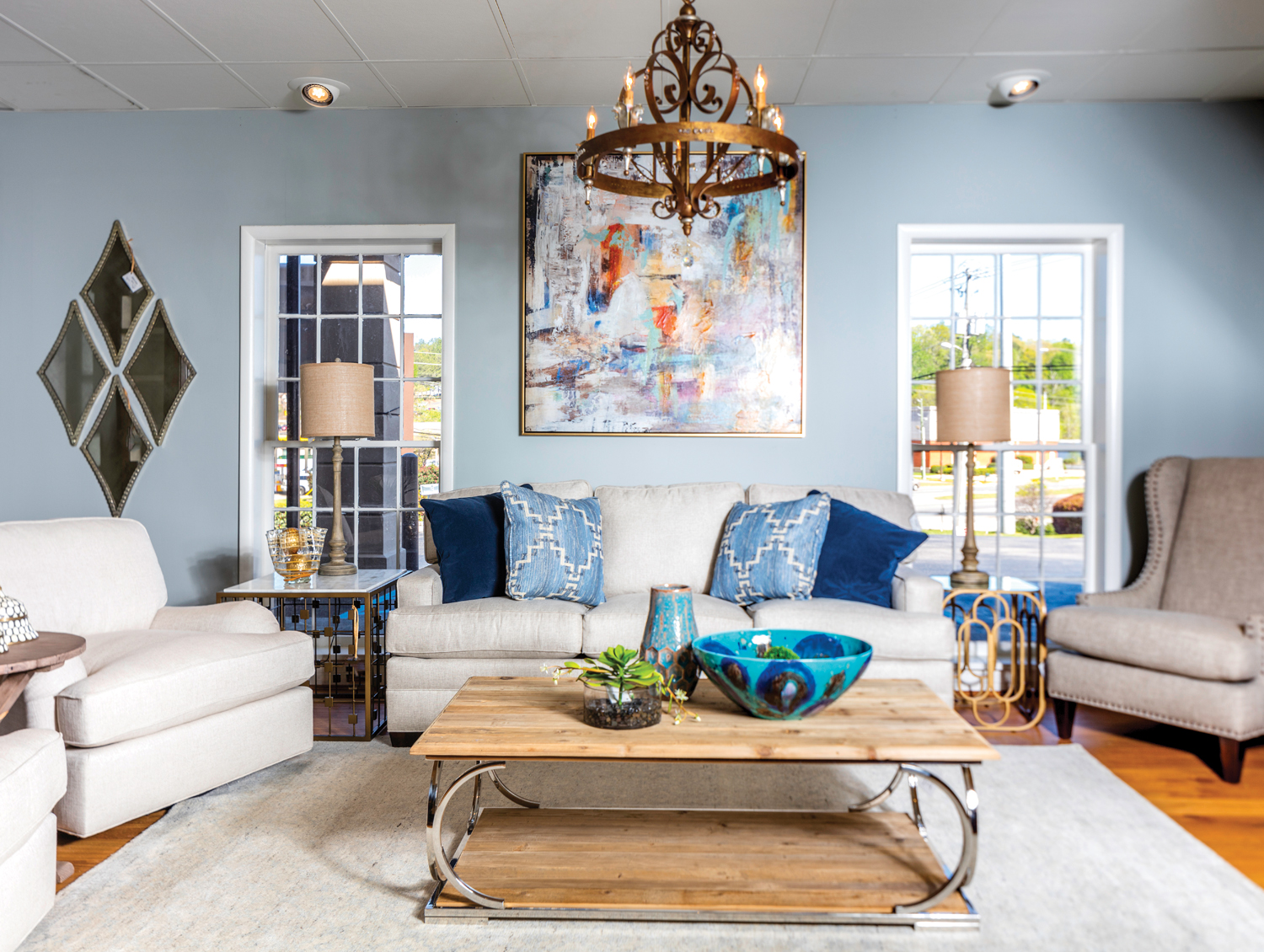 Customers First: We are always eager to please the boss—which, in our case, is the customer. We value our customers from the moment they look at our website or Instagram page or walk in the front door of a store. Listening to what each customer wants is our priority.
How are the four stores different? Alike? Our stores all carry different but coordinating inventory. The large selection in our two carpet stores offers the top brand carpets, rugs, wood, and other finishes, including the most unique stones, tiles, and porcelains—even custom blinds. Our Vestavia Hills store also includes a sampling of flooring, plus top selections of mid- and upper-end furniture. Our Pelham location offers high-end furniture, as well as antique-inspired pieces. The designers at all locations have the talent and ability to assist with furniture placement, drapery design, and much more.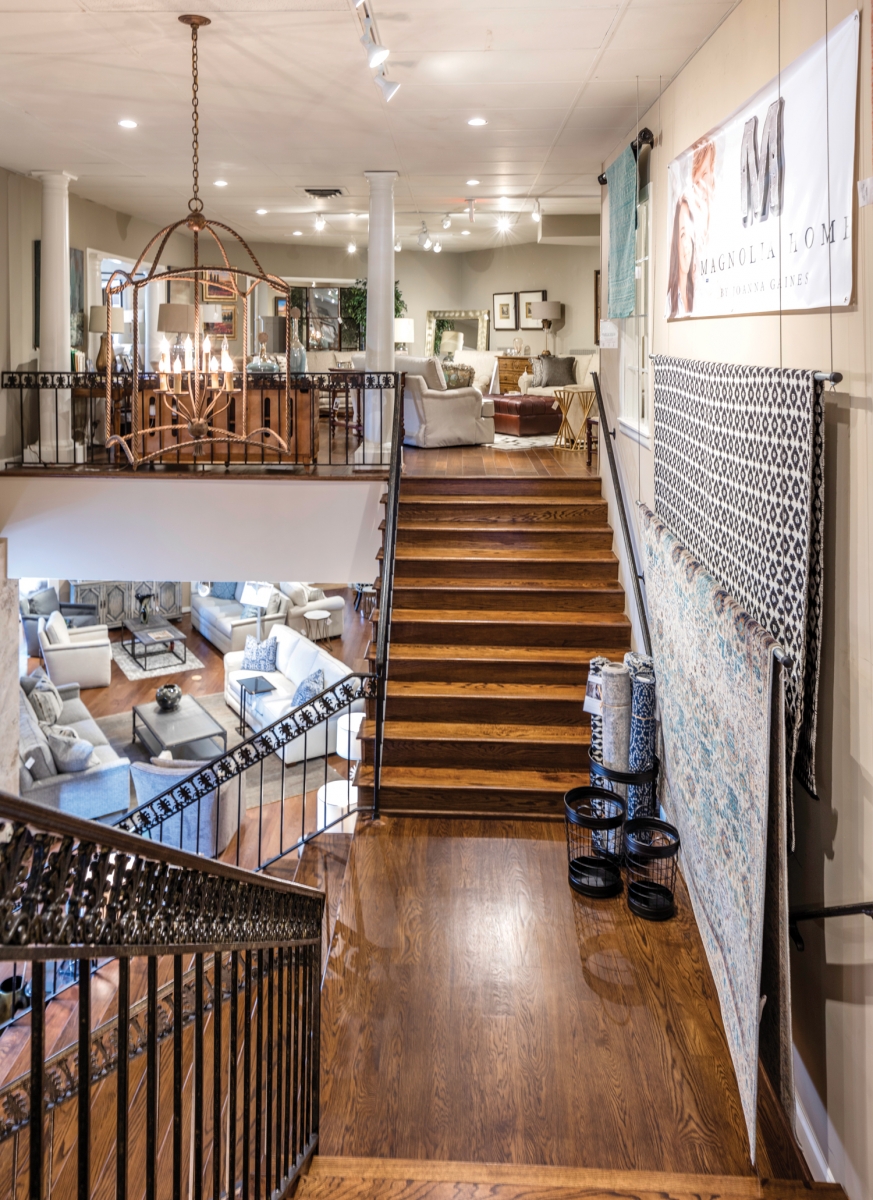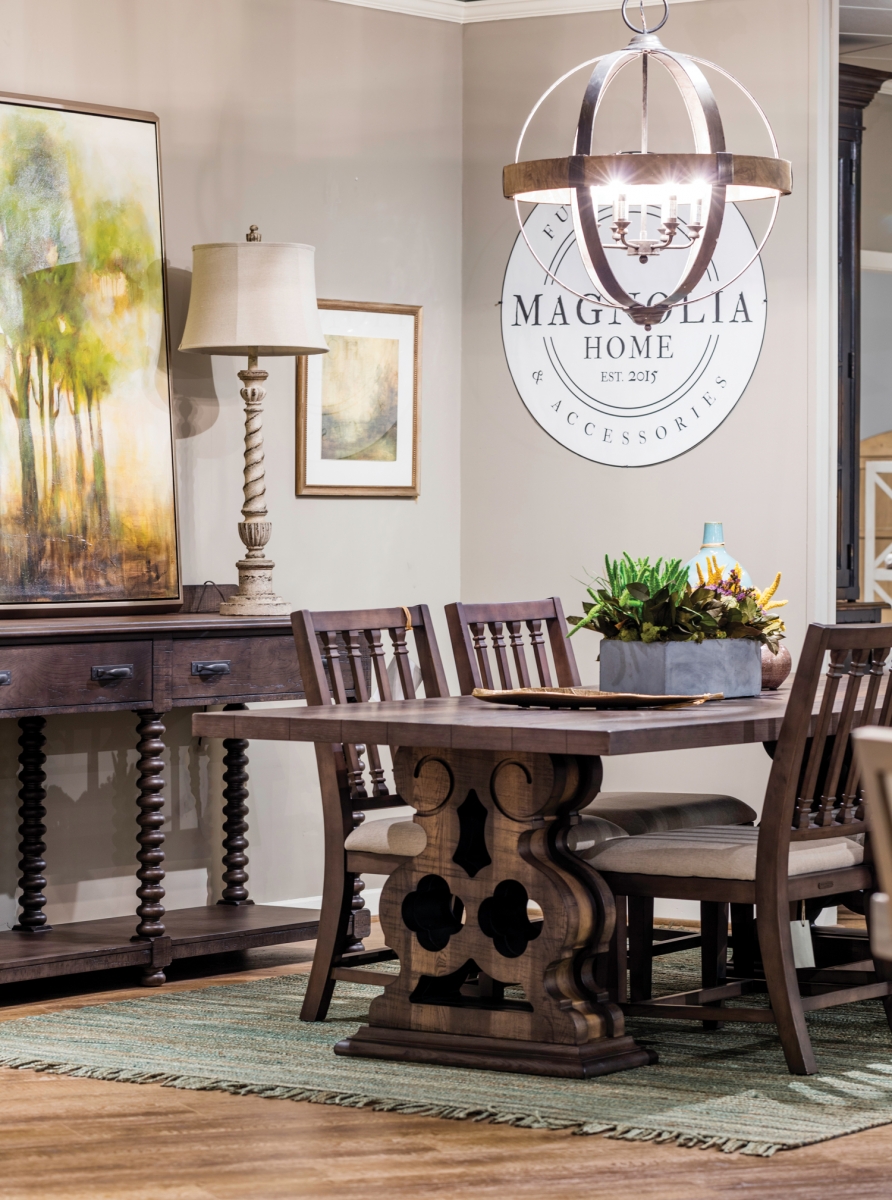 In Stock: Many of the top brands we carry are names associated with quality and high-end fashion, but we also carry family-friendly products for the ever-changing lifestyles of today. We make sure to stock products that our customers can find without traveling out of state. Century, Habersham, and Magnolia Home are just three of our many trusted brands.
Design trends for 2017 and beyond? What we see right now is color, color, color! Navy is the new black, as deep blues anchor the bright, rich accent colors that people want to have on display. Green is also gaining popularity, thanks to Pantone's Color of the Year. Look for everything from deep greens to yellow-greens and patterns. Many of these will be expertly crafted into cheerful palettes with luxurious textures. Wallpaper is available in bold textures and a variety of colors.
Contact
Issis & Sons (four locations) • 205.981.2311 issisandsons.com
---
Photography by Art Meripol