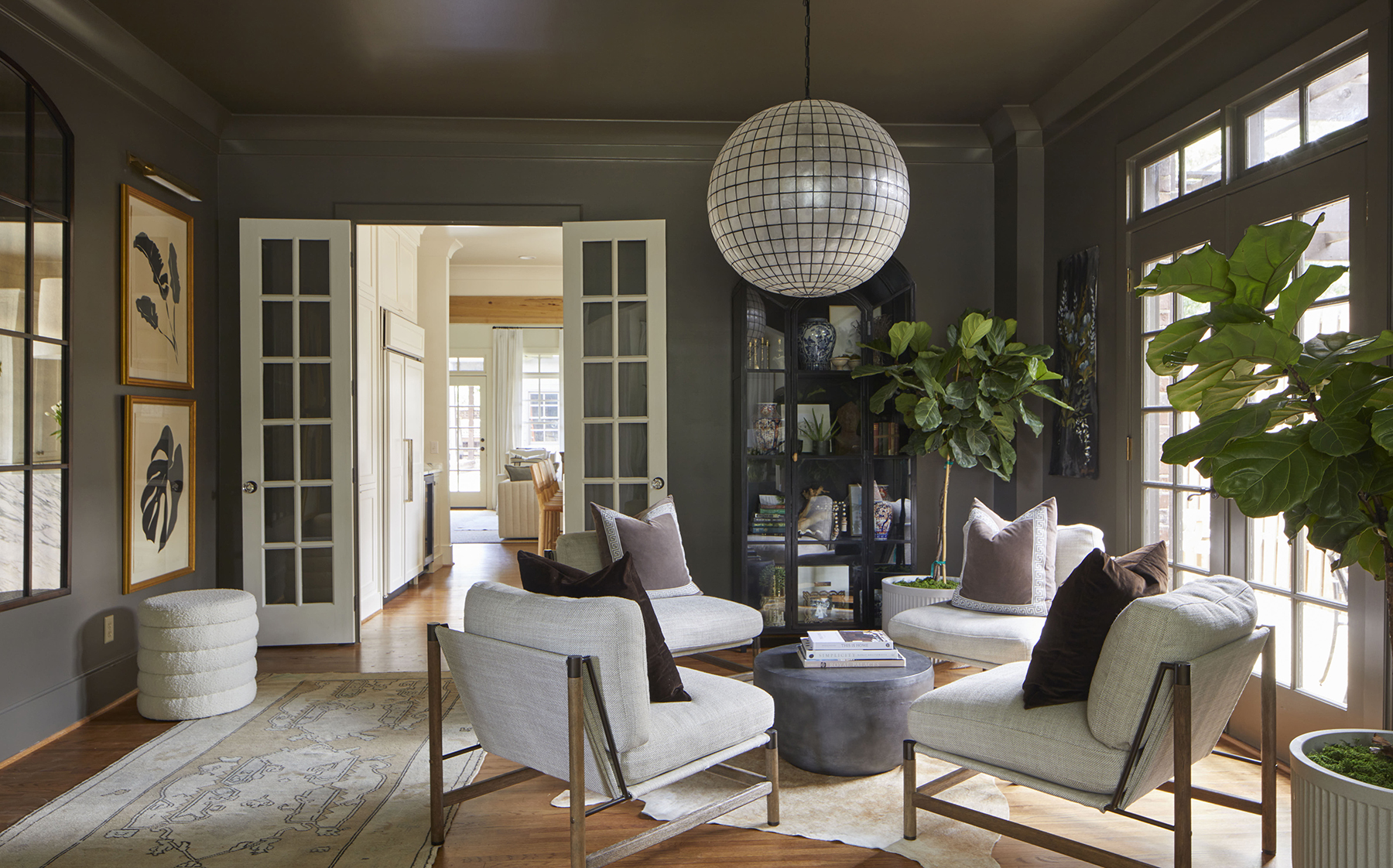 While it's ideal to buy a house that best suits your needs and lifestyle, that is not always the case. However, a home that doesn't have every desired amenity doesn't have to be a deal breaker. You simply must decide if you are willing to make those changes to achieve your vision. Such was the dilemma confronting these young homeowners, who realized that their new address required some extra finessing before it would earn their full stamp of approval.
Although the Edgewood house had undergone previous renovations, its demeanor was a bit too confining for a growing family. Moreover, with three kids in tow, the new owners wanted free-flowing spaces and easy maintenance that didn't quite match up with the home's existing layout. One thing led to another until finally, they resigned themselves to take on an ambitious home overhaul.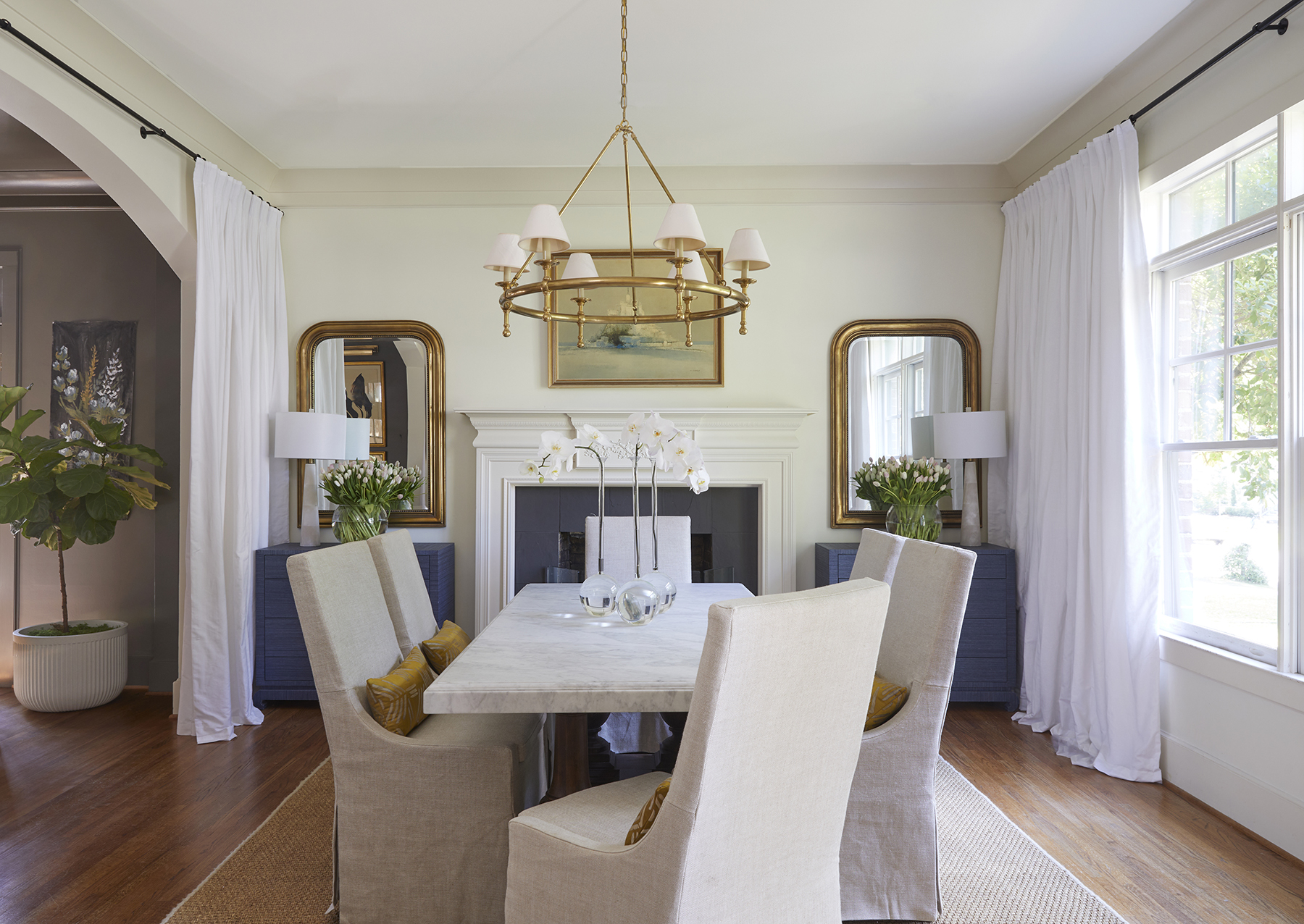 Birmingham interior designer Caylee Stefanek of Logos Interiors put her expertise to work. "These clients initially approached me to create a better, more open connection between their kitchen and adjacent family room," Caylee says. "From a general, overall assessment, the house seemed fine as it was, but I felt that it wasn't living up to its full potential, especially in the kitchen." Once she sketched plans and interior elevations that proposed a reconfiguring of the space, the designer and homeowners began the project—something that extended beyond the kitchen makeover.
Along with creating the necessary drawings, Caylee oversaw everything from picking furnishings and artwork to arranging accessories and decorating rooms. "In an attempt to reduce both costs and clutter, I edited during each phase to make sure the final mix of materials, fixtures, and embellishments felt balanced enough, edgy enough, and above all, livable," she says. Anything that didn't hold a certain sentimentality for the family was left out. "The couple already had so many beautiful pieces to incorporate, so we had to get creative with where to place everything," says Caylee. "We even hung objects like gilt mirrors and small engravings directly on curtains and millwork."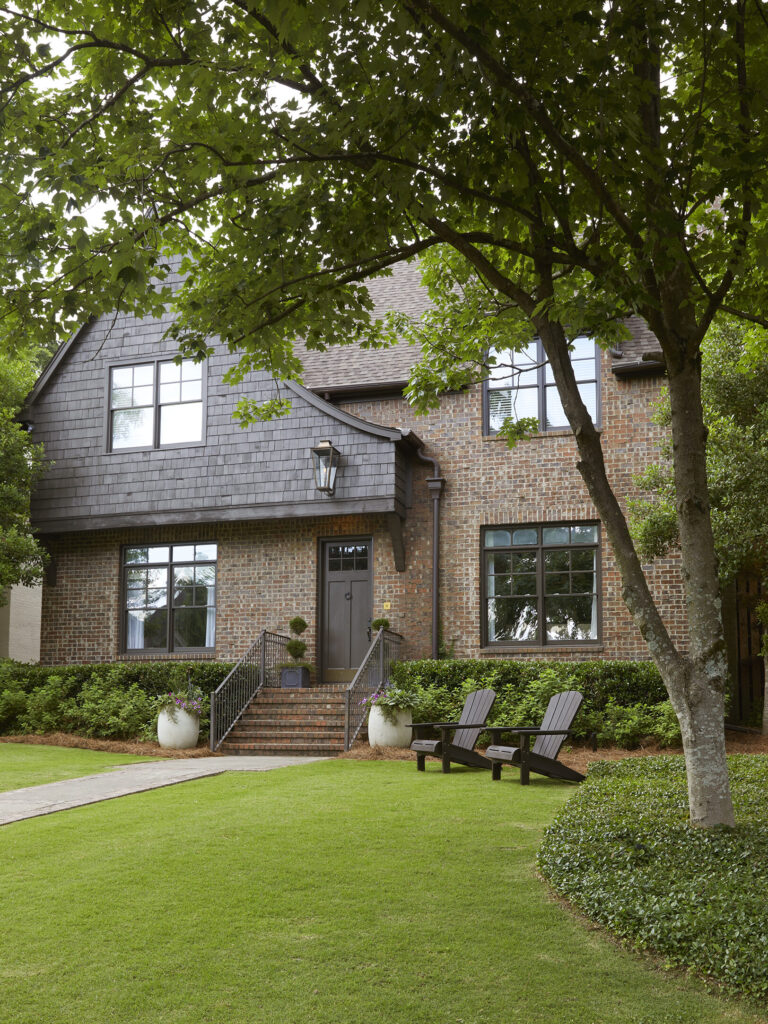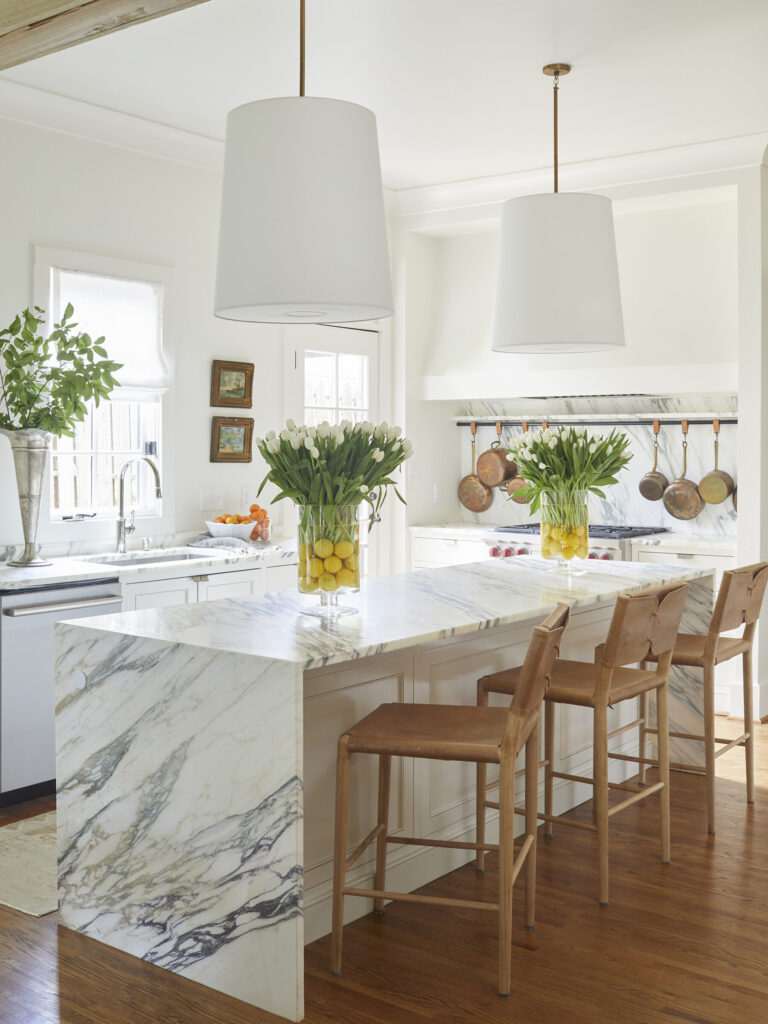 Along the way, the designer made a conscious effort to keep things simple. In the master suite, she created a streamlined vanity and bath area for the couple, which includes a spa-like soaking tub. Prudent selections of textures and fabrics also played a crucial role in the renovations. "Because my mom is a seamstress, finding beautiful linens and reupholstering certain furniture pieces are always at the forefront of my mind—even though it's one of the last things I finalize on a project," says Caylee. The satin S. Harris lumbar pillow fabric, along with the Colefax & Fowler damask found in the master bedroom, are two of the designer's favorite textiles in the home.
"My goal was to create interiors for this home that reflect the clients — welcoming but also stylish and clever! Each room contains comfortable places to sit and connect with family and friends, as well as a bevy of conversation pieces without any clutter."

Caylee Stefanek, Interior Designer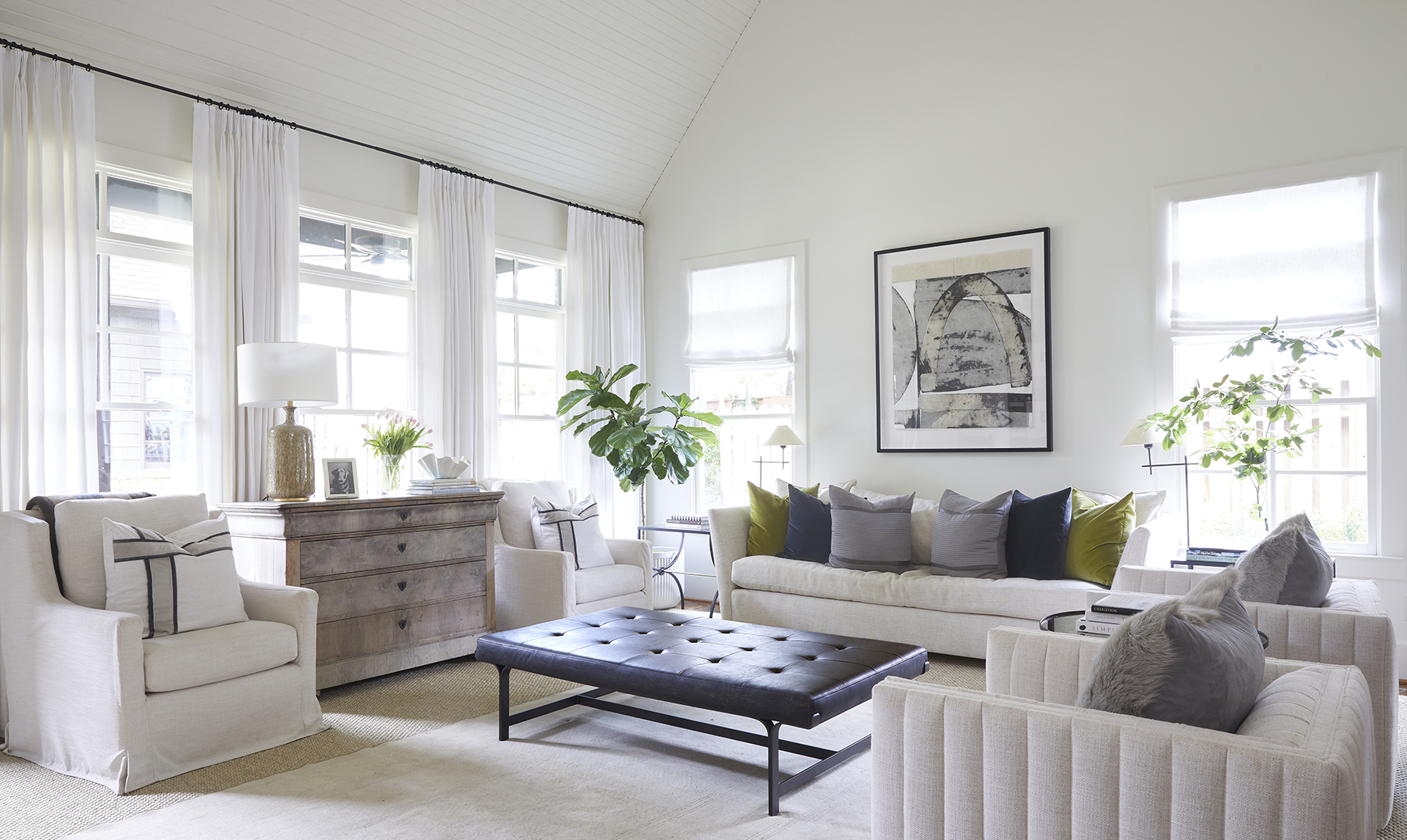 Because Caylee's design process involved a comprehensive layering of elements to bring about a polished outcome, the house now feels tailor-made for the homeowners. "Best of all, I got to know these clients so well through treasure-hunting with them," says Caylee. "Towards the end of this makeover, I instinctively knew what 'holes' remained that needed to be addressed to make this home perfectly reflect the family."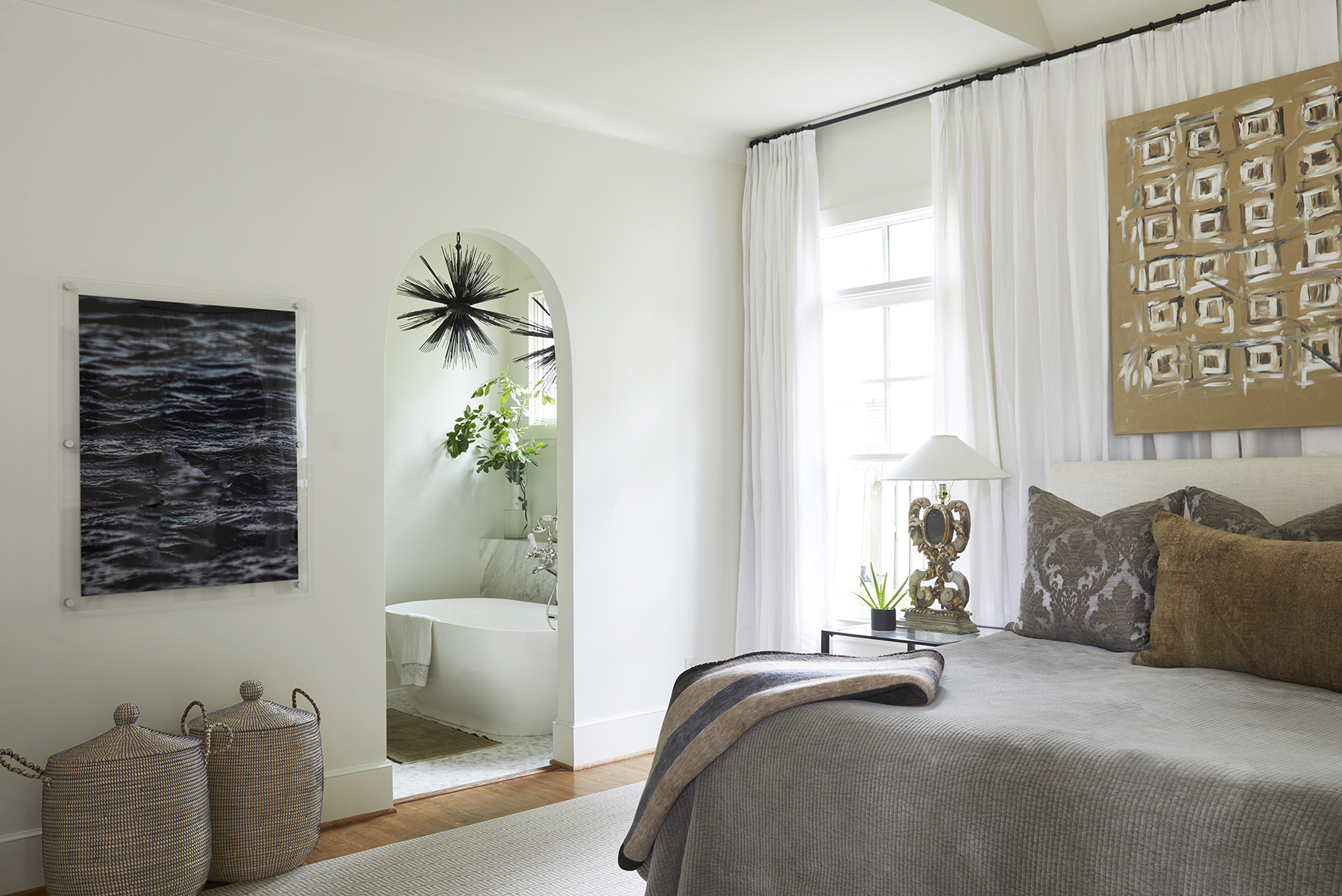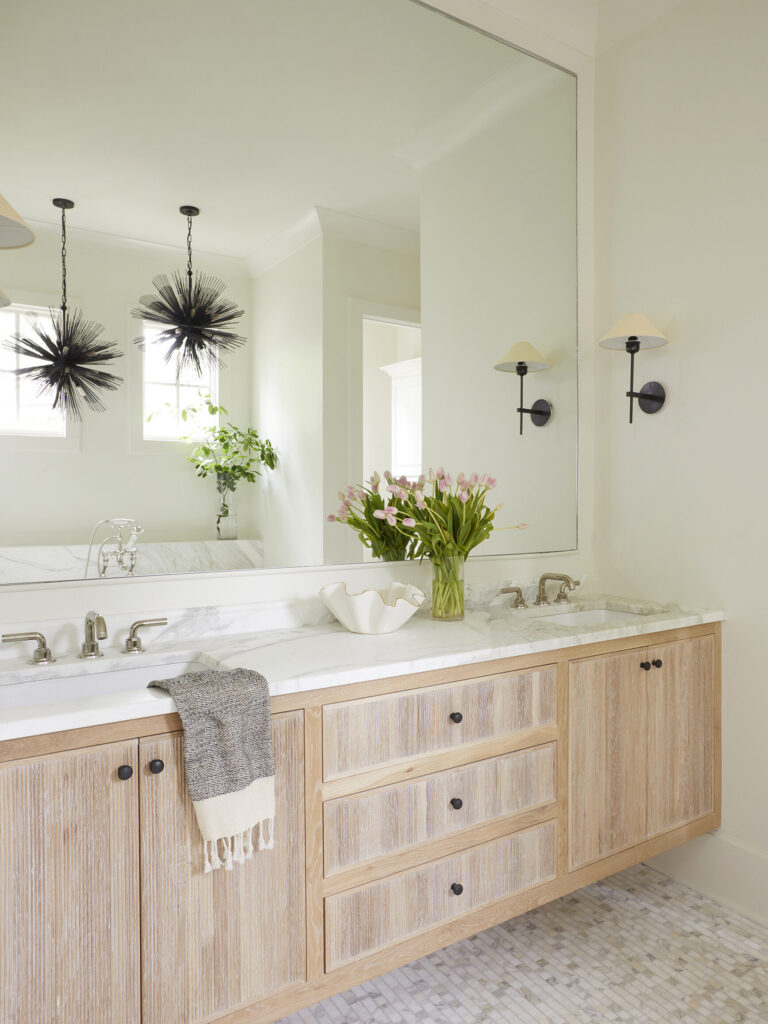 RESOURCES:
Designer: Caylee Stefanek, Logos Interiors Contractor: Drew Ogle, Ogle Construction Light fixtures: Mayer Lighting Plumbing fixtures: Fixtures and Finishes Marble countertops: Triton Stone of Birmingham Artwork in family room and botanicals in the sitting room: Design Supply