Adam Evans found his culinary calling early. He spent much of his childhood gardening with his grandfather and cooking their harvest with his grandmother and mother. In college, Adam worked summers as a line cook at The Grand Hotel in Fairhope, Alabama. And even though he graduated with a degree in psychology from Auburn University, he decided to return to his earliest passion—food. Along his path, Adam found well-regarded mentors while working various positions in New Orleans, New York City, and Los Angeles. In 2012, he garnered national recognition from Esquire and Bon Appétit magazines while serving as executive chef for The Optimist in Atlanta.
Chef Adam Evans and wife Suzanne Humphries Evans of Automatic Seafood & Oysters
Eventually, Adam and his wife moved to Birmingham with the goal of starting their own restaurant. Opened in 2019, Automatic Seafood & Oysters features simple, high- quality seafood dishes, primarily sourced from the Gulf. With its lively, inviting atmosphere and a menu full of bold flavor, the establishment has already become a favorite destination for locals and visitors.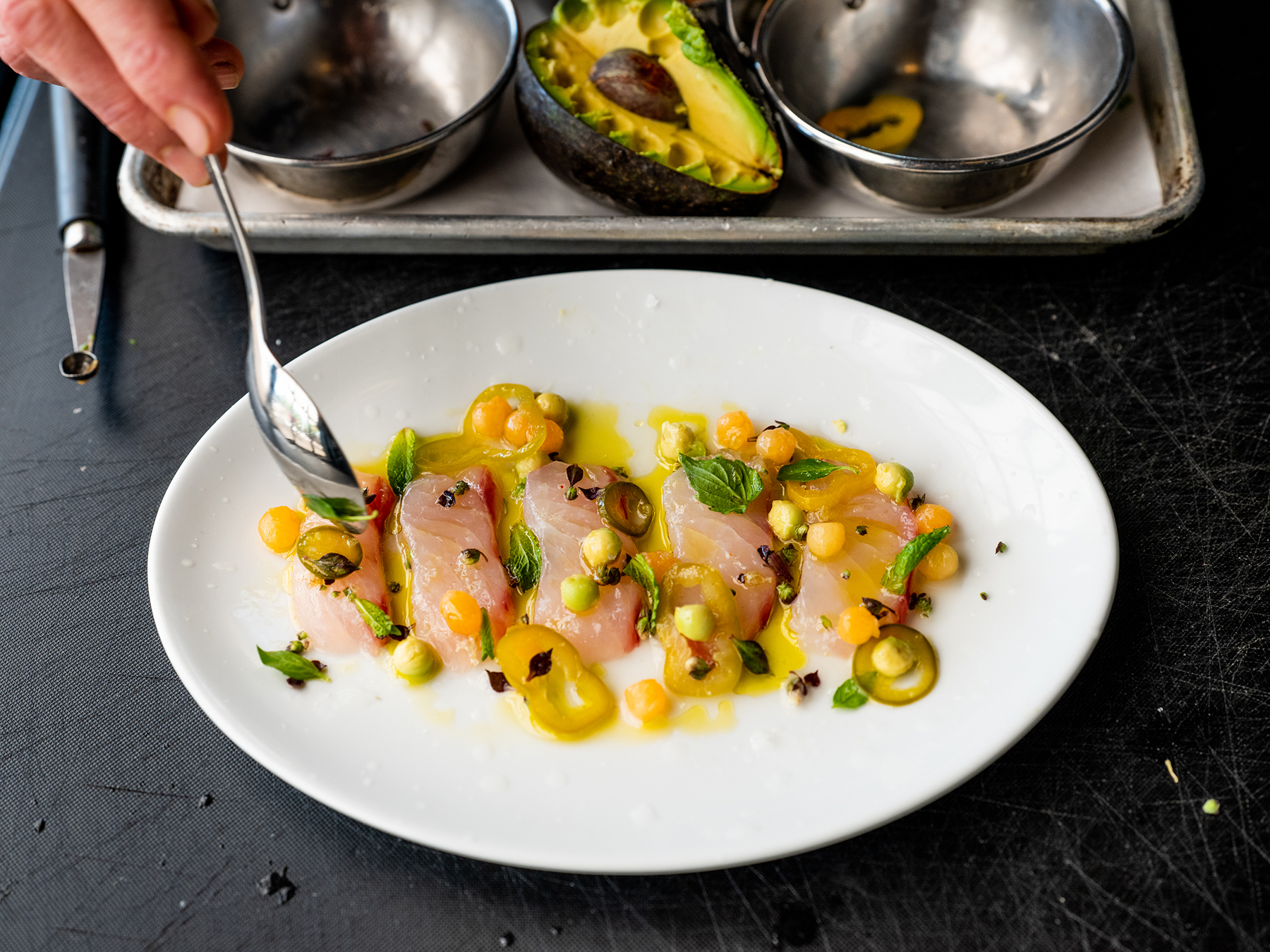 The James Beard Awards were established in 1990 by the James Beard Foundation to "recognize culinary professionals for excellence and achievement in their fields." The program "furthers the foundation's mission to celebrate, nurture and honor chefs and other leaders making America's food culture more delicious, diverse, and sustainable for everyone."
Contact: 2824 5th Avenue South, automaticseafood.com, 205.580.1600. Reservations recommended.