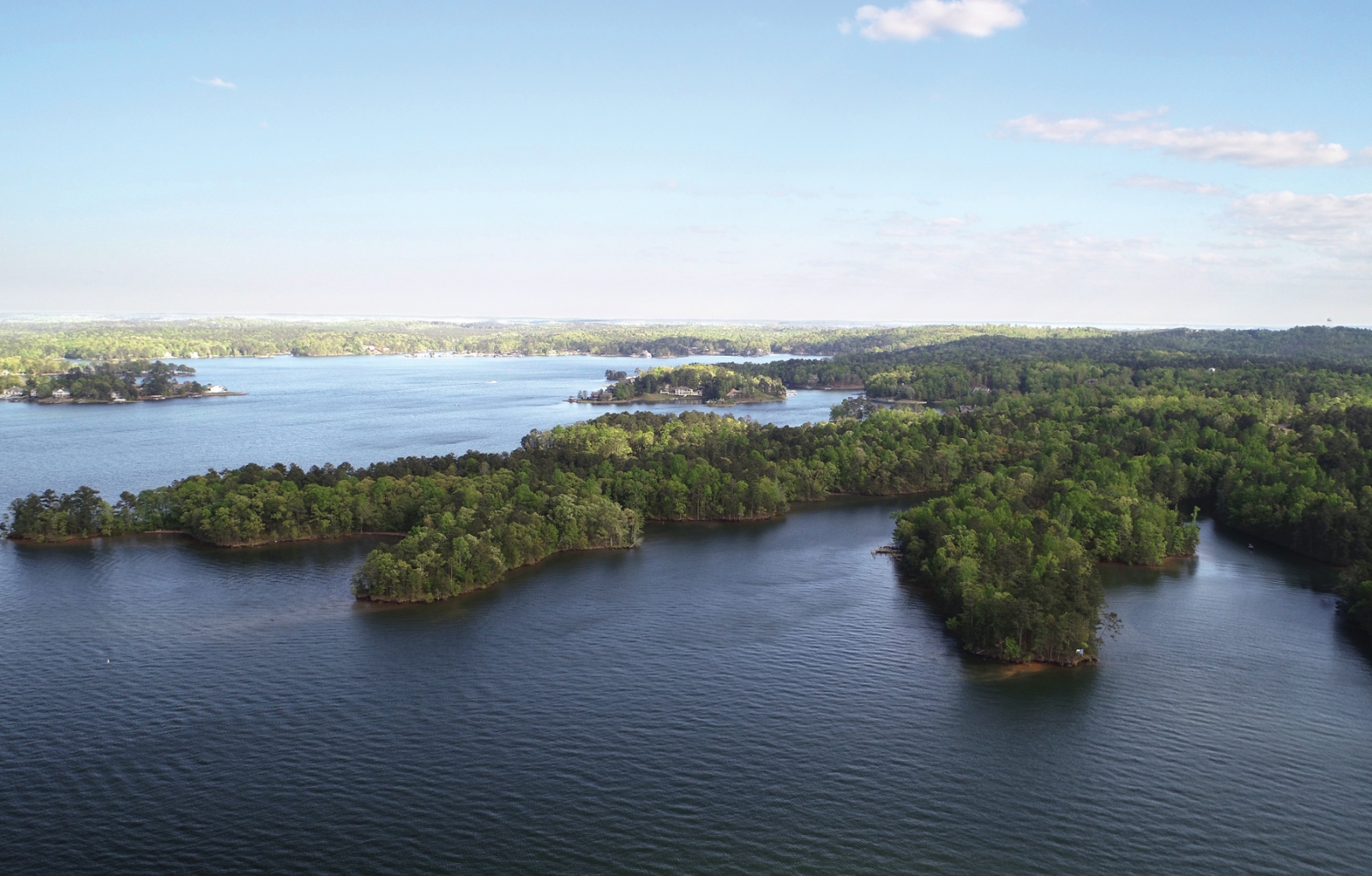 Homes in the community consist of a collection of authentic details and natural materials designed to create timeless structures for generations to come. Informed by older, retreat-style homes, Kennebec houses are horizontal and spread out over the lot—often in a series of connected structures to look as if they may have been added to over time. This lower, linear design feels more connected to the land with great access to the water.
A new community on the shores of Lake Martin promises the ideal lake lifestyle with a collection of family homes inspired by classic waterfront retreats. Leading the effort is architect Louis Nequette. We sat down with him to find out more.
What makes Kennebec different than other developments on Lake Martin?
Louis: It's really not different. It's a return to classic lake and waterfront development and design. Rather than starting our process by drawing plans, we began by discussing what we believed to be the ideal lake lifestyle. It was during these sessions that we were inspired by places in the Adirondacks, the North Carolina mountains, and even Nantucket and Seaside along the coastal shore. These are places where families have retreated for generations. Each one not only has a defined lifestyle or pulse, but also a defined sense of home and architecture.
So, are you copying something from one of those places and bringing it to Lake Martin?
Louis: Absolutely not. Once we landed on this idea of lifestyle, we focused on Lake Martin itself. We found that the oldest structures on the lake are nestled into the landscape under old-growth trees. They are often at the end of a meandering, narrow, and sometimes dirt road, and they recede into the landscape when viewed from the lake. Many of the homes were built and added onto over time as the family's needs evolved. These insights intrigued us because these properties are still cherished and used by families, but newer developments on the lake don't always reflect these older traditions. Trying to align this older convention with what people want today presented us with a fun challenge.
How so? What did you do differently?
Louis: We have an exceptional piece of property. On the development side, the roads follow the ridges to minimize land disturbance and are intentionally narrow without curbs and gutters to keep the impact on the environment as low as possible. In our research, we noticed many of the older lakefront homes are clustered together at points along the road. In response to this, we have created these little gathering spots in places at Kennebec for residents to come together. Essentially, we are designing for the lake—and for this site in particular. We are not trying to transplant a suburban aesthetic to the lake.
What can I expect it to cost?
Louis: It's no more expensive than other projects on the lake of similar-sized homes. The lots are generous in size and start in the mid-$100, 000s. The difference will be in the architecture and how that's executed. Building costs can really be anything you want them to be according to the size of the home, the finishes, the details, and the many other selections, decisions, and changes that happen during the design-and-build process. We're not dictating some arbitrary price point each home has to hit. We just want the home to fit the vision we have for this community.
So, what is this vision, and how do you execute it?
Louis: Like many other communities on Lake Martin and elsewhere, we have a style guide that is provided to each lot buyer, but this document is intentionally loose to allow architects to interpret the Kennebec style in their own way. A style guide isn't all that uncommon, and architects—especially those that have been pre-approved for the project—are well-equipped to take our vision and craft places specific to their clients' needs and budgets. However, there are some important components that make up the Kennebec style, and we will hold each home to these standards as we review each set of plans.
Kennebec on Lake Martin offers 41 lots on the south side of the lake. For more information, visit kennebecal.com.