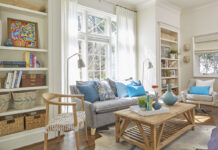 A backyard guest house offers college-age children close-to-home comforts with just enough privacy to maintain their newfound independence. Once kids become college age, they want—and need— a little privacy when...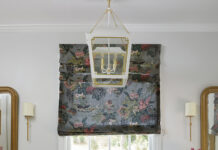 Luxurious appointments, high-tech innovation, classic looks, and fresh color and pattern. Check out these dreamy baths that have all this and more to inspire your own indulgent retreat.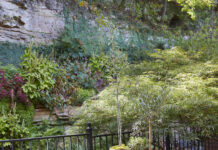 Allie Nielsen of Vine and Branch creates one-of-a-kind arrangements designed to enhance any home—no maintenance required!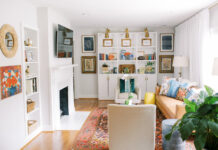 Decorator Ragan Wesson felt called to the world of interiors, and the world happily welcomed her. She shares the things she loves most about it, as well as a few of her favorite projects.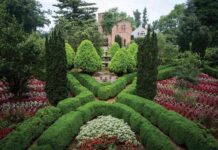 Filled with luxurious amenities and plenty of opportunity for relaxation or adventure, this idyllic north Georgia escape calls to mind storybook wonders.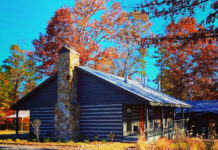 Andiamo Lodge in north Alabama welcomes guests to a refined, elegantly rustic retreat with great food, beautifully appointed interiors, and more than enough options for relaxing or adventure.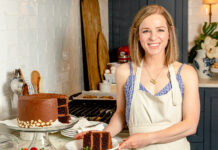 Molly Bolton started her blog, the nostalgic crumb, as a way to re-create childhood memories. Now, she's sharing her recipes and baking knowledge to encourage others to find their own sweet moments.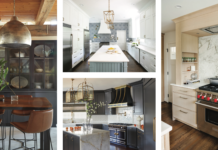 No matter what sort of gathering you host at your home, one thing is true: Everyone ends up congregating in the kitchen.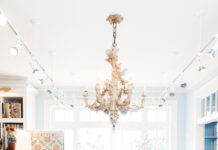 Hiltz-Lauber's venerable Homewood showroom just got even more fabulous thanks to an interior renovation that channels classic architectural designs.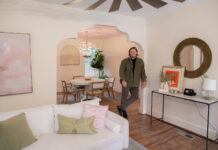 A group of young entrepreneurs made it their mission to create affordable houses and help revitalize Birmingham neighborhoods. Their passion, style, and all-around charisma caught the attention of A&E network, landing them a home-improvement show that put them—and our city—in the national spotlight. We spent a day with Paul Mielke and his team to check out two of their latest flips and find out what makes them tick.