The appeal and timeless pleasures of the beach endure. Who doesn't long to escape to the coast for a weekend, an extended vacation, or a lifetime? Along the Gulf Coast of Northwest Florida, a string of picturesque towns known collectively as 30A offers just such a retreat. With an emphasis on leisure, relaxation, and just plain fun, this area responds to a yearning for a less-complicated lifestyle and offers the perfect place to gather with family and friends.
In the new book 30A Living, a follow-up to 30A Style, writer Eleanor Lynn Nesmith and photographer Jean Allsopp take us on a return visit to the neighborhoods and homes along Scenic Highway 30A. Celebrating the reasons we are drawn to the water's edge, 30A Living will inspire anyone who dreams of having a house on the coast and will captivate those who simply love life along the beach.
Drawn to an abundance of sun and sand and the joys of life at the water's edge, Southerners have flocked to Florida beaches for generations. As Destin and Panama City Beach welcomed high-rise condominiums and unchecked development, 30A evolved slowly and deliberately with a different look and feel from the rest of the Gulf Coast. This area in South Walton flourished in its own distinctive way, starting decades ago with the historic summer settlements of Grayton and Seagrove.
Then came Seaside in 1981. Its "new town, old ways" approach to development proved to be incredibly popular and a huge economic success, changing the culture of the place forever and setting the stage for Rosemary Beach, WaterColor, and Alys Beach, as well as everything in between. If a village is a polite family of houses, 30A has grown into a big, happy, extended clan with more than its share of unique personalities. Rather than comprising a single entity, 30A rambles along the coast with each beach community complementing the next in the same way that neighborhoods enhance each other in a real city.
Through the splendid pairing of words and images, Lynn and Jean showcase the marginal world where the land meets the sea. Aquamarine waters, sugar-white sand, fragrant salt air, and cerulean blue skies encourage a sense of well-being. The nine beach towns and eighteen houses featured in the book differ vastly, yet they all share a respect for the natural setting, an appreciation of aesthetics no matter the style, and a love of the beach. As 30A proves, elegance and authenticity are not mutually exclusive. Here, serious design and good times happily exist side by side.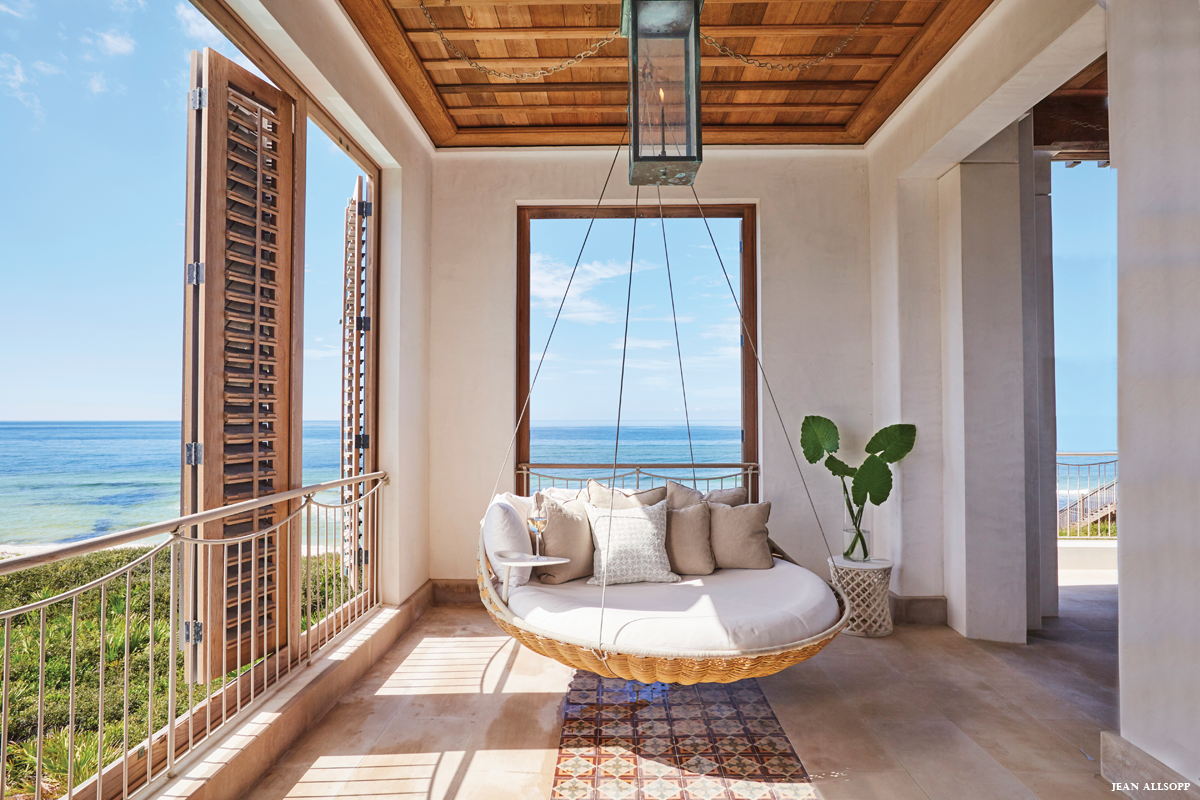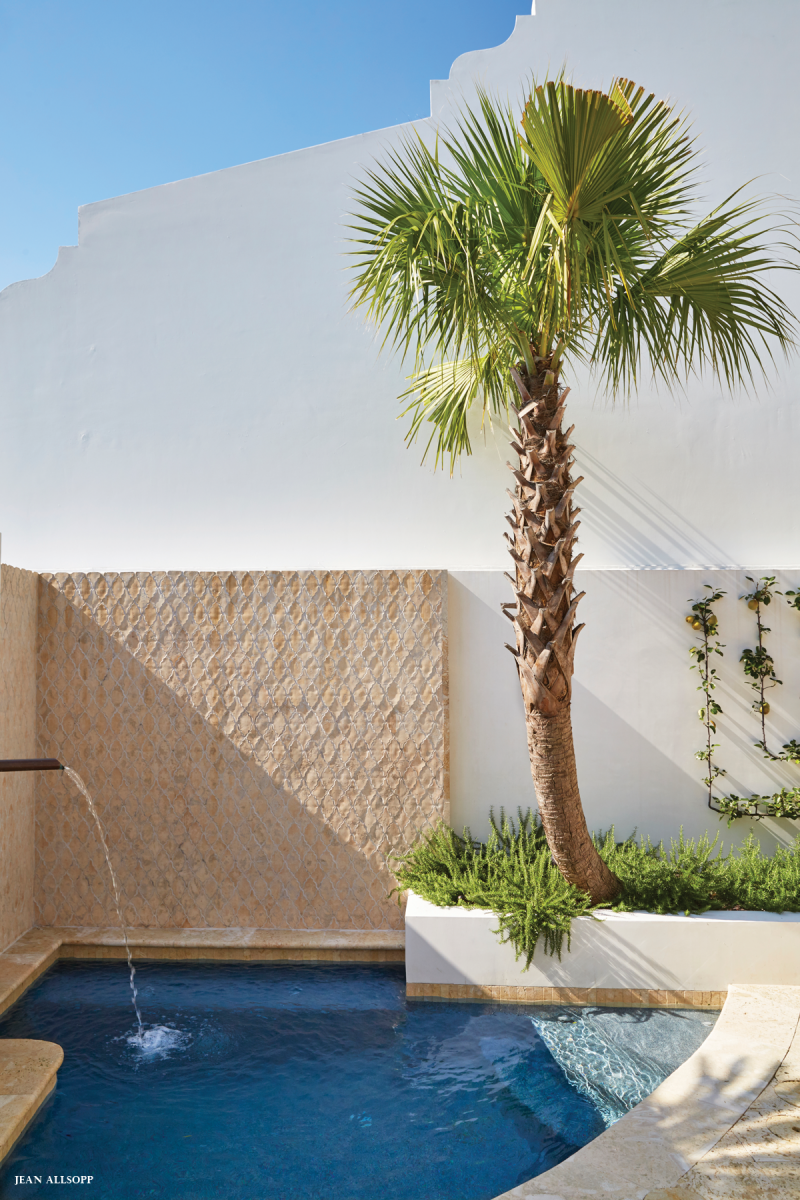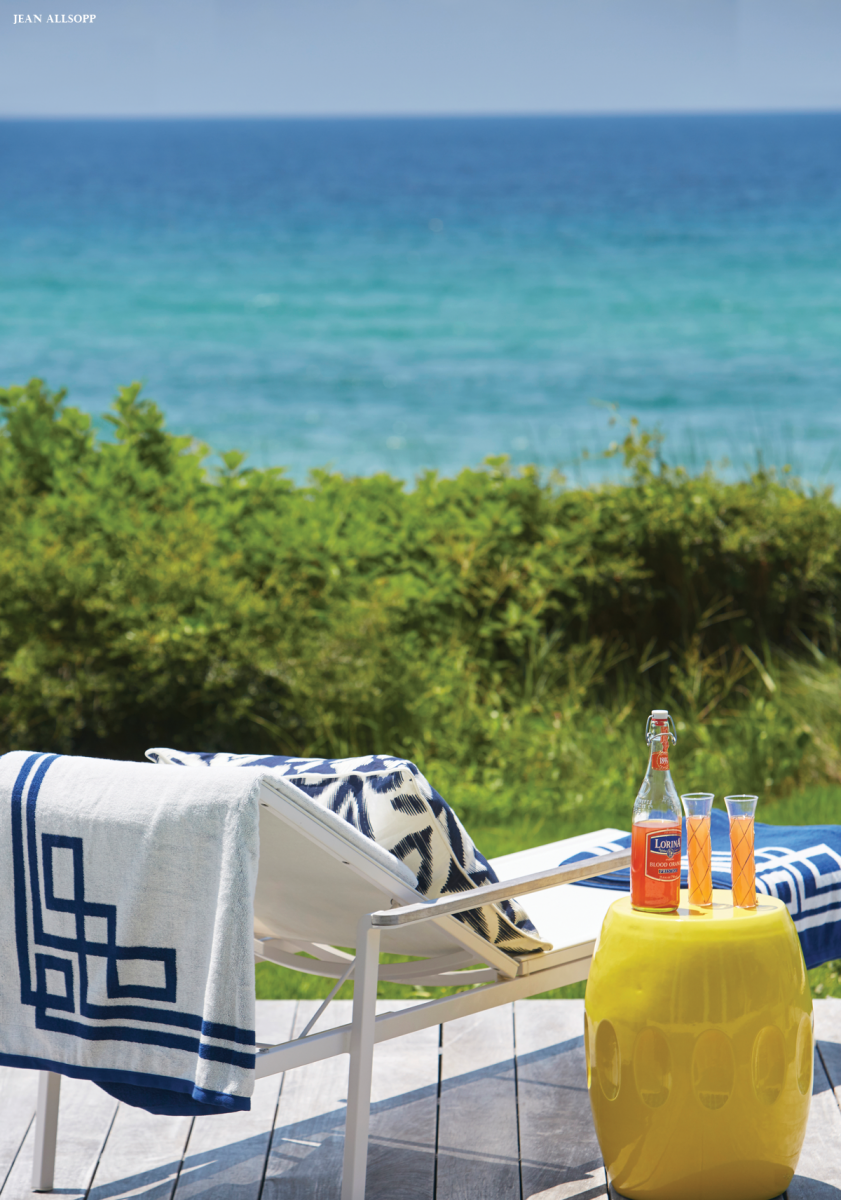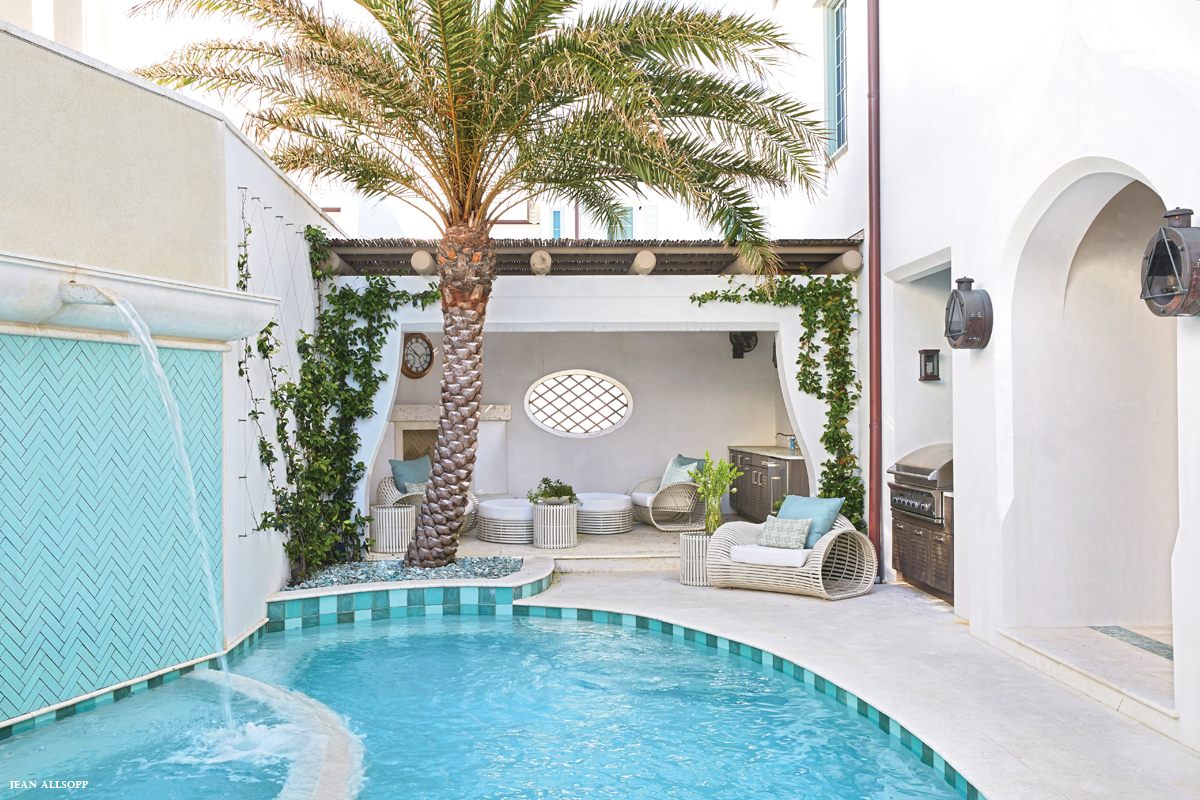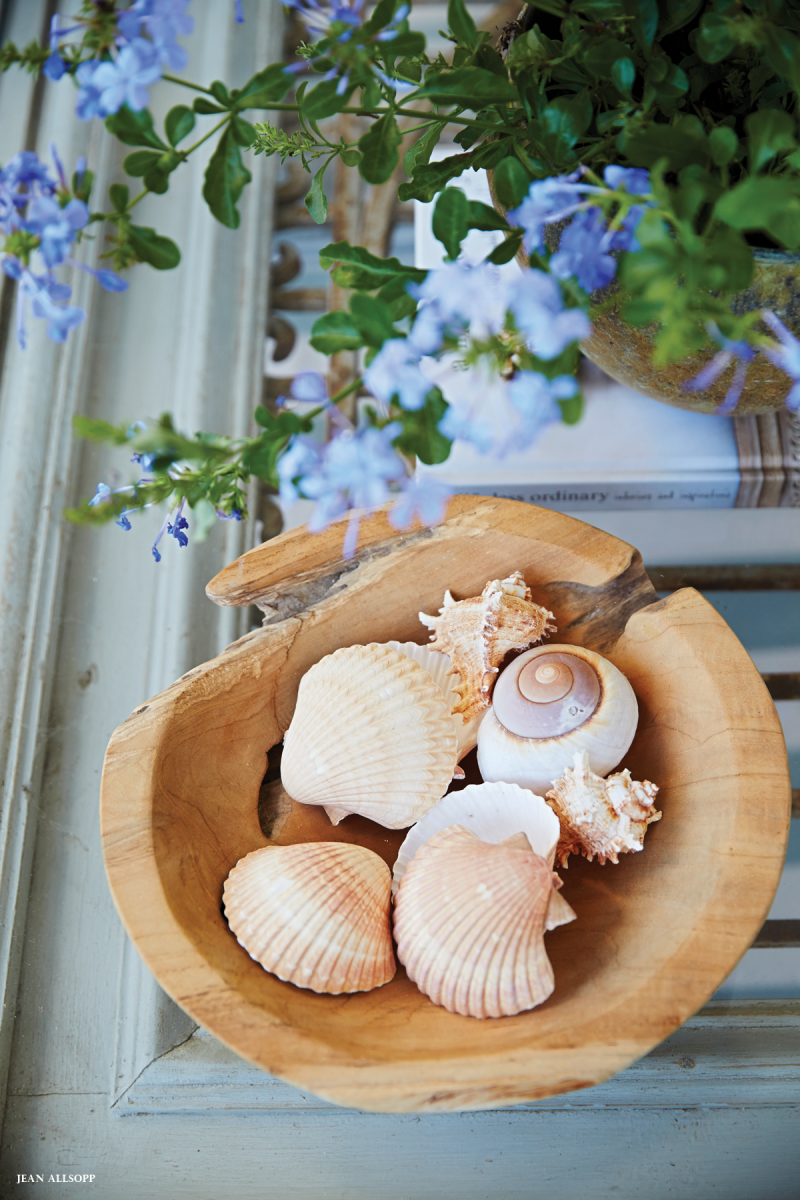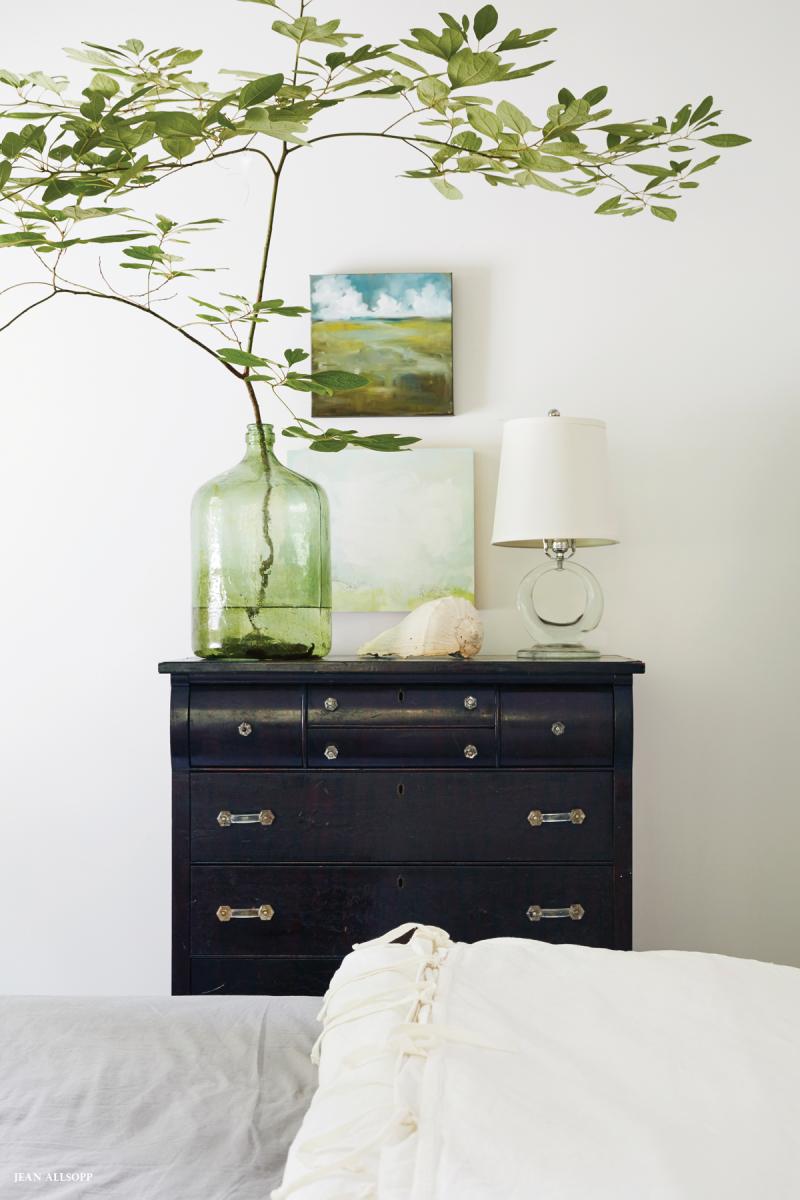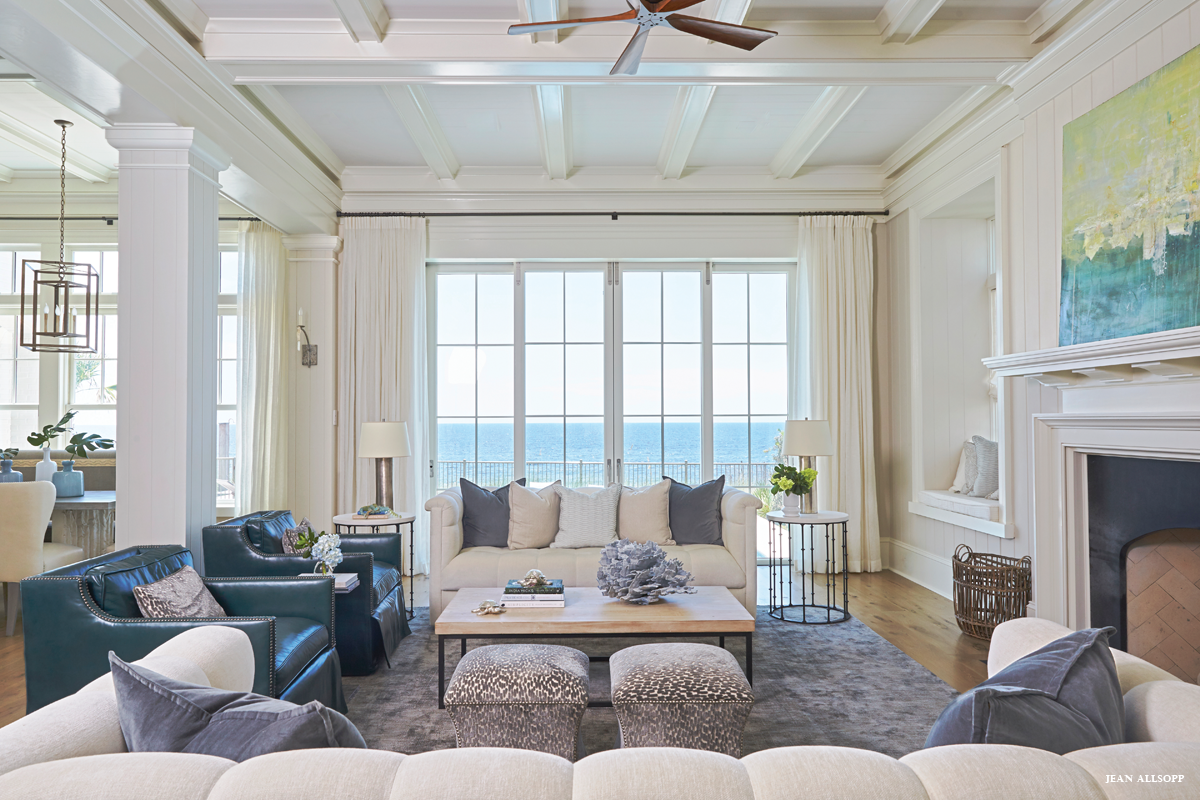 Don't-Miss Spots Along the Beach
WHAT'S NEW
30A is filled with great dining options—several of them thanks to Ann and George Hartley. (Think George's at Alys Beach.) Their latest endeavor is Surfing Deer. Offering fresh local seafood and straight-from-the-farm goodness, the moderately-price menu features plenty of healthy and delicious options for everyone—including vegetarians and the gluten intolerant. The couple has also reopened Seagrove Village Market Café—a favorite for burgers and fried seafood baskets. Do not leave without a side serving of the jalapeño pimiento cheese. Looking for a new cocktail experience? Visit NEAT in Alys Beach. Choose from a curated collection of wines and liquors. Be sure to ask about their innovative weekly cocktails.
LOCAL FAVORITES
When 30A was little more than sand, sea, and a wide-open stretch of promise, there was Bud & Alley's—still everyone's favorite rooftop perch for taking in the sunset with a margarita in hand. Enjoy a stroll across the new walkover that connects the dining gazebo directly to the beach.
GET IT TO-GO
Want to use your amazing kitchen in that beachfront house you rented? Get your coffee to go from Amavida (or a Mimosa from Modica's Market) and plan a visit to the Seaside Farmers' Market for veggies, local honey, organic eggs, and more. Want to boil your own shrimp or grill a mahi? For fresh seafood, be sure to pick up the daily catch at one of Goatfeather's two market locations. Heads up: They close at 5:30 pm, so don't wait around.
INSIDER'S SCOOP
Get to know the locals at Tuesday Martini Night at Café 30A. They'll share the area's rich history, the latest news, and more insider secrets for your summer vacation.
BREAKFAST, LUNCH & DINNER
The open-air covered porch at Great Southern serves all three meals. Fuel up for a long day on the beach with the Crab Cake and Fried Green Tomato Benedict. If you stop in for lunch or dinner, be sure to order the West Indies Crab Martini, a generous serving of jumbo lump crabmeat, tomato, and avocado. Another Local Favorite: For lunch with a stunning view, order a Shrimp Roll from The Shrimp Shack and then find a seat on the screened porch, beachside deck, or Seaside Pavillion.