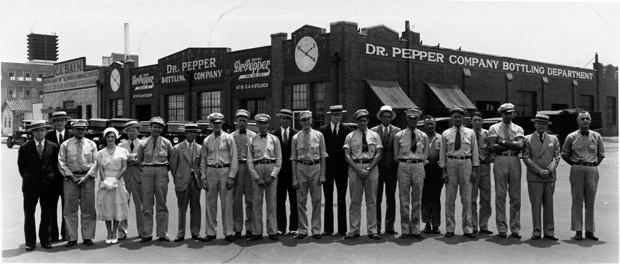 Dr. Pepper employees pose outside the Birmingham plant in this circa 1931 photo. Birmingham, Ala., Public Library Archives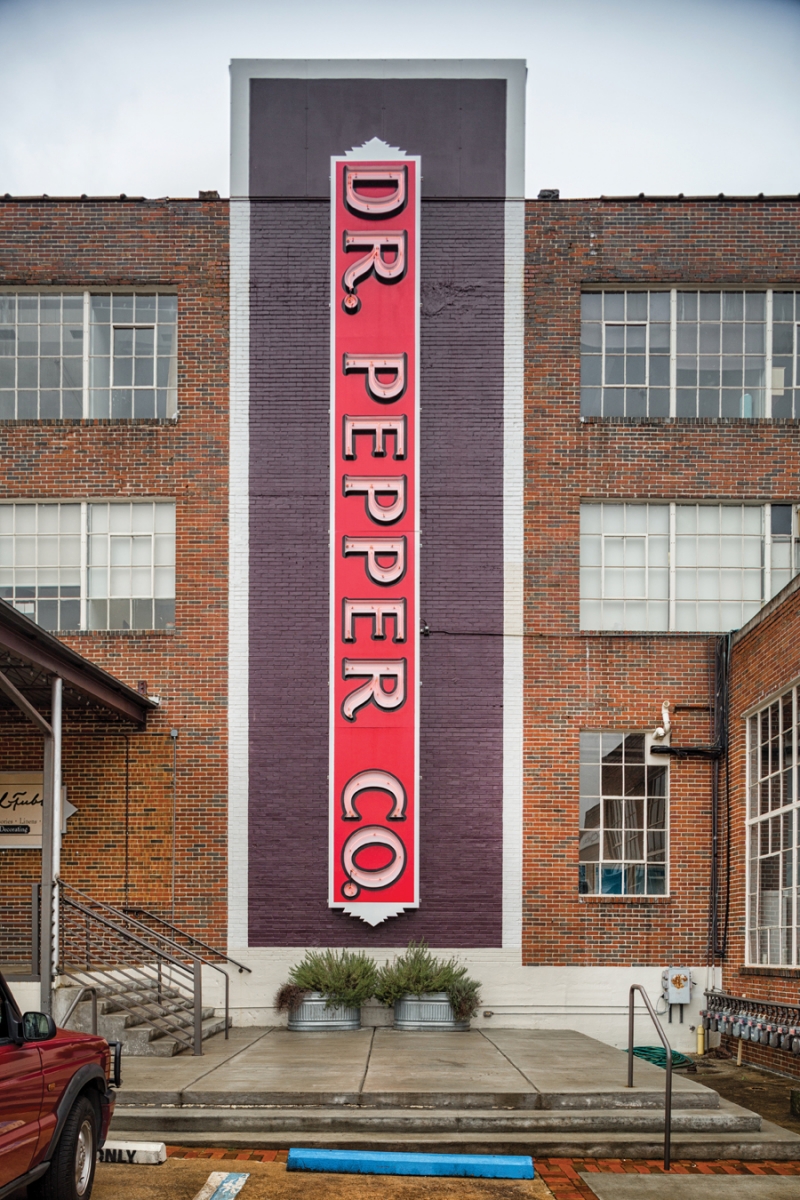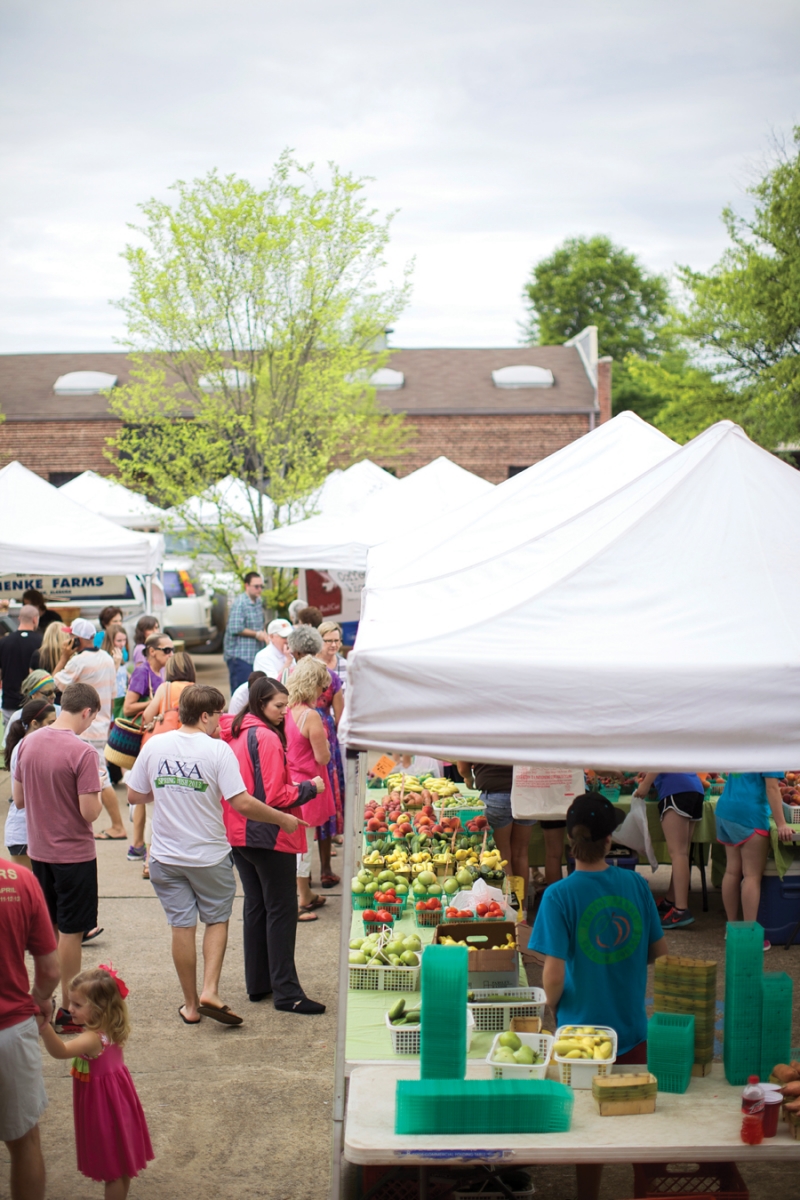 The Dr. Pepper Syrup Plant began out of a desire by Birmingham's Industrial Development Board to bring more industry to the Magic City. The days of the Great Depression hit Birmingham hard, and Board members thought bringing a Dr. Pepper syrup plant to the city would help diversify and boost the local economy. In 1931, the Dr. Pepper Company officially opened the Birmingham plant—located at the opposite end of the block from the local bottling plant—making it the company's second syrup-manufacturing site and its only syrup plant east of the Mississippi River. Operations were discontinued in 1982. In 1988, Sloss Real Estate purchased the building and created Pepper Place, Birmingham's first urban redevelopment project that now spreads across six city blocks.
Design Center
Cathy Sloss Jones, president of Sloss Real Estate, knew she wanted to reimagine the largely abandoned neighborhood in Lakeview and work with others to create a design district. Cathy and her team put that plan into action with the purchase of the syrup plant. They then began adding historic buildings to the collective one at a time, including the old Martin Biscuit Company factory. "We had very clear guiding principles about what we wanted Pepper Place to be, " says Cathy. "We wanted a beautiful space to recruit and nurture local businesses. There is so much creativity in Birmingham, and we wanted to cluster that creativity into a community."
Today, Pepper Place continues to serve as home to a plethora of antique dealers, showrooms, and shops, where visitors can find both unusual and traditional must-haves for every room of the home. The creativity continues with architects and designers, including Greg Hodges of Hodges and Associates, who originally coined the name Pepper Place. "You really have to tip your hat to Cathy. Not only does she have a passion for the city and a desire to help Birmingham move forward, she also has a vision, " Greg says. "She saw this amazing possibility when a lot of people didn't. She acted on that and created a community that means so much to Birmingham."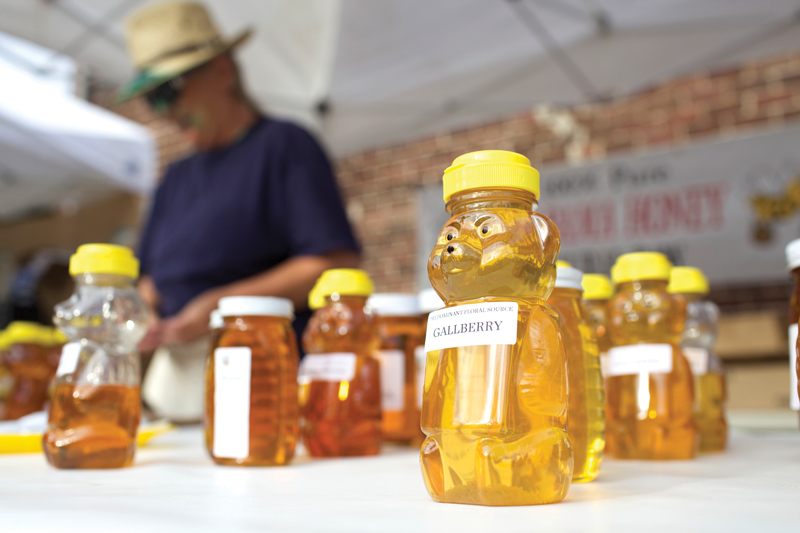 It's peak season for Birmingham farmers' markets. When it comes to locally-grown produce from across the state, Alabama artisans, live music, and homemade foods, the city has plenty to offer. The Market at Pepper Place hosts around 120 vendors every Saturday.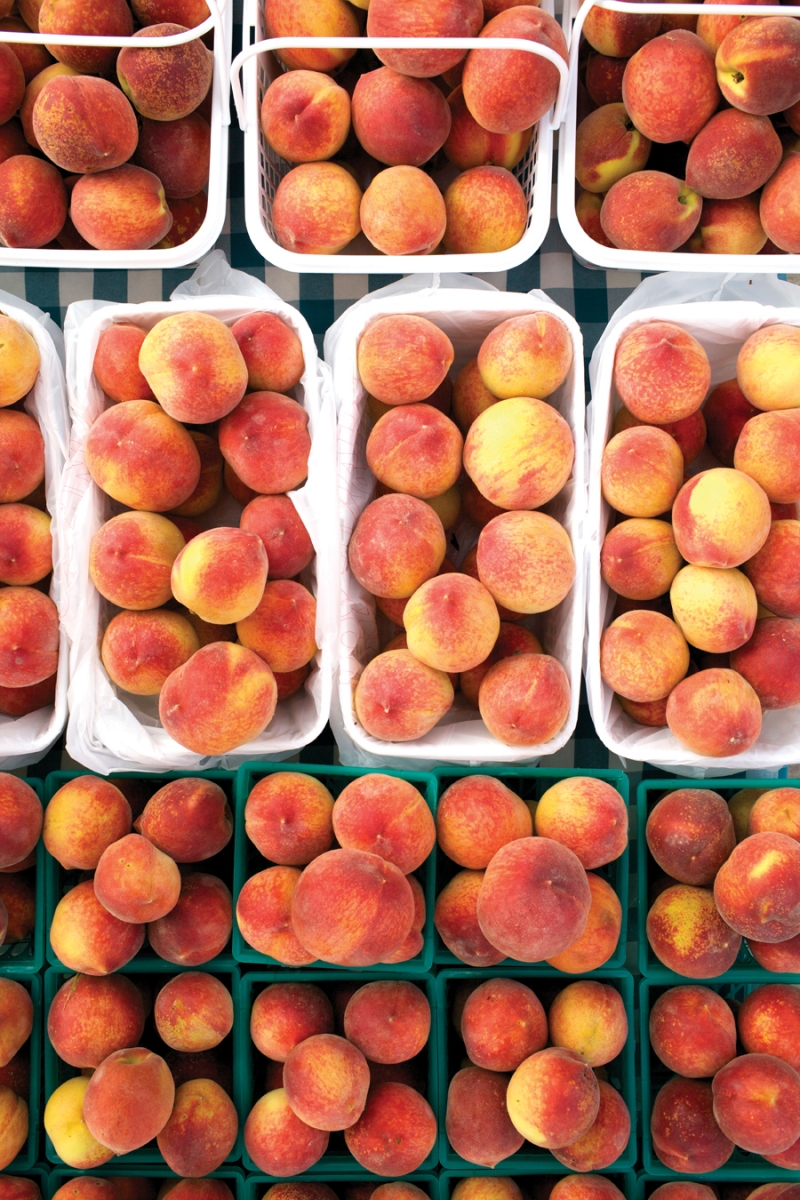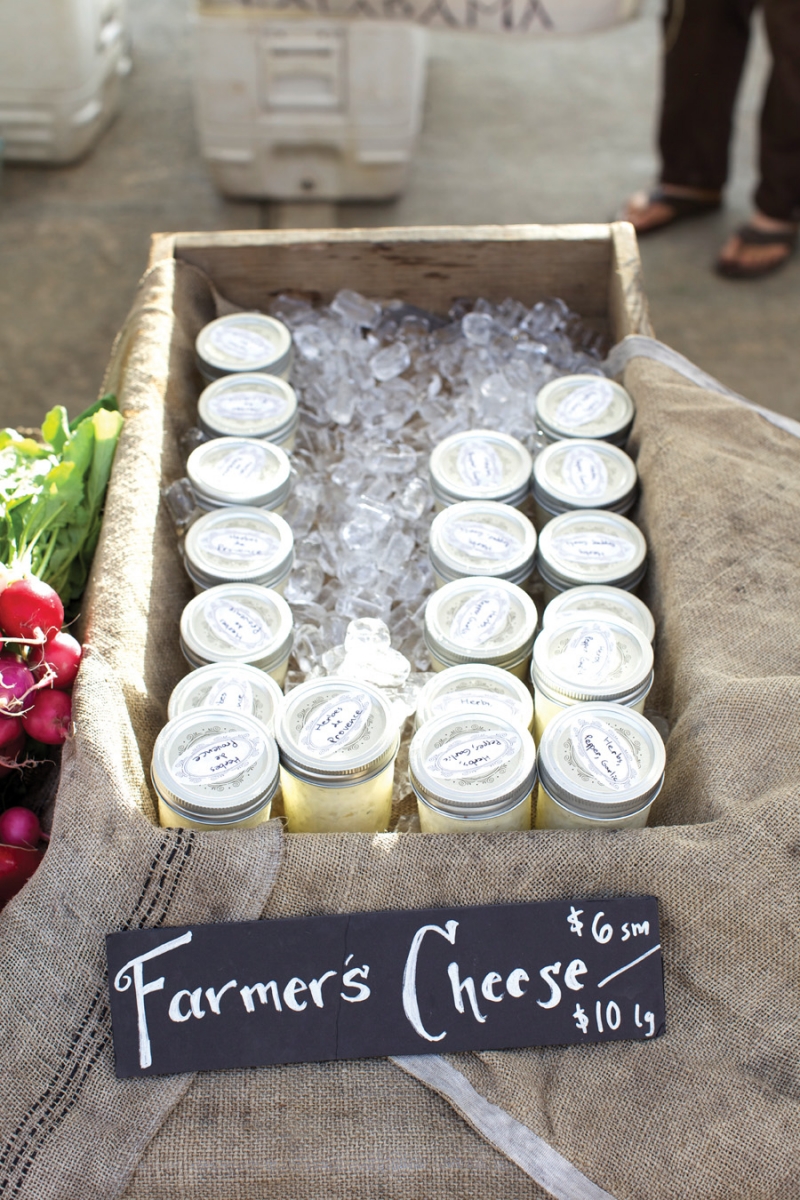 The Market at Pepper Place
While Pepper Place has proven to be so much more than just a farmers' market, The Market at Pepper Place has established itself as a core element of the district. The Market started in 2000 with just seven farmers. Now, a typical Saturday draws up to 120 exhibitors from across Alabama, more than 50 of which are farmers. "The Market at Pepper Place was one of the early urban farmers' markets in the country, " says Cathy. "It's a really great story and an excellent model to help small farmers and businesses." Numerous vendors that began selling at The Market are now thriving companies distributing their products throughout Birmingham and the region. "We're proud of what our community and state produce, " says Leigh Sloss-Cora, executive director of The Market at Pepper Place. "And the market lets us do our part to help it happen—one bucket of blueberries or pint of tomatoes at a time."
New for 2016! The Maker's Village: Pepper Place led the way in urban redevelopment and farmers' markets. Now, it's leading the way in the movement to celebrate craftsmanship with The Maker's Village, a new event dedicated to Alabama artisans and crafters, shining the spotlight on the work of some of the state's most talented craftspeople. The event will take place during the farmers' market each week from June 4-September 3.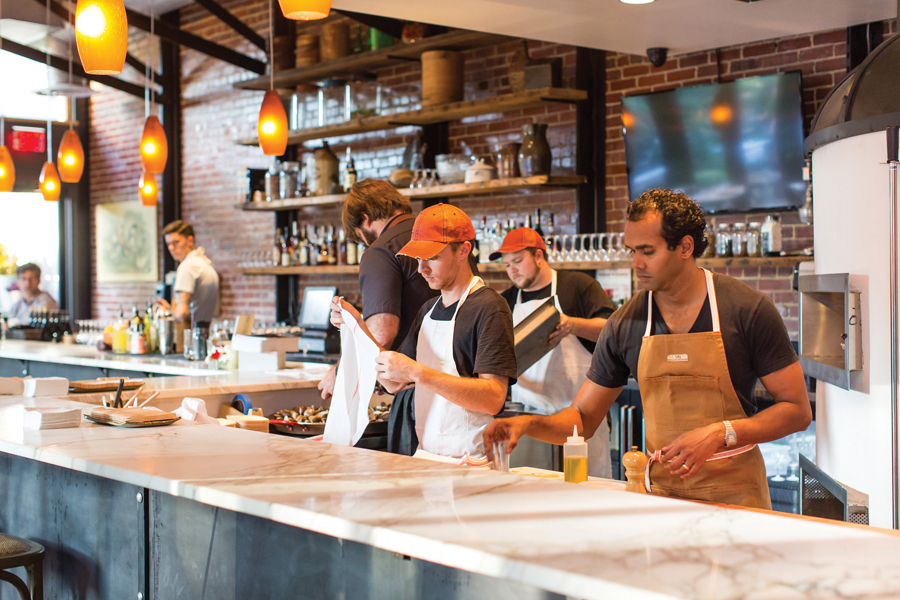 Restaurants
BETTOLA The locals' favorite for fresh Italian salads, thin-crust pizzas, sandwiches, and savory entrées like flat-iron steaks and pasta Bolognese. Chef James Lewis's house-cured meats are only rivaled by Bettola's highly-acclaimed bar program and thoughtful wine selection.
CANTINA Tex-Mex with a heavy accent on the Mex—the Yucatan Peninsula to be more precise. Trios of fish tacos and grilled vegetables get paired with queso fundido
with chorizo. 
THE RED CAT COFFEE HOUSE Snaps to this local coffee joint featuring lattes, cappuccinos, hot chocolate, beer, and wine. A brief menu of omelets, Greek yogurt, paninis, salads, and wraps means you can fuel up with more than just caffeine.
OVENBIRD This casual restaurant from James Beard Award-winning chef Chris Hastings offers small plates and a well-considered wine list. Hastings and his team cook all food by wood alone (via live fire, ash, and indirect heat). The restaurant shares outdoor space with Charlie Thigpen's Garden Gallery. Restaurant décor heralds from local sources: the Chelsea Antique Mall, The Concrete Farmer, and Southern Accents Architectural Antiques in Cullman, as well as graphic design work from Elise Jones.
Media, Design & Entertainment
About Town

Magazine

bDot Architecture

Black Benak, LLC

BW&Co, Inc

Context A3

Country Living

Magazine

Hodges & Associates

Krumdieck A+i Design

Live Design Group

Mental Floss

Magazine

Murphy Media, Inc.

Peppermint Photography

Urban Coding

Peritus PR, LLC

Terrific New Theatre​
Showrooms
Atmosphere Home Essentials

Cantley & Company

Charlie Thigpen's Garden Gallery

Dekalb Office

Eisys, Inc.

Ferguson Enterprises

Frontera​

Heidi Elnora LLC

Illuminations

Interiors at Pepper Place

King's House Antiques

King's House Oriental Rugs

Richard Tubb Interiors

Scene
Mind, Body & Spirit
Aero Joe Pilates

The Collective

The Market at Pepper Place
Office
Aq2 Technologies

Battle & Winn LLP

BRIK Realty

Chip Rewards

Epic

Haskins Jones, LLC

Kahn South, Inc

MOMENTUM

Schilleci & Tortorici, PC

Southern Environmental Law Center
---
Photography by Art Meripol and Major Adam Colbert