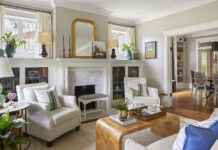 Designer Kelly Butler orchestrated a much-needed remodel to transform an outdated rental property into a welcoming and well-designed home for a family of four.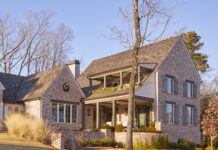 Inspired by Louisiana architecture, a Mountain Brook couple builds a new home with a deep southern accent.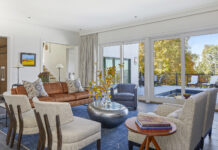 A thoughtful renovation provided the perfect blank canvas for the homeowners' collections from global travels - each piece with a story to tell.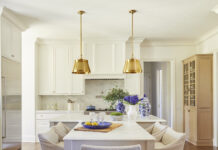 A balance of form and function gives this Mountain Brook build a masterful mix of laid-back living and classic style.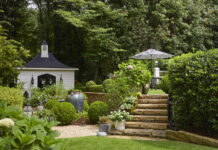 When an interior designer applies her decorating principles to an outdoor space, the result is a thoughtfully-planned garden that rivals even her most beautiful indoor creations.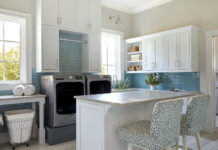 The laundry is expected to serve as so much more than a washroom (hello pets, shoes, sports gear, and even gift wrap!), but it's not always equipped to efficiently carry the load. Stop the never-ending cycle of unorganized chaos and make the most out of your space.
Designer Fran Keenan takes a 1950s Hollywood rancher from simple and small to functional and fabulous with a French edge.
Floral designer Lisa Bailey takes each room from everyday elegant to fabulously festive with décor grounded in fresh flowers and greenery.
Nestled in nature with Lake Martin as its backyard, this getaway has quickly become a family's favorite gathering spot.
The stunning modern architecture of this Brookwood Forest home was appealing to its new homeowners looking for a cool L.A. vibe. With the help of designer Lisa Flake, they created a true showstopper.