There's something pretty terrific about fall travel. The kids are back in school, crowds have thinned, and the pace is a little bit slower. Think cooler weather, no lines, and those amazing blue skies that return to us after the August haze. We asked top Birmingham style makers to share their favorite fall getaways. From horse racing in Kentucky to Napa Valley to the Smoky Mountains, you're sure to find a spot to satisfy your own wanderlust. Consider this your personal rolodex. After all, there's nothing quite like getting a recommendation from a friend.
Tammy Connor
Interior Designer Website / Instagram
The Great Smoky Mountains "When it comes to experiencing the beauty of fall, nothing compares." 
Blackberry Farm "It just keeps getting better, " Tammy says of the romantic 9, 200-acre estate in Tennessee.
The Barn at Blackberry Farm "I love to dine by the roaring fire." The James Beard award-winning restaurant focuses on regional ingredients as well as some harvested from their own gardens.
Lisa Caldwell Flake 
Interior Designer caldwellflake.com
Los Angeles, California With temperatures that never vary much from 8o degrees in the daytime and 60 degrees at night, Los Angeles may have the perfect fall weather.
Mondrian "I love the pool that overlooks the city. The SkyBar is a favorite place to hang out and enjoy the best mojitos!"
Bar Marmont (at the Chateau Marmont Hotel) "They have the best burgers in town—and it's the best place for people-watching!"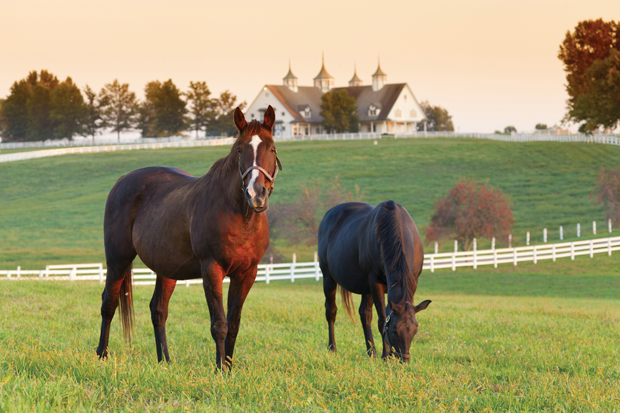 Marianne Strong
Interior Designer Website / Facebook / Instagram
Lexington, Kentucky "I love the beautiful fall scenery and the horse races."
Gratz Park Inn Within walking distance of Thoroughbred Park, this boutique hotel also offers elegant rooms furnished with antique reproduction furniture. 
Dudley's on Short Inspired American fare and an impressive offering of wines are served up in a circa-1889 Northern Bank Building.
Anna Evans 
Architect annaevansarchitect.com
Atlanta "You don't have to go far for the perfect fall escape."
Mandarin Oriental Buckhead The hotel offers luxurious rooms, gourmet cuisine, and an elegant spa, all in one place that's close to home.
St. Cecilia The menu includes European coastal offerings, handmade pasta dishes, and Italian-inspired desserts. "The restaurant is a must on every Atlanta visit."
Mary Catherine Folmar
Founder of Cotton & Quill Website / Instagram
Asheville, North Carolina "Nothing beats a fall drive up the Blue Ridge Parkway and a couple of days spent in Asheville."
Grand Bohemian Hotel Built in the style of a European hunting lodge, Grand Bohemian Hotel Asheville was named a "World's Best Hotel" by Travel + Leisure.
Corner Kitchen Located in Historic Biltmore Village, the restaurant serves breakfast, lunch, and dinner, as well as weekend brunch. "Be sure to try the Reuben."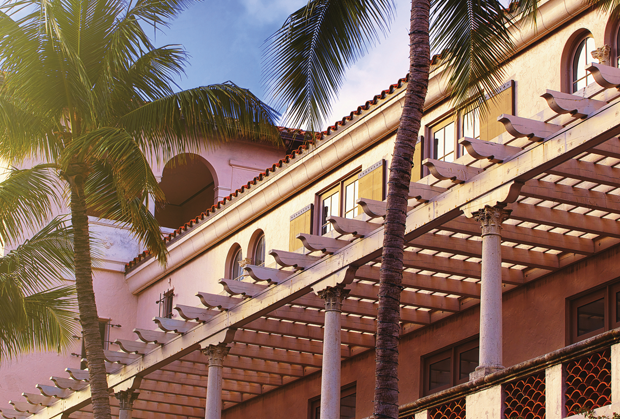 Rebecca Hawkins
Interior Designer Website / Pinterest
Palm Beach, Florida "My husband and I love to get away to Palm Beach for a long weekend whenever we can."
The Four Seasons "This is the place to go to really relax. The staff is so friendly and helpful, and the spa is one of my favorites."
Ta-boo "This restaurant on Worth Avenue is the best for lunch. Known for its famous Mojitos and Bloody Marys, this is also the place to watch for celebrities. Rod Stewart likes to hang out there when he is in town."
Christopher Confero
Event designer Website /  Facebook / Instagram
Asheville, North Carolina It's all about the Biltmore.
The Cottage on Biltmore Estate "This home originally served as the residence of the Biltmore gardener and was later used as lodging for VIP guests. Now this quaint cottage is open for general reservations. Once you stay there, you will never want to leave."
Cúrate "This is the one place I will venture away from the estate for. It's just a 15-minute drive from Biltmore. They serve a Spanish-style tapa menu that allows you to enjoy a variety of flavors and items."
Danielle Yancey
Model and Yogi Instagram
Napa Valley (St. Helena) "The grapevines explode with color in the fall." Daytime temperatures hover around 80 degrees with pleasant nights in the upper 40's.
Meadowood Resort and Spa Surrounded by vineyards, this romantic resort features cozy cottages, luxurious suites, and upscale lodges. Enjoy in-room spa treatments or visit the new Meadowood Spa.
The Restaurant at Meadowood Chef Christopher Kostow prepares modern American cuisine in one of only four Michelin 3-star restaurants located west of Chicago.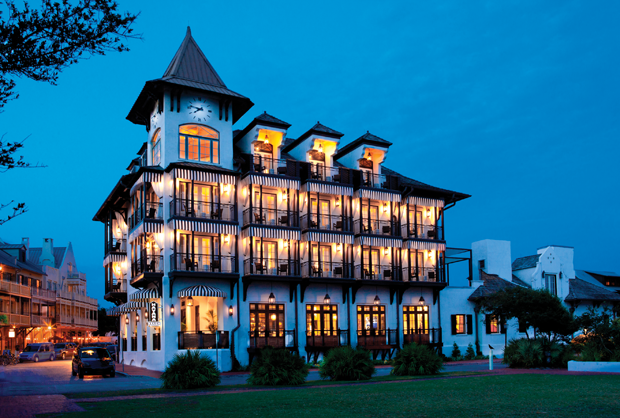 Mark Kennamer
Interior Designer Website / Instagram / Facebook
30A  "It's a beautiful place anytime of the year, but the fall is less crowded and much cooler."
The Pearl (Rosemary Beach) With a spa, outdoor pool, rooftop bar, and direct beach access, it offers everything needed for the perfect vacation.
George's at Alys Beach Enjoy locally sourced organic produce and the freshest seafood available. "I like to ride my bike there. It's very close."
Steele Thomas Marcoux
Editor of Coastal Living coastalliving.com
Washington, D.C. "Nobody does fall better than D.C. From the tree-lined Potomac to the National Mall to the cobblestone streets of Georgetown, beauty abounds."
The Hay-Adams "This hotel offers stately Washington style at its best. And you can't beat the views overlooking The White House."
Restaurant Nora Experience the hustle and bustle of Dupont Circle while enjoying high-end cuisine in America's first certified organic restaurant.
Mandi Smith T
Interior Designer Website /  Blog / Instagram
Steeplechase at Callaway Gardens "We have been going with my husband's family for several years. It is the highlight of my fall."
Callaway Gardens Choose from the Mountain Creek Inn, The Southern Pines Cottages, The Lodge & Spa, or the Mountain Creek Villas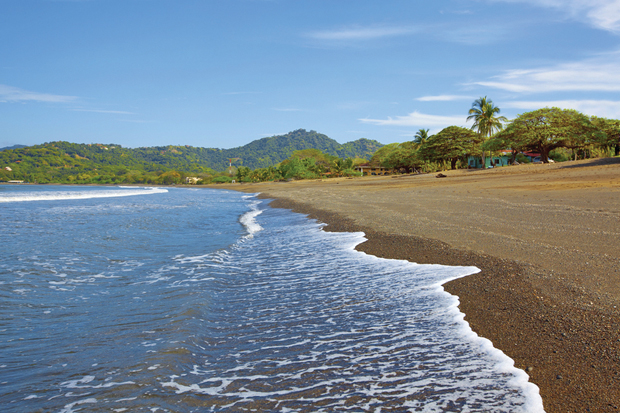 Caroline Gidere
Fashion Blogger, Decorator and Attorney stylebriefs.com
Guanacaste, Costa Rica It's only a three-hour plane ride from Atlanta, so it's a pretty easy international trip. The northern province is green and lush (unlike its brown and arid appearance from November through April), sunny and temperate. The occasional afternoon rain shower (usually between 4 and 5 pm) has proved no hindrance to our amazing good time.
Las Palmas, Playa Flamingo, Guanacaste. "Great pool, great accommodations, great location. (One time, we stayed on the Four Seasons property at the tip of the Peninsula Papagayo and found it too remote)."
Coco Loco, Playa Flamingo "Enjoy a jaw-dropping sunset over the Pacific along with the fresh catch and a cold beer (or the best mojito you've ever had) with the sand between your toes. Incomparable!"
Sunset Cruise "Everyone needs to experience a party boat cruise like this at least once in their life. Ice cold fruit, rocking tunes, fresh air, the wind in your hair, the smell of the ocean, island cocktails, and an amazing sunset."
Stephanie Lynton
Attorney 
New Orleans, Louisiana "I have to stay at least three days in this city—ideally four."
Windsor Court Hotel The hotel is ideal since it isn't in the French Quarter but instead is "a stone's throw away." That means you don't get all of the street noise.
Restaurant August "If anyone can make a vegetarian out of this Texas girl, it's Chef John Besh. I always order his vegetarian prix fix menu—the layers of complex flavors he can put into a spoonful are astounding."
Joe Ellis
Architect dwellingarchitecture.com
Serenbe in Chattahoochee Hills, Georgia "We have visited a number of times for our anniversary in October." Year-round cultural events include outdoor theater, food festivals, music events, and films and lectures. Plus, visitors can enjoy boutique shopping, art galleries, and trail riding.
The Inn at Serenbe Nestled on 900 acres in the rolling countryside, the inn offers an escape into nature.
Blue Eyed Daisy Bakeshop Known for its made-to-order cupcakes and cakes, the bakery also serves a light breakfast, an assortment of lunch sandwiches, and a taco menu on Mondays, Tuesdays, and Fridays.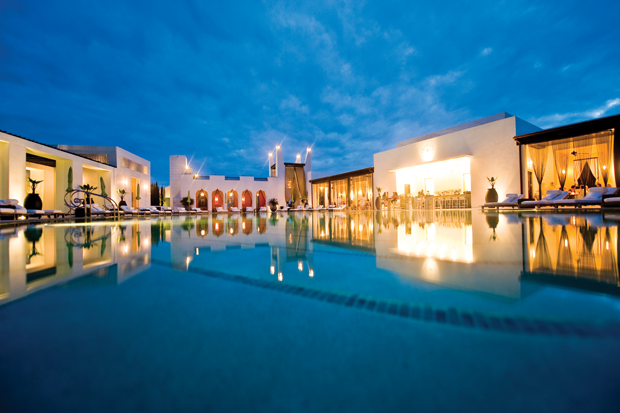 Sullins Phelan
Co-founder of Too, Unique Pillow Accents Facebook / Instagram 
The beaches of 30A "I love it in the fall even more than in the summer."
A house at Rosemary Beach The walkable beach community offers award-winning architecture, a town center, and activities such as tennis, swimming, quaint local shops, and a variety of restaurants.
Caliza (Alys Beach) The menu includes fresh local seafood, grilled steaks, pasta, and salads. End the day with one of the restaurant's signature cocktails on the rooftop terrace.
Dana Wolter
Interior Designer Website / Instagram
Highlands, North Carolina A Birmingham favorite, this mountain getaway offers unparalleled fall foliage paired with refreshing cooler temperatures.
Old Edwards Inn This European-style mountain retreat is home to Conde Nast's top hotel spa in North America.
Ristorante Paoletti The restaurant offers nearly 1, 000 selections of wines housed in two wine cellars. "You can't leave without ordering their bread pudding!"