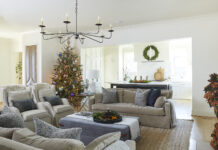 In this Vestavia Hills home, everyone in the family gets holiday decorations tailored to their age and taste: Restrained elegance for the adults and memory-building exuberance for the kids.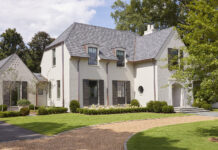 Architects Richard and Lynielle Long and designer Katherine B. Melvin team up to give Mountain Brook clients a house that balances the past with a brights version of the future.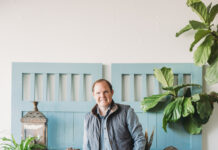 Garden designer Troy Rhone has long had an affinity for garden antiquities. Now he's expanded his business to a new shop in Mountain Brook Village—and his black lab Lily is right by his side.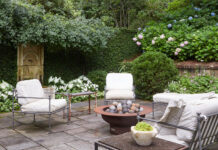 Garden designer Troy Rhone transformed a hillside in a Mountain Brook backyard with terraced spaces planted with Southern garden favorites.