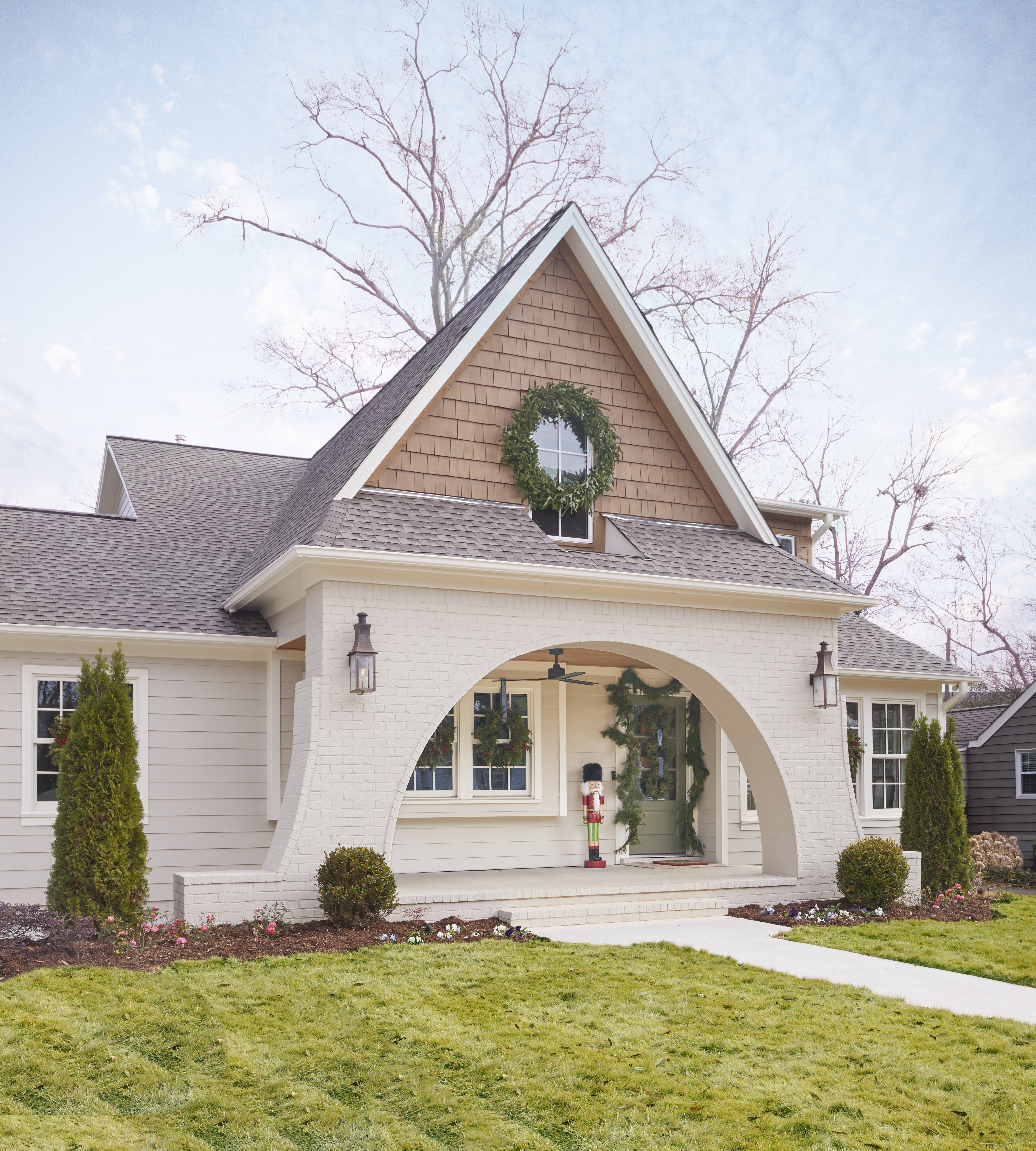 Like many young parents, Katty Worley strives to strike a balance between the family traditions she grew up enjoying and the traditions her husband, Hunter, also holds dear. But the couple is also forming their own new traditions as a family of four. Likewise, when it comes to decorating the home for the holidays, Katty creates an amalgamation of traditional and contemporary décor.
"Christmas can turn into such a to-do list, and I try hard to steer away from that," Katty says. "It's really a time to soak up a mixture of memories, both new and old. My husband is just as into Christmas as I am, so it makes for such a fun time. I also am very intentional about everyone having a say in what we do, even the littles."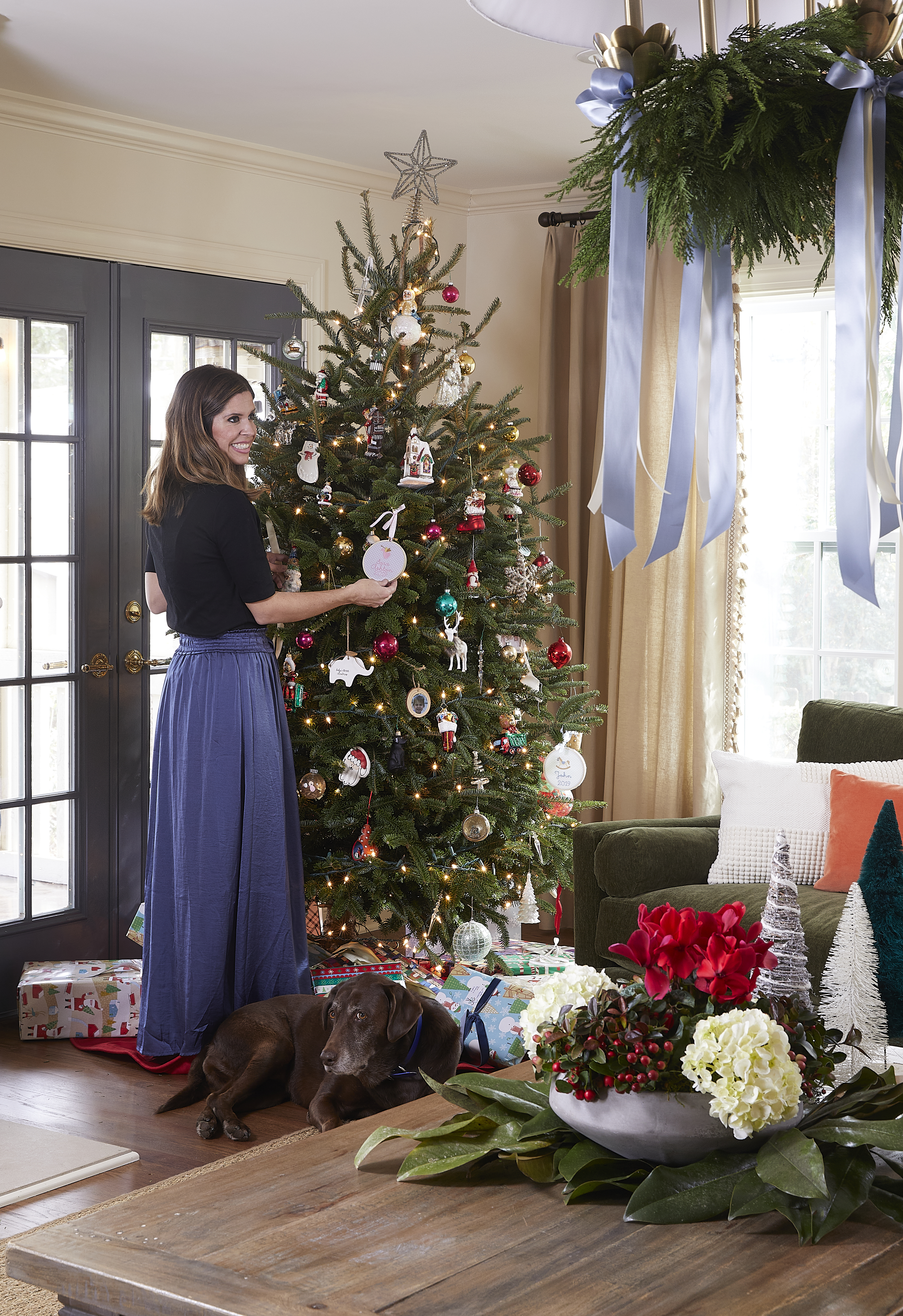 For the Worleys, Christmas officially kicks off every year on the Saturday after Thanksgiving when the family purchases their Fraser fir tree and listens to holiday music as they decorate it together. In addition to the more traditional Christmas tree in the family room, there is a tree outside specifically for the couple's children, Sara Ashton (age 4) and John (age 2). The young Worleys get to hang felt ornaments and spread them out however they want. Candy wrapper garland completes the aesthetic.
One of Katty's favorite traditions growing up was Christmas baking. "The older my children get, the more we all enjoy it," she says. "The most fun part is just being together. We bake so many goodies—fudge, iced Christmas cookies, pralines, and meltaways. Then we share them with friends at parties as hostess gifts or drop them off for neighbors."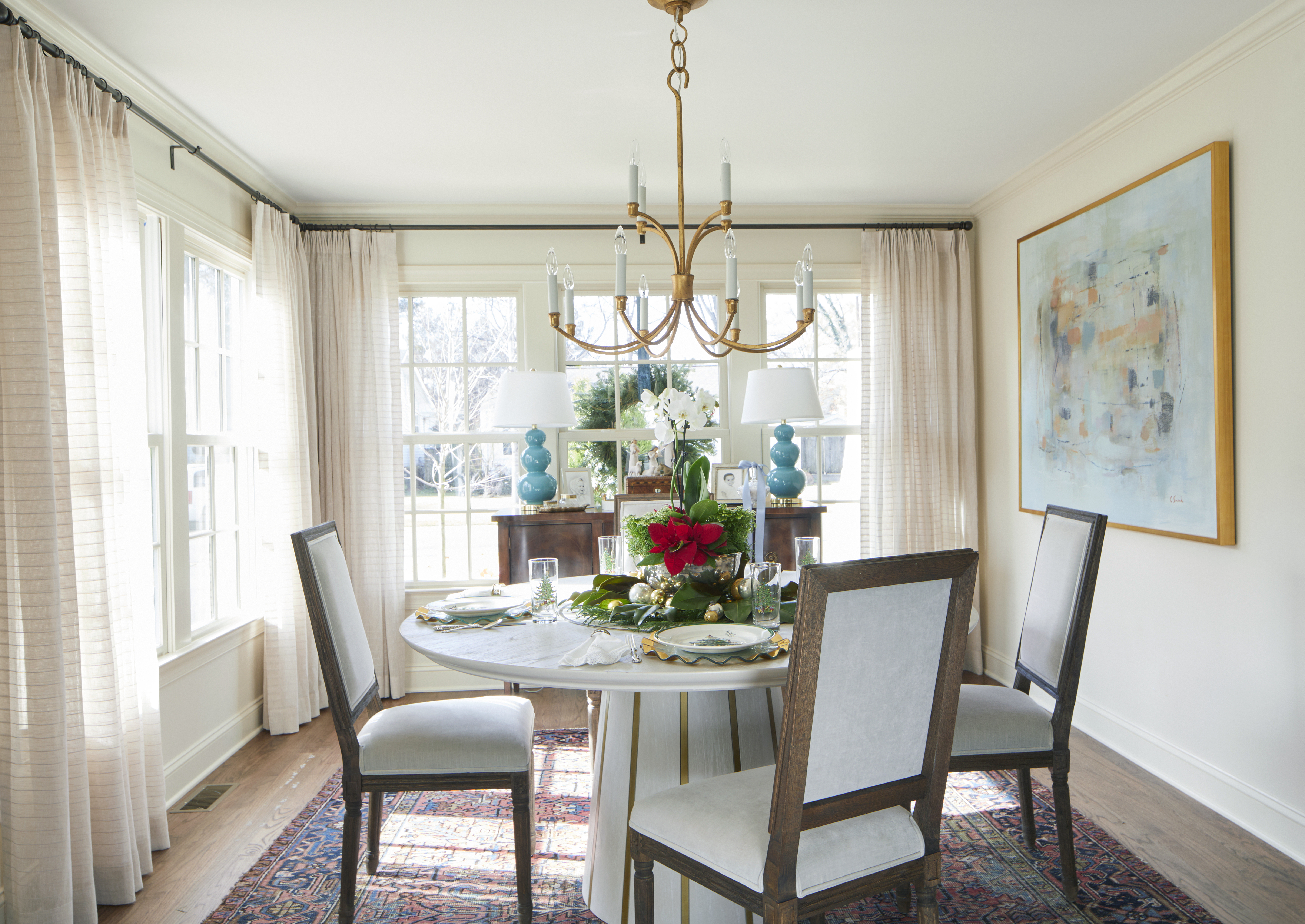 Mixed in with old traditions are new ones, like Katty and daughter Sara Ashton going to The Nutcracker ballet together for the first time. Also, new last year was Katty taking over hosting duties from her family in Jackson, a must now that her children are old enough for Santa and want him to come visit their own house. "It was really special to start that tradition in our new home," Katty said. "Everyone was at the dining room table on Christmas day—all of our people around our table."
As their second Christmas approaches in their family home, Katty admits that they set the bar pretty high last year. But she is determined to make each year just a little more memorable than the one before. "I warned my husband last year as we started to go all out that we've got to keep it going," she laughs.
RESOURCES: Architect: Jared Bussey, Architectural Cooperative Builder: Ogle Construction Interior design: Caitie Morgan Interiors (See More Here) Holiday arrangements: Meg DeCoudres/ Cedar Lane Home: @cedarlanehome • 205.533.4843 Artwork: Kwcollectionart.com • @kwcollection_art • @carolsneedpaintings • Carolsneed.com