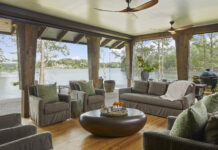 Family and friends enjoy the beauty of undisturbed surroundings in a year-round Lake Martin retreat that blends indoor and outdoor living.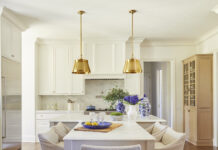 A balance of form and function gives this Mountain Brook build a masterful mix of laid-back living and classic style.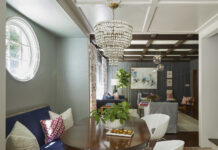 Architect Matt Costanzo took a predictable Cherokee Bend layout and gave it a full-sized spin to create a flow that works for modern family living with plenty of custom details.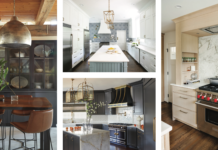 No matter what sort of gathering you host at your home, one thing is true: Everyone ends up congregating in the kitchen.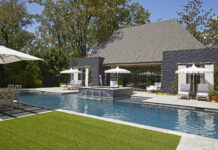 When designer Kate Hartman's family needs to escape from everyday cares, they simply step outside the back door of their home.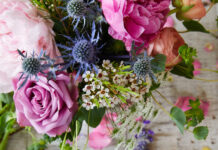 We're all well-versed in the benefits of local, that buzzword which prompts us to shop with our neighbors who own small businesses. We also appreciate eating local—one bite of a local strawberry or tomato will remind you of that pleasure! The rich Alabama soil that produces so many great local foods is the same source of some truly amazing blooms. There are scads of local flower farmers in this part of our state, and floral designers are flocking to their fresh cuts. Let us introduce you to a few of our favorites.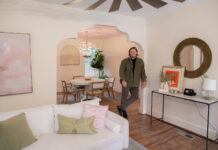 A group of young entrepreneurs made it their mission to create affordable houses and help revitalize Birmingham neighborhoods. Their passion, style, and all-around charisma caught the attention of A&E network, landing them a home-improvement show that put them—and our city—in the national spotlight. We spent a day with Paul Mielke and his team to check out two of their latest flips and find out what makes them tick.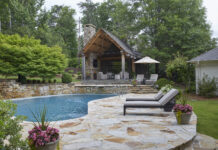 When a storm sent an oak tree crashing through a Mountain Brook family's kitchen, it brought with it a chance to reinvent the outdoor living space.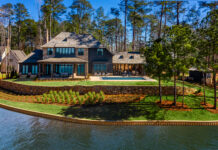 A new home in The Willows, a Russell Lands on Lake Martin community, offers a busy family respite from their day-to-day lives in Birmingham.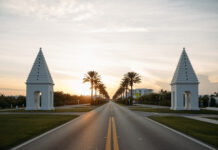 Alys Beach is bustling with full-time residences, vacation rentals, recreational amenities and a lively mix of shops and restaurants.