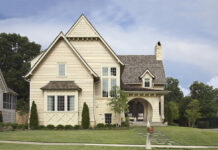 For one young family, a long-admired lot in the historic neighborhood becomes the home of a customized retreat.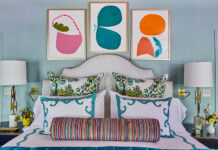 This at-home getaway offers 5-star style and plenty of personality for a color-loving floral designer and her husband.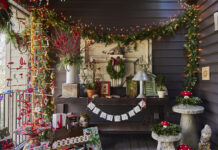 Floral designer SYBIL SYLVESTER decks her halls (and tables and more) for the holidays with her own brand of Christmas cheer.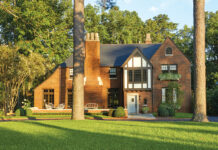 Honoring Warren Knight & Davis, the venerable architectural firm that helped shape the look of our city, local design pros refresh a 1920s Tudor without sacrificing its integrity.
Interior designer Ashley Gilbreath gave a tired Orange Beach condo an infusion of fresh, sea-tinged air when she opened the door to color, pattern, and personality.
Ivy Schuster comes by her interior design talents naturally. "Growing up watching my mother and grandmother pursue their artistic endeavors certainly inspired me to pursue mine," she says. Her...
An Oneonta lodge and its surrounding property take on new roles as a reimagined family retreat and hunting camp.
Kate Hartman and Kelly Neely, co-designers and co-owners of Chickadee Interiors, created a family home that stands up to little hands and big messes without sacrificing its savvy style.
A 70s-era townhome offers a place for imagination, reinvention, and personal refuge.
Designer Jenny Edwards created a Lake Martin getaway that can play host to a crowd or a couple thanks to plenty of gathering spots and quiet retreats.