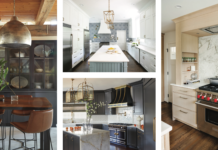 No matter what sort of gathering you host at your home, one thing is true: Everyone ends up congregating in the kitchen.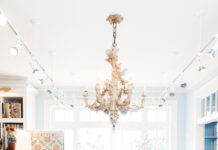 Hiltz-Lauber's venerable Homewood showroom just got even more fabulous thanks to an interior renovation that channels classic architectural designs.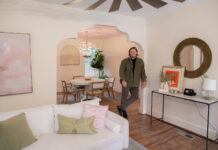 A group of young entrepreneurs made it their mission to create affordable houses and help revitalize Birmingham neighborhoods. Their passion, style, and all-around charisma caught the attention of A&E network, landing them a home-improvement show that put them—and our city—in the national spotlight. We spent a day with Paul Mielke and his team to check out two of their latest flips and find out what makes them tick.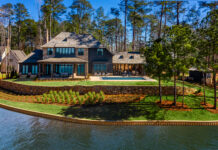 A new home in The Willows, a Russell Lands on Lake Martin community, offers a busy family respite from their day-to-day lives in Birmingham.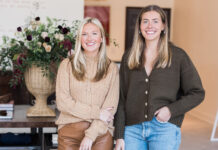 Le Weekend, a new women's clothing store in English Village, promises stylish, comfortable clothes for every occasion.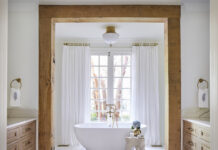 Montgomery designer Heather Steen reimagined this expansive bath with waisted space into a grand bath with perfect proportions.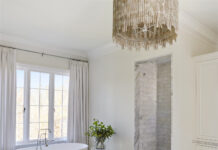 Lisa Flake delivered when enlisted to design a fresh bath with a pleasing blend of tradition, contemporary, and a little bit of glamour.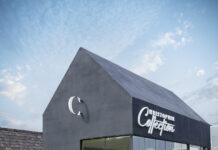 We recently toured Christopher Collection, Homewood's newest interiors store and design center showroom, to get to know the team, photograph each member in their favorite space, and find out what they love most about it.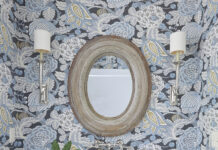 Ten years ago this Edgewood cottage was the peak of style but as of 2022 this bed and bath combo got the refreshing upgrade it deserved.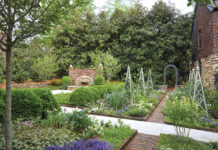 A long overdue garden redesign brings the past to the present as it honors the historic roots of the home it surrounds.