Known for her classic interiors infused with a little edge, interior designer Dana Wolter shares a few design secrets and offers insight into just how much thought goes into each project.
Trendsetters in the design world have announced their picks for their 2019 Color of the Year. Some chose vibrant hues that add liveliness to any space, while others opted for softer tones that create a sense of tranquility.
Discover the latest design offerings, furnishings, and finishes from local designers and vendors inside the 2018 Birmingham Home & Garden Inspiration Home located in the family-oriented community of Homewood.
The 12th annual Antiques at The Gardens returns to the Birmingham Botanical Gardens with plenty of inspiration from some of the country's most renowned designers, writers, floral designers, architects, and tastemakers.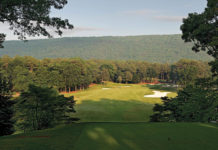 "Get away every day" is the motto for Shoal Creek, and it definitely fits this beautiful development just south of the city.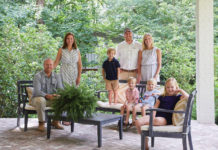 What happens when your side business takes over your day job? For the Davis brothers and their wives, it meant a leap of faith, a strong focus, and a determination to never go back to a corporate office.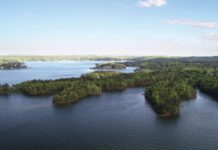 What's new is old again in this development, where homes are inspired by the classic waterfront retreats of yesterday.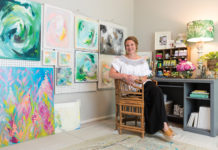 Ashley McCullars brings vibrancy and happiness into everything she does—from her first-grade classroom to her colorful artwork.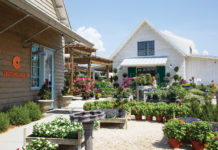 From its humble beginnings as a simple houseplant shop established in 1974 in Mountain Brook Village, Leaf & Petal has grown into a lifestyle brand with three locations that serve up pretty home accents, items for elegant living, and of course, gorgeous plants.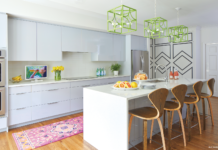 What do you get when you cross Lilly Pulitzer with a love of modern design? For homeowner Perrie Tomlin, it meant an equally cool and colorful kitchen and laundry redo—and fortunately, a designer who could interpret her vision.