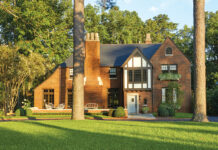 Honoring Warren Knight & Davis, the venerable architectural firm that helped shape the look of our city, local design pros refresh a 1920s Tudor without sacrificing its integrity.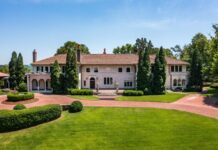 Originally built in 1927 by George Wofford and designed by Charles McCauley, The Wofford Villa is one of the most esteemed homes in Birmingham. Expertly situated on a 3.64-acre...
When a family of five hired Laurie Fulkerson of Twin Construction to renovate the kitchen in their Mountain Brook home, they had a definitive wish list: statement cabinetry, herringbone wood floors, a bar area, and an island without seating.