Alison Smith

-

search results

If you're not happy with the results, please do another search
Teenagers change their minds on a whim. So when designer Alison Smith's daughter asked her mom for a teenage bedroom makeover, Alison opted for transitional pieces that can be reaccessorized for a whole new look as tastes, color preferences, and personal style changes.
A consultation with decorator Alison Smith led to a family home filled with color.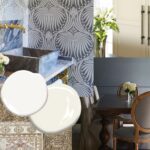 Fall in love with your home again with these 12 easy and affordable upgrades.
7 ways to decorate your walls like a pro
During the holidays, guests of Rhanya and Mike Eskridge are likely to be greeted with the aroma of homemade chili and the sounds of...
Located at the Preserve in Hoover, the 2014 Birmingham Home and Garden Inspiration Home is in keeping with this traditional neighborhood that blends Southern...