An ambitious first-time homeowner rolls up her sleeves to take her 800-square-foot Homewood cottage from dull to delightful with stylish finds and clever DIYs at every turn.
This Forest Park townhome comes alive each holiday season with an abundance of greenery and lush florals.
A young family takes their home from good to great with a savvy renovation, new addition, and floor-to-ceiling refresh.
Clean lines and eclectic artwork come together in a lake house that's easy on the eyes—and the soul.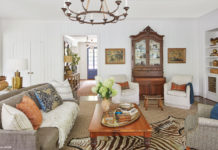 Designer Fran Keenan looks to a treasure trove of family antiques to create an inviting home with style that was years in the making.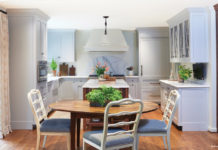 A serene color palette and elegant finishes let a Mountain Brook kitchen at long last feel in sync with its chic surroundings.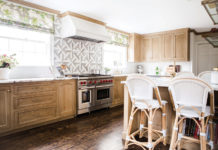 Custom oak cabinetry and a knock-your-socks off backsplash come together for a fresh (and trend-proof!) Montgomery kitchen.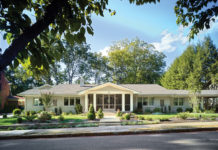 Allyson Kirkpatrick's grandiose home is tucked inside an unassuming duplex apartment. (Yes, you read that right!) The Huntsville-based designer incorporated architectural embellishments and a treasure trove of family heirlooms to create a one-of-a-kind showplace that's been a lifetime in the making.