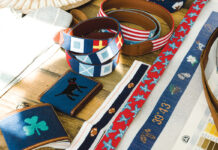 Alabama is filled with talented craftspeople that specialize in handmade products from pottery to apparel.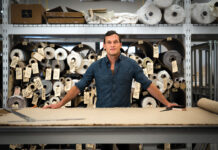 Meet some of Alabama's most talented artisans who are creating treasures to span the generations.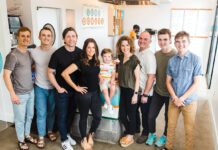 Never before has the Magic City garnered so much attention for its culinary talent. Meet some of the local notables new to the scene who continue to put the city on the food map.
Travelers have long felt the tidal pull of the Carolina Lowcountry—especially the quaint resort community of Palmetto Bluff. Residents and visitors agree that there's no better place for R & R and local culture.
Located just a short drive from her eponymous restaurants in Cahaba Heights, Chef Becky Satterfield's garden inspires her creative energies.
What began as a small family project has grown into a full-fledged farm, complete with hens, pigs, and a flock of Southdown Babydoll sheep.
Designers and friends Beth Hubrich and Elizabeth Lee have developed a special connection for making design fun and approachable. Welcome to their first backyard popup party they dubbed "The Upstairs Collection."
Cashiers, North Carolina, may be the most well-known town in Jackson County, but the nearby communities of Sylva, Dillsboro, Cullowhee, and Tuckasegee are equally eager to show you what they've got. So grab your best friends or extended family and head north. Here are our picks for a fun-filled, long weekend.
Plenty of Over-the-Mountain communities are beloved, fiercely defended by their residents. Beyond neighborhood-centric Facebook pages and elementary school stickers emblazoned on bumpers, passions for home run deep. Some might argue that nowhere else is this more true than in Homewood.
Experience the beauty, adventure, and romantic history of this splendid Georgia destination.