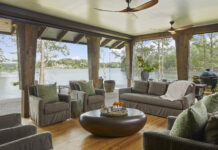 Family and friends enjoy the beauty of undisturbed surroundings in a year-round Lake Martin retreat that blends indoor and outdoor living.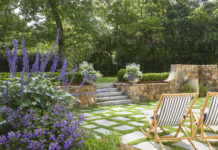 Manicured landscapes and an abundance of mixed blooms create an entertaining space that invites people to go outdoors and stay a while.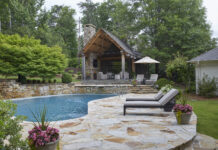 When a storm sent an oak tree crashing through a Mountain Brook family's kitchen, it brought with it a chance to reinvent the outdoor living space.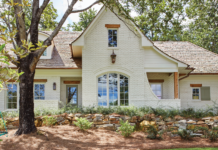 Onwards and upwards could well have been the motto for a renovation that made a beloved home more family-friendly. Adding a floor and creating a combined kitchen and living space allow the owners to live in every square inch.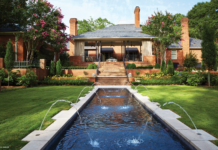 Landscape architect David Brush extends the refined style of this Tuscaloosa home to the outdoors.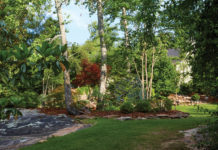 Blending the vibrant and serene with a touch of the exotic creates an unexpected tableau in a quiet Mountain Brook neighborhood.
A sense of kinship brings together designer and homeowner to give this home a contemporary edge.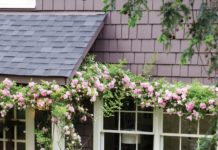 Using her artistic talents, this painter-turned-gardener creates a new kind of masterpiece with a profusion of blooms.
Small spaces take on grand scale with clever styling that perfectly fits a growing family.
ABOVE Club Place, a gated neighborhood in Mountain Brook, is surrounded by weathered brick walls. While the walls created wonderful parameters for the garden, they...