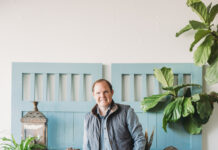 Garden designer Troy Rhone has long had an affinity for garden antiquities. Now he's expanded his business to a new shop in Mountain Brook Village—and his black lab Lily is right by his side.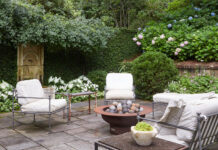 Garden designer Troy Rhone transformed a hillside in a Mountain Brook backyard with terraced spaces planted with Southern garden favorites.
An iconic cottage on a busy corner in Mountain Brook realizes its fullest potential thanks to owner and garden designer Troy Rhone and architect Bill Ingram.