troy rhone

-

search results

If you're not happy with the results, please do another search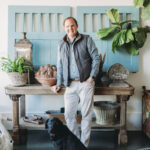 Garden designer Troy Rhone has long had an affinity for garden antiquities. Now he's expanded his business to a new shop in Mountain Brook Village—and his black lab Lily is right by his side.
An iconic cottage on a busy corner in Mountain Brook realizes its fullest potential thanks to owner and garden designer Troy Rhone and architect Bill Ingram.
Mix of Materials  In addition to plant texture, Troy introduced a variety of surfaces to this backyard garden. Bluestone pavers, brickwork,...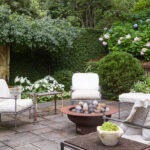 Garden designer Troy Rhone transformed a hillside in a Mountain Brook backyard with terraced spaces planted with Southern garden favorites.
With spring on the horizon, take a look at some of our favorite home exteriors and lavish outdoor living spaces.