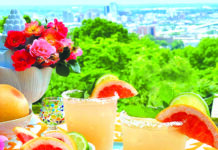 If you have ever been out to dinner with me, you know I am very particular when it comes to my cocktails—down to the glass! Every drink tastes better with the finest and freshest ingredients. All of the drink recipes here are company-worthy—and guaranteed to leave you feeling great!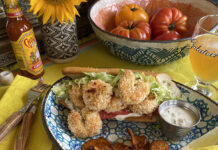 These quick and easy recipes have few ingredients and minimal cleanup but are not lacking satisfying flavors. Dive in and enjoy this season's bounty.
Alfresco entertaining has never been as popular as it is today. Here are a few simple recipes that are packed with protein and veggies, full of flavor, and easy to tote to the great outdoors.
Since most of us have been spending a lot of time cooking at home over the last year, this menu should be a piece of cake for treating a special guest or two.
Take a look back at some of our favorite recipes of the year.
Three delicious holiday recipes from Leslie Byars Register will make the perfect gift for friends and family this season.
Take advantage of summer's last harvest with a vegetable plate your family will love. Simply set your table with your good silver and a chilled glass of chianti to make this classic summer meal instantly company worthy.
It's hard to resist a big scoop of ice cream in the summertime. And it's even harder when it's homemade (or almost homemade). This delightful treat will have your guests believing you've been at the churn all day. We won't tell if you won't.
Whether you are hosting a formal spring lunch or a casual picnic, this quick-and easy menu is all you need to please a crowd—and still allow time for some rest and relaxation.
Flavorful, healthy recipes that are not only comforting and satisfying but also pretty enough for company