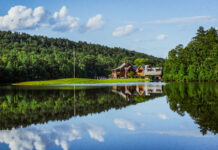 Top 5 Ways to Experience Honeywood Valley 1. Bring your meeting to the great outdoors Why conduct business as usual at the office when a rustic mountain lodge tucked away in...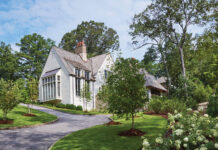 Some of our favorite exteriors that give a beautiful glimpse of what's to come when you walk through the front door!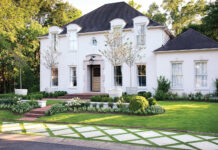 Landscape designer Todd Dorlon refreshes an overgrown, lackluster front yard into one that causes passersby to slow down and admire the details.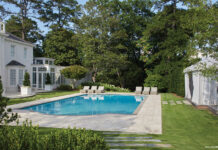 Take a look at some of our favorite poolside retreats. Who needs a vacation when this is your backyard?
Home protection tips for home buyers and improvers alike.
Country music star Sara Evans may have moved to Nashville, but we still claim her as one of our own. Here, she takes us on a tour of her favorite spots in her new hometown and shares her latest endeavors.
With spring on the horizon, take a look at some of our favorite home exteriors and lavish outdoor living spaces.
Renovations can be tricky and time-consuming, but in the end, these 5 renovations prove that it's all worth it!
These master bathrooms boast lots of style, and lots of space.
These powder baths prove you don't need a lot of space to pack a powerful punch.